Quick delivery – Surpassing consumer expectations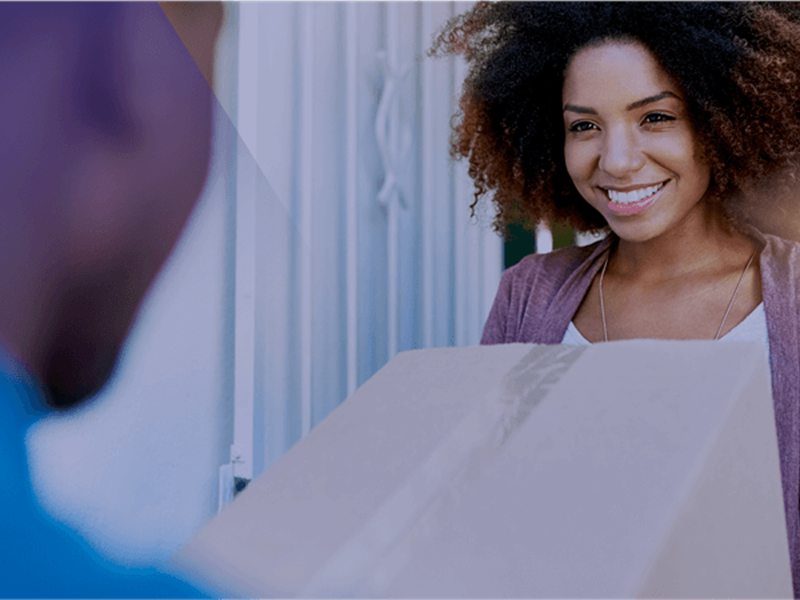 Going Global with your business
In a series of recent posts, we have been exploring the key aspects for businesses to take in account when looking to scale internationally. In this final piece, we address the need for speed of delivery, supply chain sustainability the midst of an environmental crisis, and the growing trends of re-commerce.
Quick delivery – surpassing consumer expectations
As ecommerce continues to develop at a rapid pace, so do consumer expectations. Ultimately, delivery is one of the most important elements of ecommerce and one of the most prevalent issues in the current climate is speed. Whether it's delivery time, transit time, or speed of fulfillment, quick delivery is crucial to ecommerce success, and it becomes critically important when shipping around the world.
As David Emerson, Global Senior Vice President of Ecommerce at SEKO Logistics, suggests: "Once you've clicked that button, your expectation is the same as you look for in the real world – you want to walk out with that product in your cart. This means speed is massively important, whether it's domestic or cross-border. So many brands are picking up on speed and reach and staying consistent and competitive is seen as a massive differentiator."
The change in consumer expectation has been accelerated by the services offered from organizations such as Amazon; as they've completely transformed the landscape of delivery at speed. Additionally, there is also the psychological and biological reaction that customer's get from a purchase – Upon clicking 'Buy Now', customers get an instant hit of dopamine, however, the longer the delivery takes, the quicker this rush diminishes and taints the overall experience. Although Amazon's business model is not one that can be matched by many, brands looking to grow Globally can pick out elements to build a delivery framework that aligns to meet their values and customer needs.
Things could progress further still in the coming years, with the potential to see ultra-fast same day or even same hour delivery, but as Emerson said: "It really depends on the product, the basket value, and the location of the solution. I do think it could be seen as a real 'value added' for brands if it's possible to do that. I definitely think this is one of those areas that could change, probably in the next couple of years, to become a bit of a must-have in two- or three-years' time."
Sustainability – off-setting the carbon footprint of the supply chain
In the coming years, across all industries, sustainability and environmental impact will be at the forefront of communication. Businesses are becoming more and more engaged with their corporate and social responsibilities with regard to climate change. With the collective consciousness beginning to change from both merchant and buyer, what are the steps that can be taken to mitigate the impact?
Salvatore Notaro, MD of VIVO Life – which sells organic, plant-based fitness supplements and is a certified carbon neutral company – told us of some of the different ways in which brands can look to make a positive impact, saying: "Simply one is carbon. You can turn on carbon offsetting overnight. Then another one ecotricity instead of electricity, so the supply will be powered by renewable energy – we only buy our electricity from companies that are sustainable."
He also discussed the positive influence brands can have in their marketing and communications: "Because our communities are growing fast, we felt like we could also help educate people into making more positive choices. Companies can play a big part and consumer can make their voices heard when they're making a purchase. If we can help educate people to have a bigger view of the knock-on effects of what they buy… we can all start to make better choices."
So, two of the key takeaways for merchants in terms of sustainability – offset and educate. These moves can be reinforced by logistics partners as well. For example, at SEKO we now have a number of warehouse locations, such as in Rotterdam, which are now 100% solar powered, and we have recently joined the Sustainable Air Freight Alliance.
If you're concerned about the environmental impact of your business and you're hoping to expand, these are things you must consider.
The growth of and value in Recommerce
Recommerce can have a positive impact on the environment and reduce waste, as well as provide significant business benefits. This is the practice of re-selling used or second-hand goods, and it's a trend that is growing exponentially.
The rise in recommerce online began with platforms such as eBay or Craigslist, but now there are hundreds of platforms across different niches which provide their own mode, and it's a great thing to consider for new or expanding organizations.
David Emerson highlighted the surge in the trend and its potential benefits, saying: "We've seen a lot of inquiries on recommerce on cross-border returns, especially since COVID, as the cost of repatriation of cross-border ecommerce is generally by air. With the lack of air capacity and the massive hike in air freight capacity, people have had to look at their approach."
It's clear that despite the challenges facing all businesses currently, expansion is possible, and the Global market is accessible. With well-considered planning and decision-making, there are opportunities to maximize the reach of your business and prosper.
As a logistics partner, we pride ourselves on working closely with clients and providing invaluable industry knowledge. 
Our client focus
Everything we do is designed to make our clients' lives easier - helping them to develop and maintain excellent relationships with their own customers.
Let us know what business challenges you are facing and we'll see what we can do to help. We look forward to hearing from you, and thank you for making contact.
To find out more, fill in the form, email hello@sekologistics.com, or give us a call.