A TRUSTED PARTNER TO THE TECHNOLOGY INDUSTRY
Whether you need a new integrated rack delivering into a data center, an existing rack containing highly valuable data shipped to a new location, or even an entire new facility to be kitted out in one go – we have the experience and the expertise to get the job done flawlessly, with zero chance of failure.
Server racks delivered annually
Of business high value White Glove
Why Choose SEKO?
From one single provider, you can access a complete suite of services across an extensive range of territories - a promise no other logistics specialist can make.

Access Asset-based solutions in key territories

connect to a Global network of 24/7/365 NOCs

track shipments at every stage of the process

EMPLOY IMP/EXP OF RECORD AND CUSTOMS BROKERAGE SUPPORT

ENTRUST DEDICATED SITE SURVEY TEAMS WITH YOUR TROUBLESHOOTING

navigate complex cross-border projects with our air freight expertise
EMPOWERING THE BIGGEST NAMES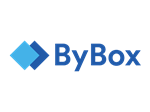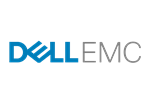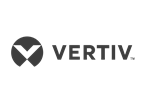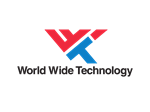 video
The most important thing we deliver is confidence
Watch the video to learn how we've mastered the precision necessary to seamlessly ship your complex and time-critical goods.
PREPARATION IS EVERYTHING
Our job starts well in advance of the date of delivery - ensuring that all security measures are adhered to and everything is in place for a seamless delivery.
Pre-submitting site surveys, RAMs and compliance documentation

Vetting driver teams

Submitting and approving vehicle details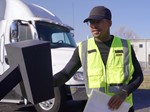 It's all about last mile
Doorways that are smaller than the rack, floors that aren't level, unsuitable server locations – we've seen it all. Which means we're able to find a solution to some of the most unexpected challenges when they arise at the final hurdle.
Dealing with security protocols and PPE requirements

Working with on-site engineering teams

Managing unexpected on-site issues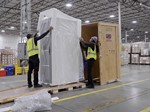 INTERVIEW
THE INSIDE TRACK TO INTEGRATED SERVER RACKS
Watch the video to hear from SEKO St. Louis Senior President Scott Krupp on what stands us apart when shipping your valuable and time-sensitive equipment.
A truly global solution
We have specialist teams operating across Europe, Asia, North America, Australasia and the Middle East, who have expertise in delivering to some of the most extreme locations on the planet. 
Plus, all shipments are monitored by our 24/7/365 Network Operation Centers (NOCs), which work on a 'follow the sun' principle to guarantee round the clock support - with full visibility of the entire process via our in-house developed MySEKO technology.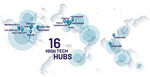 Take the high road to high tech
With sensitivity, visibility and efficiency guaranteed every step of the way.

WORLDWIDE CUSTOMS BROKERAGE
We take complete control of your customs, offering 24/7 support for all necessary documentation and questions related to: 
Local customs regimes

Classification

Valuation

Online tracking

Image processing

SPECIALIST AIR FREIGHT SOLUTIONS
With such high value products, international air travel adds a whole new layer of complexity. As a value-added freight forwarder, we can offer:
Air charters

Must fly

Satellite

Shock, t

emperature and humidity monitoring

IMPORTER OF RECORD
We have regulated partners to help manage your Importer and Exporter of Record requirements, which is essential if:
You're shipping to a country where you don't have a corporate presence

You don't want to act as the importer of record, but retain ownership

ESSENTIAL CUSTOM CRATING
However your racks are being transported, our custom solutions are designed to eliminate internal movement, maintain stability and minimize interior vibration.
Wood and non-wood alternatives - including PVC, IM & structural foam

Anti-static and e

ngineered specifically for each consignment

ADDITIONAL SERVICES
Insurance
Our insurance covers your shipment throughout every stage of the project - with highly experienced independent experts on hand to act as brokers, based on your specific requirements.


Decommissioning
Whether you need servers removing from a rack, or a complete data estate migrating to another location - our teams have in-depth experience of de-installing valuable products and managing cross border RMA/s.