During this unprecedented time, SEKO Logistics maintains three primary objectives: 
Maintain the health, safety and welfare of our people, clients and partners.

Mitigate supply and demand chain disruptions for clients, while working closely with local governments and healthcare officials to help combat the virus.

Ensure business continuity through contingency planning - The health and well-being of our people and our business go hand-in-hand. 
SEKO Logistics to continue operations during 'shelter in place' orders.
We want to ensure to our team, our clients and our partners that SEKO Logistics will continue to operate, including in states and municipalities implement 'shelter in place' orders.
SEKO Logistics Remains Operational and Available to Support and Assist
As many shippers and importers are either ramping up to meet surging demand for essential items or they are temporarily shutting down their distribution centers and need assistance with short-term storage of inbound containers, we are assisting clients with their fast-changing needs around the world. We are answering our phones, emails and other messages and remain committed to supporting you supply chain needs while keeping our team safe.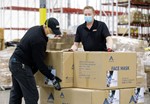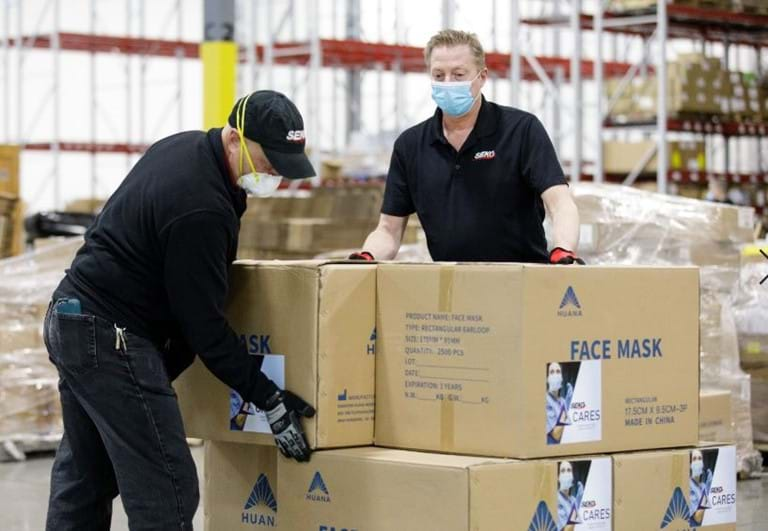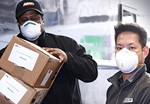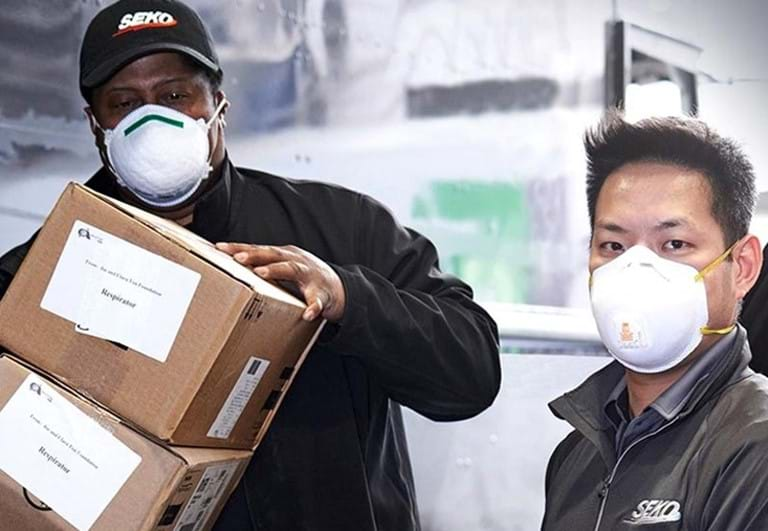 Importing Medical and Non-Medical PPE Equipment into the United States
Masks intended for general public use are not regulated by FDA and can be disclaimed. This includes masks intended to be worn in factories, grocery stores or other non-healthcare workplaces, even if they are intended to protect the workers from COVID-19. Unless they are labeled as protecting against COVID-19, these masks intended for use outside a health care setting are not considered to be FDA-regulated products.
FDA's big concern are masks that are destined for a health care/medical setting.  This includes N95 masks labeled for medical use.  Importantly, the importer does not have to register as a medical device importer or file a premarket notification 510(k) - steps that are normally required for the importation of medical devices, so long as the guidance instructions are followed. Following the streamlined process outlined in the guidance and using the appropriate product code and intended use code, will help in clearing the import process.
Test kits face greater scrutiny. Importers must be sure ahead of time that their foreign suppliers are covered by the EUA or the discretionary enforcement policy in the guidance document. Many of the test kits are now covered by an EUA.  Serology test kits require pre-notification. Labels must include four specific bullet points, as noted in the guidance.
Exporting PPE out of China
Please be advised that the Chinese Ministry of Commerce is supervising the exportation of PPE which has added 2-3 days in processing the exportation of PPE out of China.  Over 1,800 manufacturers have been removed from the approved list of exporters. This is why, when sending your requests to SEKO Locations or Representatives, you will need to include the below information at a minimum. We will send out additional information soon specifically on this topic.
Minimum information requirements for quotes/solutions:
Origin / Destination

Weight / Volume / Number of cartons

Cargo ready date

Shipper information or packing list (if we don't have this info we will not give priority for the quote). Shipper needs to be an approved shipper who can export.
SEKO Logistics Station Status
SEKO's response to the COVID-19 outbreak includes taking additional actions to protect the health and wellness of employees, mitigate supply chain disruptions for clients, and ensure business continuity through contingency planning.
Now that SEKO is providing residential inside deliveries, as well as, expanding our commercial inside deliveries, we are also seeing a spike in cases in certain markets in the United States where we will be performing limited service as it relates to inside deliveries for residential only. The situation remains very fluid and we will provide more frequent updates as the situation develops. 
In line with our priorities including the health and wellness of our team, we will be operating under certain conditions in accordance with US CDC recommendations for protection around policies of PPE usage and contactless residential delivery experiences. In addition, we will also continue to allow for flexibility in managing the delivery experience to accommodate both our drivers, clients and consumers. We've now updated our station status definitions for Amber and Yellow to reflect our newly updated procedures. 
We will require all other partner agents to follow the below rules if/when they are able to make homes and white glove deliveries in your market.  
All shipments be must pre-called before delivery

During the pre-call, agents should be asking if anyone within the home has been exposed or showing symptoms 
When doing the deliveries all drivers are required to wear the appropriate PPE, and follow COVID protocol

 

Face Mask
Gloves
Staying 6ft from consignee
No signed POD's
Pictures of freight delivered
For Residential B2C Pickups and Deliveries: Drivers will only be entering homes if the customer is comfortable and SEKO Drivers wear PPE. Additional services such as White Glove Assembly may be limited and will be managed on a case by case basis. Garage deliveries may be offered as an alternative to an inside the home experience. For Proof of Delivery, there will be a notation from the driver in our POD Application and/or delivery documents to ensure a contactless delivery experience for consumers. As we take the health and safety of our drivers to be our first priority, we will also request that the consumer/consignee wear a mask during the inside deliveries and drivers will be given flexibility to manage the delivery experience.


SEKO Medtec Certified 


SEKO Pharma Certified 


Amber Status Areas
OPERATIONS: Mostly normal with some restrictions. Evaluated on a
case-by-case basis.
Some Inside
Threshold
Unpack/Debris removal


Yellow Status Areas
OPERATIONS: Mostly normal, performing with some exceptions.
Inside
Threshold
Assembly
Unpack/Debris removal


Red Status Areas
OPERATIONS: Not performing at this time. SEKO Operations is working to find backup agents and will continue to update the sheet as we are able to find secondary agents.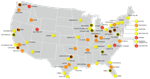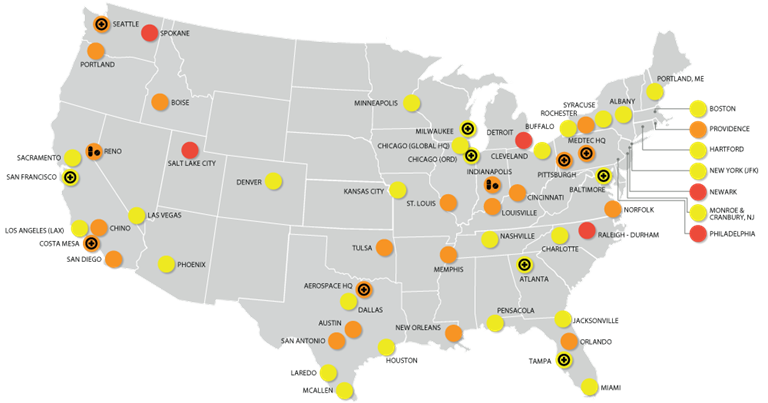 United States
The National Customs Brokers & Forwarders Association of America, Inc., (NCBFAA) forwarders and customs brokers have provided guidance that companies like SEKO would fall within the exemption provided in areas with a 'shelter in place' order, as our activities are essential to keep goods moving in commerce . As we will see an increase in 'shelter in place' orders in certain localities, SEKO will continue essential operations in these areas with some limited restrictions. These restrictions will help protect the safety of our workers in the warehouses while others transition to remote working from home with limited to no interruptions in other freight forwarding and white glove services. At the same time, we will also be able to focus on the business continuity for our clients to ensure continued operation and little to no disruption in your supply chain.
As the United States begins to lift certain restrictions and open up, we are seeing stations move back into a Yellow Status, but still with a majority of branches in Amber status. .
SEKO Vietnam
The COVID-19 situation in Vietnam is becoming more strained, with Ho Chi Minh City currently under government lock down.
The SEKO Vietnam office is however still operating as normal, with the majority of staff working from home. There is currently no effect on air, ocean or road freight shipments. Please see below for a breakdown of the current situation:
Situation Update

General Situation in Vietnam

Staffing

Status

AMBER

AMBER

General Update


North Vietnam
- The Situation of manufacturing areas in the north of Vietnam is under control.

South Vietnam
- The situation of manufacturing areas in the south of Vietnam (Ho Chi Minh, Binh Duong, Long An province) is becoming more serious with around 1800 cases in factories and industrial zones.  This is particularly severe in labour intensive productions i.e. footwear, garments.  Factories are only allowed to opened when they have a labour force planning to stay and work in the factory, without leaving the area.





Ho Chi Minh
- Ho Chi Minh City went into lockdown under Government Directive for 15 days starting July 9.

SEKO Staff
- The SEKO Ho Chi Minh office running with 100% staff working from home, except for certain critical cases requiring work from the office, where official travel documents are required.

- 4 out of 18 SEKO staff reside in isolated districts, however no positive cases have been reported.

- Edocs will be applied for all customers, hard docs will be arranged when staff can return to the office.

- All SEKO staff are planned to be vaccinated from 22 Jul - 02 Aug as per prioritized plan by the Ministry of Health

Situation update

Trucking

Equipment Status

Status

AMBER

AMBER/RED

Update

Trucks moving in and out of locked down areas need to strictly follow government Health & Safety requirements.

Drivers need to show negative test results effective within 3-7 days(depending on fast test or RT-PCR test

Almost carrier in Ho Chi Minh start to close counter dept and 100% WFH and change to e-doc from 15 Jul such as CMA, ZIM, Maersk, Hamburg Sud.


Equipment shortage is foreseen in longer time, even end of Jul, especially for 40DC and 40 HC

Situation update

Warehousing

Staff at Warehouse

Status

AMBER/RED

AMBER

Update

- Business as usual with re-enforcement on strict visitor and vendor management: wearing masks, using hand sanitizer, temperature checks, no gatherings and social distancing

- Drivers moving cargo in and out of warehouses need negative test certificate and follow Health & Safety instructions

- The SEKO CFS warehouse had one positive case on 13th July from an outsourced worker. BCP has been activated.
 
There has been no impact to SEKO's client's cargo so far.

Situation update

Depots & Ports

Vessel Sailings

Status

AMBER

AMBER

Update

- Cat Lai: Need to drop off the export container 5 days before ETD.
- ICD Transimex / Phuc Long/ Binh Duong: Need to drop off the export container 72 hrs before CY cut off.
- ICD Phuoc Long 3: Need to drop off the export container 48 hrs before CY cut off.
- SOWATCO Long Binh: Need to drop off the export container 96 hrs before CY Cut off.

- Operating as normal but strictly follow HSSE requirements

- ETD delayed about 2-5 days by many carrier due to port congestion at Cat Lai and delay in vessel network schedule. 

Situation update

Airfreight

Customs

Status

AMBER

GREEN

Update

- Flights operations are working normal.  There are some lanes experiencing a longer transit time due to the COVID situation at hubs.

Customs is still open and operating as normal. but required to strictly follow the COVID-19 rules of the Ministry of Health
Global Airfreight Charters
As global airlines around the world have reduced or eliminated passenger capacity completely, we have deployed our charter solutions in conjunction with any available belly capacity available. In the past few days we have seen a surge in passenger planes retrofitted to provide mini-freighter space.
As the situation is very fluid, and if you have a question about our air charter solutions or airfreight services and how we can potentially assist, please send information on any upcoming urgent needs such as origin and destination pair, dimensions, weight and whether the shipment is of a critical nature (perishable) so that we may provide a response regarding an upcoming charter that my fit your immediate or short term needs. 
Air Freight Alternatives
SEKO offering expedited options on the FCL side through our SEKO Expedited Service from China/Asia; this is a simple premium add on over the standard current contract rates that saves 7 days on the standard transit time. For LCL, we are offering a per kg model to compete with air freight options. A NYC/EWR fast option is now up and running with LCL options for Europe. We are also offering an expedited LCL service from Asia that also saves 7 days over standard LCL service options to the USA. Ocean is a viable alternative to air freight as a contingency for SEKO's clientele.
Call your local SEKO representative for more information.
SEKO Air Charters Expanding Due To Increased Demand
CHINA TO USA:
We are adding new charters from Zhengzhou (CGO) and Shanghai (PVG) to ORD & JFK and other USA Locations. The next two weeks we will also have additional limited capacity on shared charter space from PVG to JFK and ORD.  
Secure your space by emailing our global airfreight group at: aircharters@sekologistics.com
USA TO CHINA: LAX to Zhengzhou (CGO) and Other Lanes
SEKO also continues the LAX-CGO (China) 3 times per week freighter started on April 3. Contact below for rates and schedules. We're also including distance to major China airports from CGO for reference.
Contact for more info: aircharters@sekologistics.com
CHINA TO EUROPE: Hefei Xinqiao (HFE) to Leipzig, Germany (LEJ) and Zhengzhou (CGO) to Kaunas, Lithuania (KUN)
SEKO has been operating flights from China to the EU in the last few weeks and we have one AB330 and B777 Pax aircraft running for cargo and SEKO China has first priority on flight schedules. SEKO can also book any number of Aircraft we need.
SEKO is finalizing additional PVG-ORD B74F freighters for additional May uplift of medical support. Additional ad-hoc charters continue globally for certain lanes as we have done for Taiwan to New Zealand and other markets.  
Contact for more info: aircharters@sekologistics.com
Ocean Freight Options
The ocean team is in continual contact with our core and supplemental carrier base to ensure cargo flow as normal. Standard FCL and LCL Options are in place with our core and supplemental carrier base. As equipment and space may be at a premium, especially in the Trans Pacific trade, carriers are asking for detailed forecasts of equipment size and types as well as target requested arrival dates at destination. This helps plan actual carrier and sailing options along with cutoffs. In some cases, SEKO might have to work with two or more carriers that normally only one carrier might be used for SEKO client freight.


Ocean Freight Market Update
Ocean is not tied to the same regulations announced by the Trump Administration that applies to restrictions on aircraft entering the United States. Because of this, ocean is a viable alternative to air freight as a contingency for SEKO's clientele. Despite global available TEU capacity is expected to remain down throughout 2020, SEKO offers an array of transit and service combinations to mitigate instability along the supply chain of our client base.
While the situation continues to evolve, the near term impact on ocean is mainly from China. We can offer alternatives for standard transit times and service as well as expedited solutions for FCL/LCL that can save transits by 5 to 7 days into both the West Coast and interior USA that can also be a cost savings over any available air options for SEKO's client base. Even considering ocean remains a viable and relatively stable solution to move goods internationally at the moment, our carriers ask for reliable forecasting on volumes and also to provide target dates that cargo is required at destination. Considering 2M in TEUs have been withdrawn globally from the market since Chinese New Year, ocean is open for business. Fuel and IMO charges are down from last quarter ($190 per ton) yet carriers may try to increase fuel, although the current market does not support their case.        
Medical Rapid Response Team
The medical relief effort is currently ramping up quickly. Our SEKO MedTec team encourages all medical aid and relief manufacturers of respirators, ventilators, gloves, masks, gowns and other personal protective equipment (PPE) to make contact immediately to begin planning for capacity. The focus right now is on New York City and surrounding metro area in the United States.
SEKO MedTec is certified to handle forward stocking and short term warehousing for ventilators, respirators and diagnostic equipment, as well as the pharma certified facilities. The entire network of 62 SEKO USA locations can all handle and support for surge capacity related to other medical supplies including gloves, gowns and masks.
Response Team Control Tower:
Call: 1-877-581-5681 24/7 (Suggested for urgent movements)
Email: rrt@sekomedtec.com (Available 0700-1900 EDT)
Europe
SEKO continues to operate throughout Europe with those that are able to working from home. Road freight is possible, although border checks that have been re-established on many borders within the EU to prevent traveling un-necessary have a negative effect on transit times.
United Kingdom and Ireland
SEKO continues to operate across the United Kingdom and Ireland. For all staff that can work remote, they already are and we continue to be fully operational. Our facilities dedicated to e-commerce fulfillment in Milton Keynes and cross border e-commerce parcel processing and airfreight operations near Heathrow in Egham continue to be operational, with some restrictions to ensure social distancing. Our Dublin facility continues operations, including for critical medical and pharma logistics.  
SEKO Solutions to keep your supply chain moving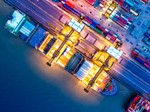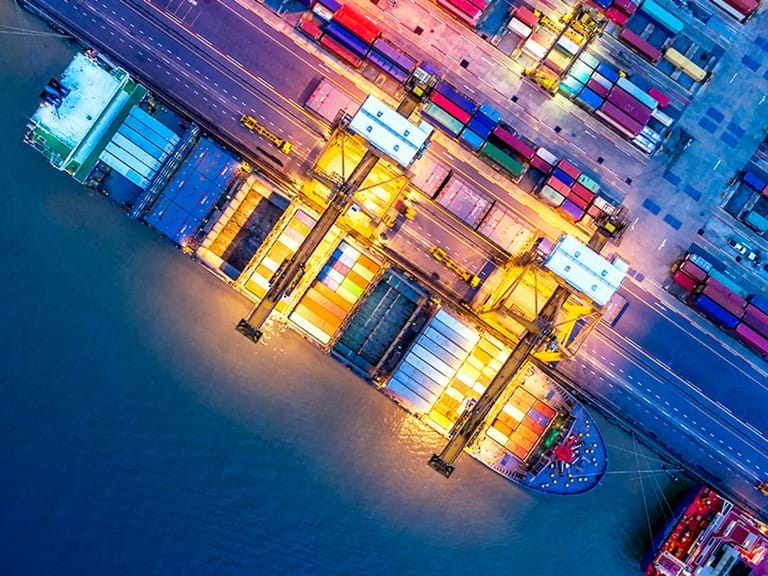 Sea-Air Service
An alternative solution to both air freight and ocean freight. SEKO's Sea-Air service is a blend of rapid ocean and premium air legs, with a choice of strategically located hubs to provide faster transit times at lower costs.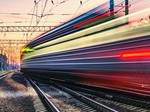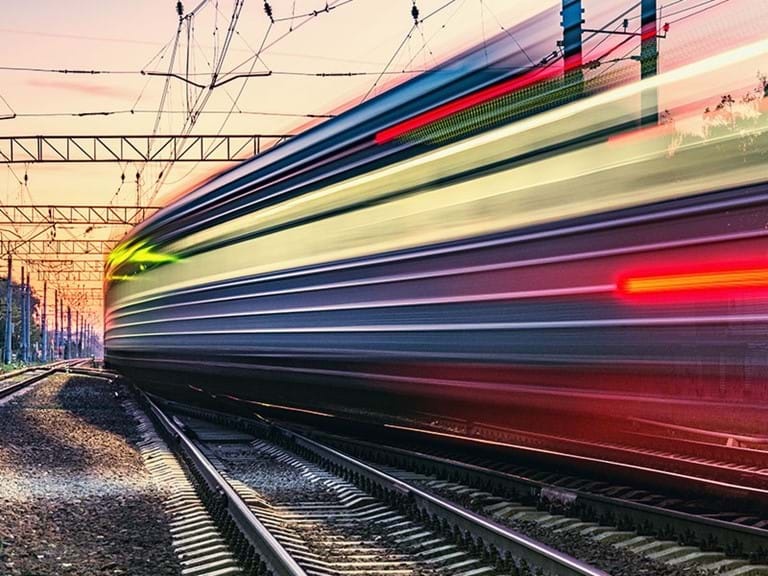 Rail-Air Solution
Given the capacity issues predicted in the coming months, our Rail-Air solution involves rail freighting cargo from China into Europe via Poland, and air freighting onward to the UK and USA.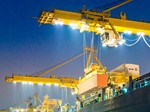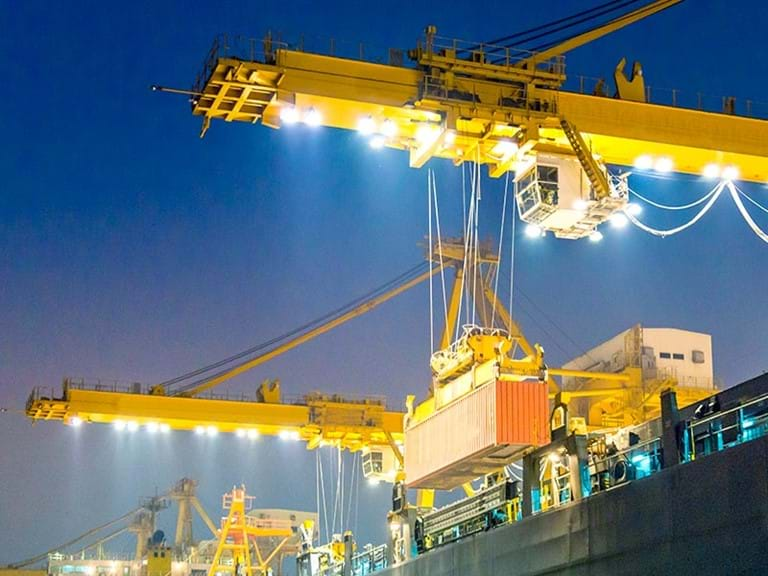 Expedite Ocean
Dedicated express solutions on multi-modal express service between China / South East Asia & USWC / Select IPI's. SEKO's Transpacific Express is faster than ocean and more affordable than air.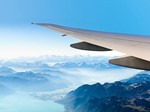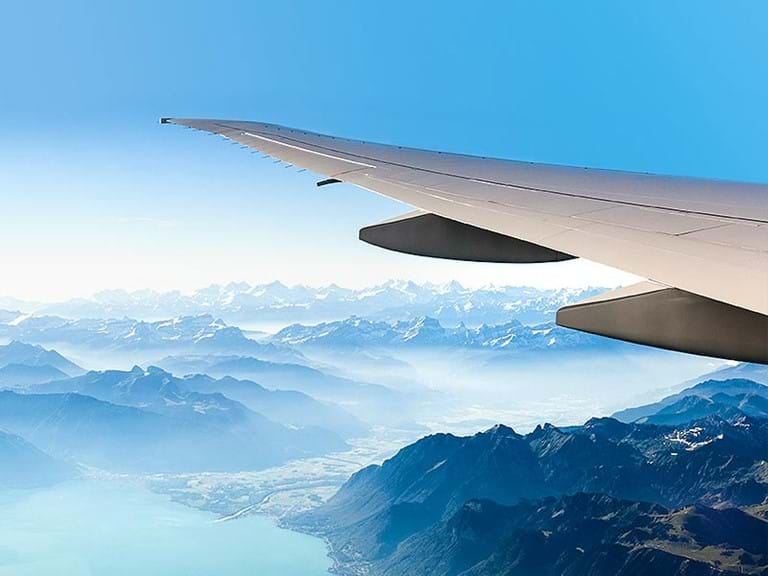 Air Charters
For those international shipping requirements that just can't wait, or global deliveries of stock, parts, consumables and supplies.