INDUSTRY-LEADING SOLUTIONS TO TRANSFORM YOUR RETURNS OPERATIONS
We are the industry leader in returns technology, goods transportation and logistics execution best practices. Through a global, in-country hub network, SEKO is able to bring you closer to your customers, and to ensure they feel confident in shopping with you – whatever the size of your business.
Added to this, our revolutionary Recommerce solutions enable you to transform your returns process using our advanced technology and expertise. We can help you identify outdated returns processes and their expense, as well as provide intelligence to enable in-market planned disposition and a ready network of in-country resale channels.
Why Choose SEKO Returns?
At SEKO, 40% of our global business is attributed to ecommerce, so we really do know this industry inside out. Here are a few key reasons why you need to talk to us about your global return logistics.

SIMPLICITY
We are able to facilitate domestic and international returns through one platform, to provide a complete solution.

SCOPE
We have multi-user distribution centers around the world, which empower us to move more returns on a global scale. 

CONTROL
Our SEKO owned and controlled warehouses mean there is no middleman, giving us complete control of all services offered.

INTEGRATION
We are portal agnostic, which gives you the ability to use whichever customer-facing platform you prefer.

TECHNOLOGY
Managed by the SEKO in-house development team, all technology is designed to provide businesses and customers with full visibility into the supply chain. 
THE ROAD TO MANY HAPPY RETURNS
With multi-user DCs strategically located worldwide, we lead the field in terms of global coverage. This empowers us to reach your customers faster, so we can move greater volumes of returns - all while ensuring a seamless transition, with the help of our state-of-the-art technology.
Every country we cover is colored on the map below. Explore the extent of our reach in the world of reverse logistics.

TIME IS MONEY, WASTE NEITHER
As the pacemakers of the industry, SEKO responds to every phase of the returns process, at a tempo that few of our competitors can sustain. Discover below how our approach compares to traditional returns journeys.
the traditional journey: US to UK
RETURN POSTAGE: USD $27.72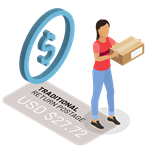 Day 0
Customer pays for international return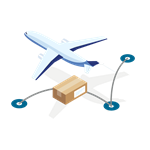 Days 10 to 15
International return postage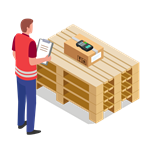 Days 12 to 17
Returns processing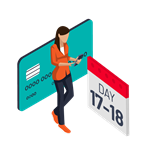 Days 17 to 18
Credit to customer
the SEKO journey: US to UK
RETURN POSTAGE: GBP £9.70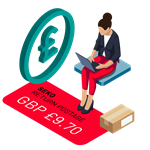 Day 0
Customer prints label from SEKO portal and drops parcel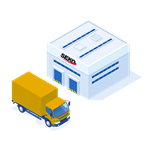 Days 2 to 3
Parcel is delivered to SEKO USA warehouse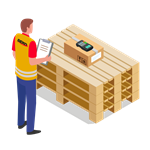 Days 3 to 4
Returns processing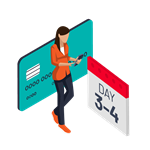 Days 3 to 4
Credit customer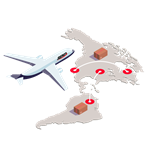 Days 7 to 10
Consolidated international return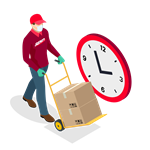 Day 11
Return item to retailer warehouse
TECHNOLOGY: OMNIRETURNS
Our customer-facing returns portal enables you to offer free or paid returns options for your consumers, and is accessible via mobile phone or desktop.
What's more, our in-house developed OmniReturns technology has also been designed to integrate fully or partially with leading third-party platforms such as Shopify, Magento and Salesforce, so our clients can instantly take on the world.
Visit our technology page to learn more about our other innovative solutions.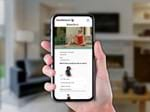 INTELLIGENT RECOMMERCE SOLUTIONS
Returns are an essential part of today's world of ecommerce, but they're not necessarily the only way to reclaim value.
That's why we work alongside our sister company Reconomx to enable brands and retailers to transform their returns process by accessing in-country resale channels. Using our advanced technology and expertise, we connect global returns with a world of opportunity.
Why Choose SEKO Recommerce?
Discover how recommerce can transform your bottom line, environmental credentials and end-customer experience.

PROFIT
Resell in-country returns through the most suitable, profitable and brand appropriate secondary market channels.

REACH
Access a global network of recommerce hubs and enable in-country opportunities across multiple resale channels.

SUSTAINABILITY
Adopt the principle of 'no returns', so you can embrace your consumers' sustainable mindset and personal principles.

DATA
Understand the cost of returns and actualize alternative resale opportunities to start the journey towards planned disposition.
KNOW YOUR RESALE CHANNELS
Explore the growing network of in-country resale channels you can access while partnering with SEKO. 





STEP INTO THE FUTURE OF RECOMMERCE
We're here to not only adapt, but advance your returns operations – executing an effective recommerce strategy right from the start, so retailers and brands can evolve beyond the point of return and ultimately never look back.
Increase overall average revenue recovery rates by 30% +

Significantly reduce international freight charges

Increase control of your brand in the secondary market

Reduce cycle time from return to resale

Lower CO2 emissions, and have the data to prove it