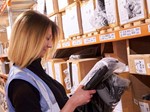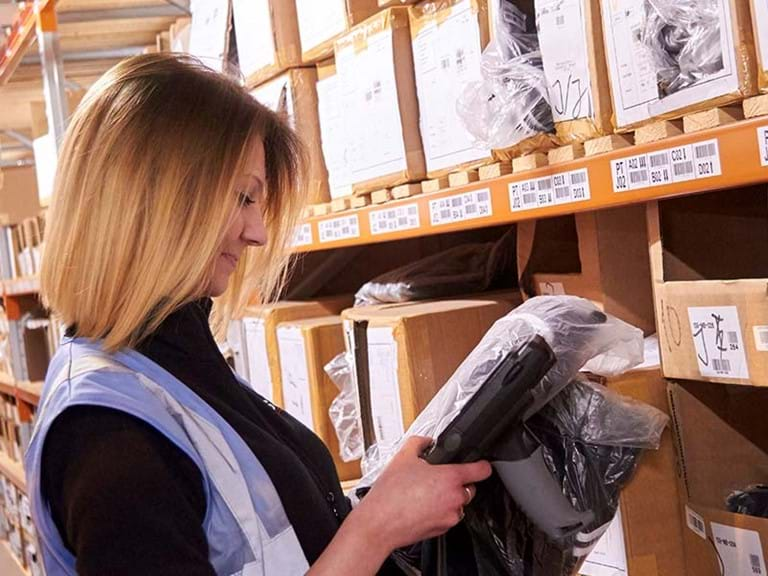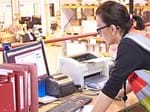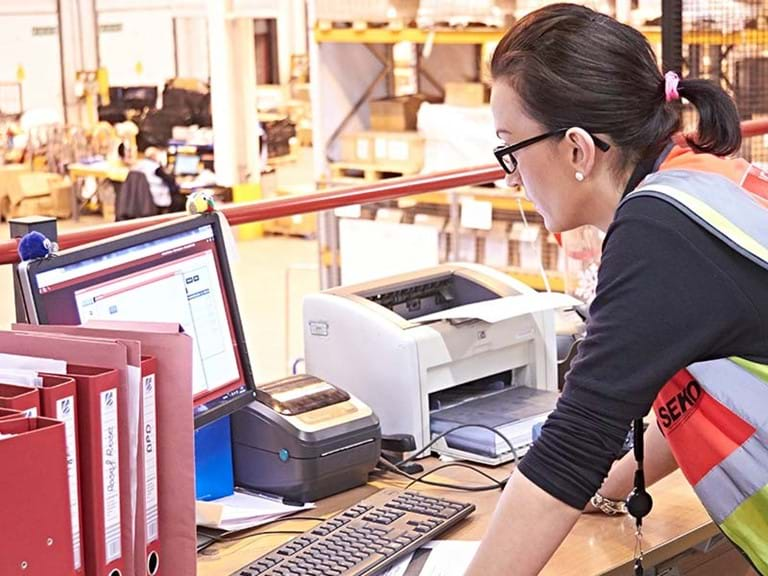 Ask our clients about our unique service ethos though, and they put it quite a different way. According to them we simply 'make it happen', we 'get the job done' and we 'make the impossible, possible'.
So what is it about SEKO that customers like Birchbox, Ember Technologies, Electronics Express, Beckman Coulter, Dippin' Dots, TruGolf, Peak Scientific, Reiss and Cath Kidston love so much? We call it our Four Point Plan for customer service excellence:

'Client First' approach
Staff development
'Can do' attitude
Our employees
1. Our 'client first' approach
At SEKO, we place you, our client, at the heart of every working day - and our staff is duty-bound to deal with your inquiries and requests immediately; without exception. This 'client requests first' policy is the cornerstone of our service ethos, and every staff member knows that they will never be distracted from addressing a client request by any other day-to-day responsibility.
Whatever you need - a quotation, a status report, some shipping details, a document from an archived file or a duty rate - whichever staff member you speak to, anywhere in the world, will make it their priority to address your request immediately. Their primary responsibility is to satisfy your needs as quickly as they possibly can, working to specific timescales that are written into our client service rule book. We train all our employees to take full responsibility for seeing any customer request through to its conclusion – thinking on their feet, taking a proactive approach and always, always, going the extra mile.


2. Our staff development
Staff training is one thing, but choosing the right individuals in the first place is what makes the difference. We pride ourselves on selecting staff who are honest, courteous and kind – something that's already intrinsic to their personalities and their own integrity. Our staff all have a passion for excellence and they are committed to ongoing self-development. We always encourage them to be open, honest and respectful, and to work in the best interests of the company and its clients, not themselves.
SEKO has an established reputation for outstanding customer service, and we're committed to working together within an environment of honesty, integrity and fun. We train our staff to understand accountability and commitment, to be constructive, self-motivated and positive. We also expect them to take personal responsibility for dealing with your requests or concerns, and to follow these through to a resolution as a matter of personal pride. Exceeding your expectations and keeping you updated every step of the way.


3. Our 'can do' attitude
We can tell you nothing ever goes wrong, but you know that's not true. Stuff happens, and when it does you need a logistics partner that will tell you how it is, and then tell you how they're going to fix it; and that's SEKO. We specialize in expecting the unexpected - and in finding an answer. Fast! 
Our 'can do' attitude and our attention to detail makes the impossible, possible – and whatever the circumstances, you know that our commitment to getting the job done will be as dedicated as your own. You can trust us to inform you if something isn't going quite as planned - and to come up with a solution to get things back on track as swiftly as possible. 


4. Our employees
SEKO's core ethos is all about providing 'hands-on support and expertise at the local level' – and we believe that developing personal relationships is the key to good customer service. Our staff are encouraged to get to know your business, so they can really understand how to support you, and your organisation, in the best way possible. In short, we provide you with a team of professionals, across all aspects of our client service, who make it their business to support your business.
We also empower our employees to make decisions on behalf of the customer when necessary, if they feel it's in your best interests and will help to get the result that you need in any given situation. Lastly, our staff are trained to always go above and beyond the call of duty, personally follow through on their word and to honor your promises.
"We have a great working relationship with SEKO. They've not only delivered everything they promised, they're continuously looking to improve service and efficiency, and their technology gives us the total visibility we need to manage such a large product range and customer base."

Lucy Isherwood

Head of Operations, Birchbox