MySEKO has been developed in-house - a unique service offering and a truly configurable solution which will improve processes, reduce workloads and increase margin opportunity. MySEKO gives you a complete view of your account and your activities - allowing you to book domestic and international shipments online, track and trace, print bills of lading and shipping labels, view account balances and run customized management reports.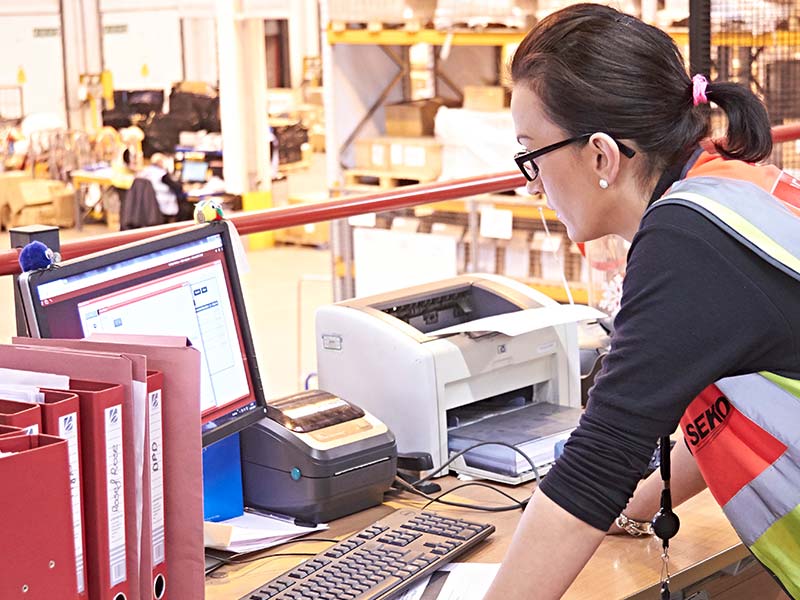 ADDING VALUE WITH MYSEKO
SEKO's leading edge, web-based supply chain software provides access to all of SEKO's Global logistics and management technology solutions – including international tracking, with full visibility of the progress of your shipments and individual parcels for your eCommerce customers.
So whether you require a web-based inventory management solution to watch over your stock in Holland, a transportation management system to control your USA distribution costs and automate your dispatches, a fully integrated eCommerce website, an online solution to manage your offshore vendors, or real-time GPS tracking of a sensitive shipment - SEKO can provide everything through a single login to the MySEKO portal, providing a comprehensive delivery management system for logistics.

USER-FRIENDLY INTERFACE
MySEKO has been developed using HTML5, so the information and graphics are rendered flawlessly, regardless of the type of device you and your team are on. No need to download different apps for different devices - MySEKO is platform independent, and most web browsers are supported as well.


GLOBAL SEARCH
Our Global search feature is extremely robust, enabling you to search by any keyword, phrase, location, SKU number, PO reference and more. Regardless of whether it is an order entry, invoice, document or waybill, the generated results give you full visibility into your supply chain and allow you to focus on specific issues, shipments or products.
 
MANAGEMENT DASHBOARD
Our dashboards have been designed to offer you high level overviews of your supply chain, allowing you to quickly analyse trends, modal shifts and other critical key performance indicators. Take advantage of our predesigned templates, or let us design your own dashboard metrics.
 
ORDER MANAGEMENT
This module gives you full access across all systems information, including shipments, Purchase Orders, TMS and WMS. The overview is designed to give you a one-stop reference point for all activity within your supply chain, giving you quicker access to the information you need on any order.

LANGUAGE
MySEKO is available in English, German, French, Spanish, Russian, Portuguese, Japanese and Chinese (Simplified).


CALENDAR
The calendar feature of MySEKO is one of the most prominent, as it maintains the schedule for all of your Global shipments in one location, with dynamic hyperlinks that make it easy enough for anyone in your organization to navigate. We can also help you to communicate critical delivery schedules to your executives or product managers, with a security protected login and password.


LOAD PLANNER
Our Load Planning feature provides users with the ability to pack a container, cube or even truck while rendering in a three dimensional graphic how much volume has been taken up, how much space is left, how many of the selected containers it will take to move the parts - and even the most efficient way to pack each piece. Load planners prevent organizations from sending partially-filled containers, thus generating additional cost benefits.
"SEKO were a huge help in dramatically reducing our claims for home delivery in the United States and improving on our 'order to delivery' turnaround times. SEKO reduced our claims by 60% and improved the consistency of our delivery times considerably."

Ken Vinson

Purchasing Manager, Escalade Sports
Find out how SEKO can Transform Your Business
Everything we do is focused on making our customers' lives easier and helping them to develop and maintain excellent relationships with their own customers.
To find out more, fill in the form, email hello@sekologistics.com, or give us a call.