A congested freight environment shows no signs of improvement for peak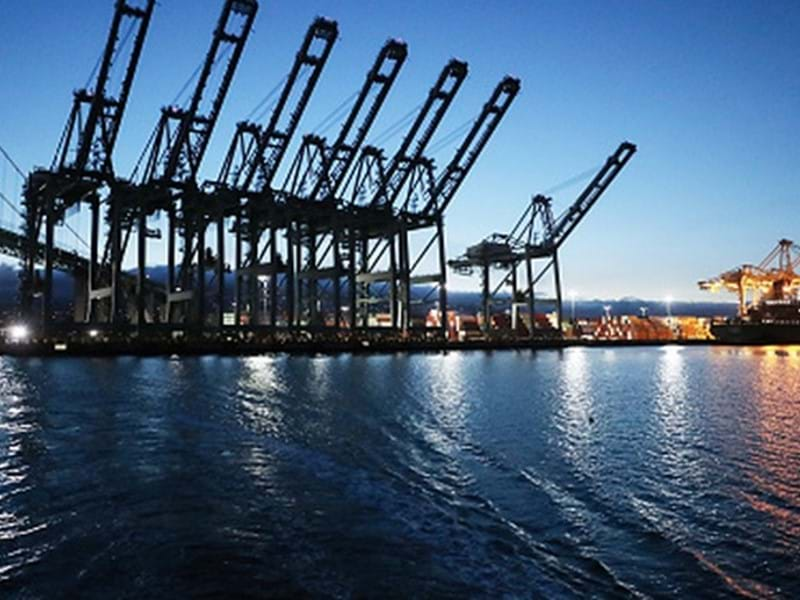 Shippers are moving freight earlier, while carriers are trying to plan ahead and add capacity if possible. Could the congestion last through Lunar New Year?
"Peak has started," National Retail Federation Vice President for Supply Chain and Customs Policy Jon Gold said Wednesday.
The annual rush to get inventory onto shelves for the busiest retail season of the year is underway. Cargo owners have been dealing with short space in the ocean shipping market for months, so they're bringing in cargo earlier than usual in the hope that it will arrive for peak season.
Anyone hoping for a return to normalcy for the 2021 peak season could be in for a disappointment. Congestion on the West Coast is getting worse, and the deluge of containers is not expected to stop any time soon.
Last week, Port of Los Angeles Executive Director Gene Seroka pointed out that dwell times at container terminals are still near their peak of five days with on-dock rail dwell still hovering around 12 days.
During the first six months of 2020, the monthly average of containers that exceeded 5 days in dwell never went above 4%. But in June that figure was nearly 24% of shipments, according to the latest figures from the Pacific Merchant Shipping Association.
"This is a source of significant concern across the supply chain," Seroka said.
The congestion issues are caused by a flood of containers coming through the gateway. This past June was the busiest June in the 114-year history of The Port of Los Angeles. The port's total container moves reached 876,430 TEUs, which is 15% higher than the previous record set in 2019. And the port hasn't has a slow down in volume to give it a chance to catch its breath.
Seko Logistics advised shippers to book sooner than later for holiday shipments.
"Compared to previous years ... shipments need to be booked up to eight weeks earlier than usual," Seko said in a news release. To arrive in store by Nov. 1, the last ship date is Aug. 21 for Asia to the East Coast, and Sept. 3 for Asia to the West Coast.
WANT TO KNOW MORE?
Everything we do is designed to make our clients' lives easier - helping them to develop and maintain excellent relationships with their own customers. Let us know what business challenges you are facing, and we'll see what we can do to help.