Multichannel Merchant names SEKO Logistics a Top 3PL for 2019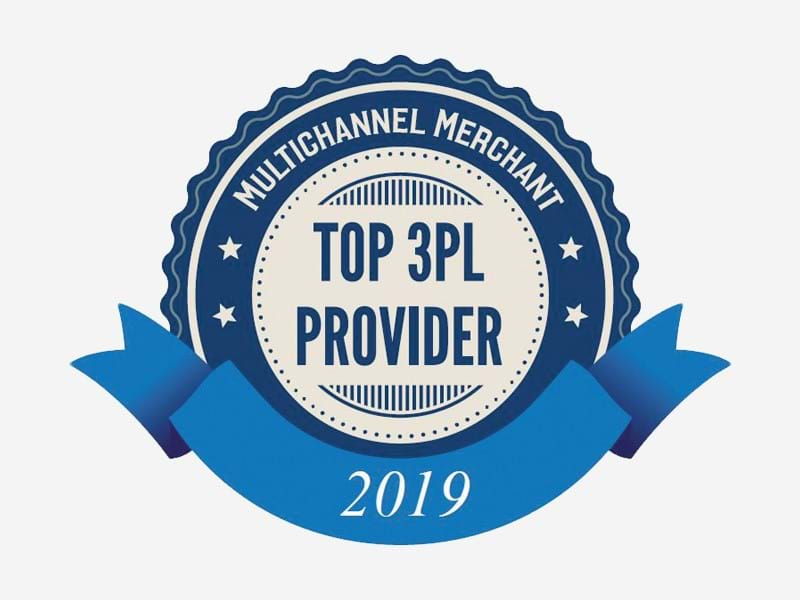 Strong growth in its cross-border eCommerce and White Glove Home Delivery services has helped SEKO Logistics to be named a Multichannel Merchant Top 3PL for 2019.
Given the explosion of ecommerce and the increasing number of 3PLs in the marketplace, Multichannel Merchant has created this unique resource to vet 3PL providers as a value-added service for its audience. The online resource is a searchable directory for merchants looking for a qualified 3PL.
"3PLs have become an increasingly important resource for ecommerce and direct-to-customer merchants who don't have the capital to invest in their own distribution networks," said Mike O'Brien, Senior Content Manager of Multichannel Merchant. "This is especially critical due to the ongoing lack of available commercial space for such facilities. We developed our Top 3PL listing as a valuable resource for merchants. Each company on the list has been selected based on its industry experience, range of capabilities and ability to handle high order flow during peak periods."
SEKO Logistics' recognition follows a series of high-profile developments for its 3PL solutions in 2018 and significant new customer gains. In the last 12 months, it has launched Full Assembly White Glove services for heavyweight and bulky business-to-consumer eCommerce products in the US, acquired a majority stake in Omni-Channel Logistics to solidify its cross-border eCommerce solutions, entered into a global partnership with Hermes Germany – one of the largest players in the European parcels and 2-man handling markets, and, most recently, opened a distribution hub in Hong Kong for Feelunique, Europe's leading online beauty retailer, to serve its rapidly-expanding customer base in mainland China.
Brian Bourke, Vice President of Marketing at SEKO Logistics, said: "The Multichannel Merchant Top 3PL list is important to us because it is created by industry editors who can see and benchmark the best companies in the business. For customers, it is a trusted and reliable way to qualify the best from the rest. 2018 has been an outstanding year of watershed developments for SEKO Logistics and over the next 12 months we expect to raise the bar even higher for customers who want to leverage our services, technology and network to drive their own international growth."
The company profiles in the MCM Top 3PL listing include vital information to help merchants in their selection process, including key capabilities, average annual client order volume, top merchandise categories handled, facility locations and more.
About Multichannel Merchant
Multichannel Merchant reaches key decision makers responsible for ecommerce, management, marketing and operations at companies that sell merchandise through multiple channels — including ecommerce, mobile, social, and catalog. Multichannel Merchant delivers original research, as well as in-depth analysis of trends and best practices, news, tactical/how-to, executive summaries, technology and supplier comparisons, tip sheets and resource information to help companies sell & deliver products wherever and whenever the customer wants them – at home, work, store or other locations.
About SEKO Logistics

 
We provide a suite of logistics services which enable you to use your supply chain as a competitive differentiator. As a customer centric organization, we are powered by the expertise of our people and our in-house-developed, best in class, customizable technology.
It is this combination which gives SEKO its strength. With over 120 offices in 40 countries worldwide worldwide, SEKO's unique shareholder management model enables you to benefit from our specific industry sector expertise, coupled with vital in-country knowledge and unparalleled service at the local level.
This unique model provides you with:
Hands-on service and support

 

Personal relationships

 

Creative, customized solutions

 

Responsiveness and reliability

 

Flexibility and consistence
We have a flat management structure, with just three layers between you and the CEO, making us 'fast on our feet' in delivering solutions that can meet your exact requirements. This lean and nimble structure increases our decision-making speed and gives us an ability to implement customized solutions which far exceed those of our competitors. For more information visit our website www.sekologistics.com
WANT TO KNOW MORE?
Everything we do is designed to make our clients' lives easier - helping them to develop and maintain excellent relationships with their own customers. Let us know what business challenges you are facing, and we'll see what we can do to help.