A 'Gold' Award for SEKO Logistics as Survey of 4,500 Buyers Honors the Quality of its 3PL and Value-Added Logistics Solutions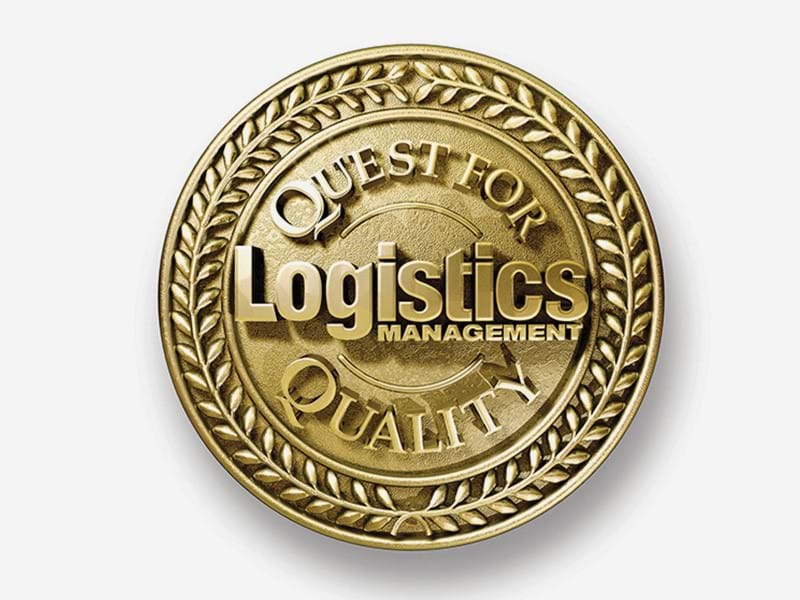 SEKO Logistics has picked up its second major award of the summer for its 3PL and value-added warehousing solutions, based on a ballot of 4,500 international logistics and supply chain decision-makers.
The Quest for Quality Awards – now in their 35th year - and organized by Logistics Management and are recognized as the gold standard for customer satisfaction and performance excellence for carriers, ports, and logistics providers worldwide. The six-month research project to identify the top performing companies invites the opinions of buyers of logistics and transportation services strictly on the basis of a company's service quality. Shippers are free to vote in the genre of services they actually use and for the providers they believe have best delivered on quality service in specific niches.
Michael Levans, Group Editorial Director of Peerless Media, the publisher of Logistics Management, said: "Quest for Quality Awards are uniquely purposeful in our market because the winners are determined by our readers—the buyers of logistics and transportation services who put these carriers and service providers to work on a daily basis all over the world. What our editorial team has found amazing over the years is that no matter how many economic, regulatory or operational pressures they continue to face, the carrier and service provider communities find a way to step up to the plate to meet those evolving challenges. Logistics Management readers are proud to honor them with the highest vote of service confidence when they do."
Customers nominated SEKO Logistics for a Gold Award in both the 3PL and Value-added Warehouse Solutions categories. 
"Winning the Quest for Quality Award is especially significant to us because it shows that customers recognize and value the improvements we are constantly looking to deliver to support their own service reliability and growth. In this large ballot of professional buyers, it is the voters who not only decide who wins but also the categories companies most excel in. Being honored for the quality of our 3PL services and our 'plug and play' technology, as well as our growing range of value-added solutions, shows we are giving customers what they need – and we promise there's still much more to come," added Brian Bourke, VP of Marketing at SEKO Logistics.
The development of value-added warehousing solutions has been a key area of investment for SEKO. In response to customer requirements at stations across its global network, solutions now include cross-border parcels consolidations and forward stocking locations as well as embroidery and engraving services, gift wrapping, and inserting product marketing information as part of SEKO's fulfilment operations.
Last week, SEKO also confirmed it has been voted a '2018 Top 10 3PL' in a worldwide poll of 13,000 shippers for its technology, omni-channel logistics and white glove solutions. It was ranked 4th out of 300 third party logistics providers in an annual survey conducted by Inbound Logistics magazine.
WANT TO KNOW MORE?
Everything we do is designed to make our clients' lives easier - helping them to develop and maintain excellent relationships with their own customers. Let us know what business challenges you are facing, and we'll see what we can do to help.