SEKO Logistics Sponsors the 2017 Asian Logistics and Maritime Conference (ALMC) in Hong Kong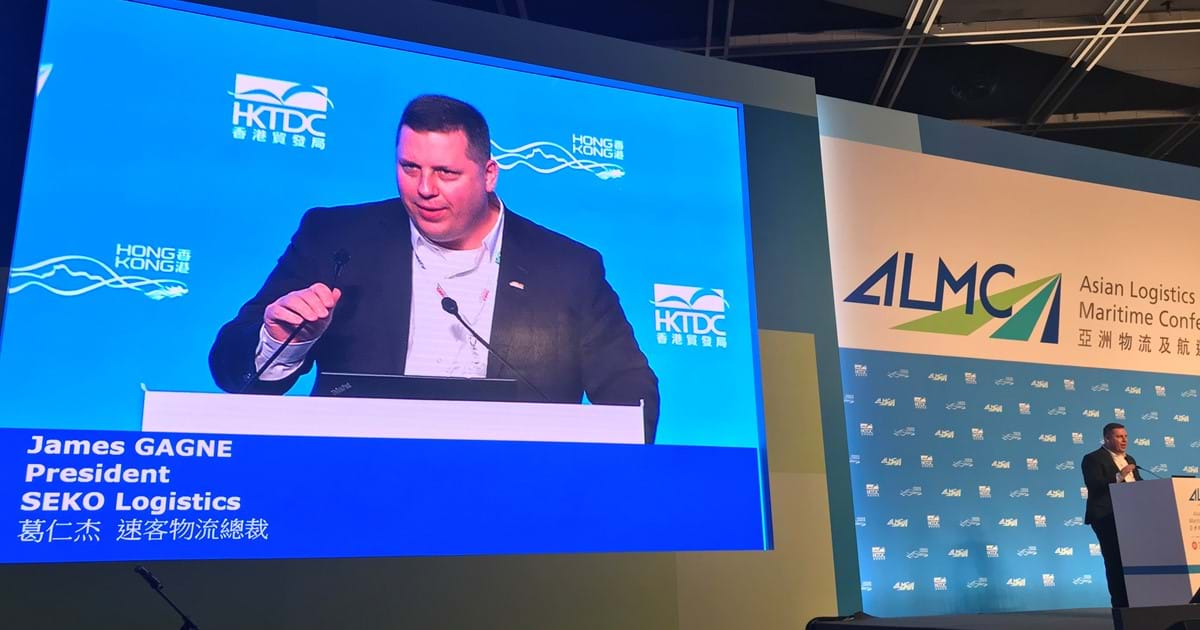 James Gagne, President of SEKO Logistics, joined a panel at the seventh Asian Logistics and Maritime Conference (ALMC). The conference was from November 23-24 at the Hong Kong Convention and Exhibition Centre (HKCEC). The event was organized by the Hong Kong Trade Development Council. For more information, please visit: https://goo.gl/QHrPyb
ALMC is one of the largest conferences of the industry in Asia. Industry experts and representatives of internationally renowned companies gather to share their visionary ideas and explore business opportunities. This year, the President of SEKO Logistics participated in the second plenary session, entitled "Delivering New World Order for Online Shopping". In the session, James Gagne shared his insights, vision, challenges, opportunities and predictions for the cross-broader logistics in the booming market for e-commerce in Asia. Below are some samples of his comments during the session on this fast changing industry.
"Traditionally companies (retailers/manufacturers) as well as service providers (3PLs/Carriers/Freight Forwarders) thought about only 'Supply Chains'. This model and way of thinking is being disrupted not by Amazon or e-retailers, but rather by the consumer."
"This disruption is a shift to a new way of thinking with focus not on supply, but on demand: We need to think about 'demand chains' instead of 'supply chains'."
"The demand channels are diversifying, the final miles are multiplying and the speed/velocity of both commerce and rate of change are increasing. All of this amounts to disruption towards demand chain. Shippers, retailers, e-tailers logistics providers, etc. are all responding with innovation and solutions."
"Retail is not dying, it is evolving. Showrooms are changing the retail experience and complementing the online purchase journey."
"The change is real and the evolution is being televised around the world – just look at how airfreight rates are now at levels not seen in years, if not decades – driven by ecommerce."

In summary, when it comes to new trends like crossborder eCommerce; Retailers and logistics companies alike that think only about supply chains will not be around in 3-5 years. Those that embrace demand chain thinking will not only be around, they will be thriving and fully charged.
WANT TO KNOW MORE?
Everything we do is designed to make our clients' lives easier - helping them to develop and maintain excellent relationships with their own customers. Let us know what business challenges you are facing, and we'll see what we can do to help.