SEKO acquired New York-based freight forwarder and cross border eCommerce shipping experts Air-City, Inc. in June 2019 - which was SEKO's largest-ever acquisition at the time. This acquisition enabled the company to provide Section 321 low value shipment and Type 86 customs clearance logistics expertise, delivered by a specialist team – and in fact, SEKO is now the only forwarder that is able to process Type 86 shipments via air freight as well as ocean freight.
Express Ecommerce parcel shipping
In addition to SEKO's air, sea and ground freight shipping and project cargo services, this acquisition brings essential express eCommerce delivery experience into the business, and creates a key differentiator for the business.
Air-City's Section 321 and Type 86 entry expertise provides the ability to manage bulk parcel Customs Clearance, avoiding clearance delay and allowing for quick release of 1,000s of parcels at low cost, with three service speed options – Express and Non-express.
SEKO now has the ability to quickly identify the value of each consumer order, and then only pay duties and taxes accordingly per order, saving its clients a significant amount of money. Which is why they prefer to work with a Cross Border Ecommerce delivery expert that can offer these specialist skills in-house.
Express eCommerce Service Options: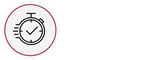 EXPRESS
Express shipping allows for the release of the shipment, barring any U.S. Customs Holds, immediately upon flight departure

Currently available at JFK and LAX, with more locations to come in the future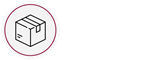 NON-EXPRESS
A customizable clearance option at a lower cost, most shipments clear upon shipment's arrival

Currently available at JFK, LAX, ORD, DFW and SFO
What is Type 86 Customs Entry?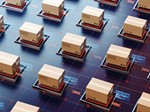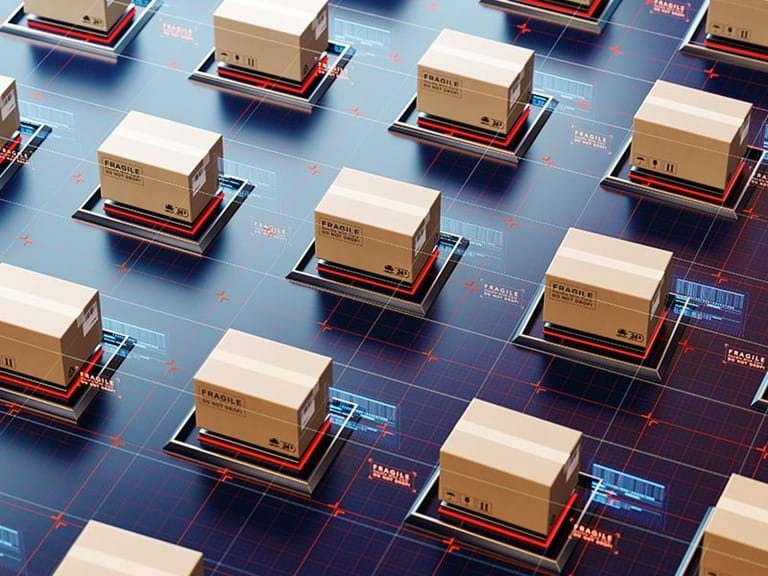 Type 86 clearance is less complex and hence more efficient for low value eCommerce parcels, when compared to Type 11 informal entry - as these types of shipments still have to meet PGA data requirements.
In addition, Type 86 supports remote filing and is completed electronically - which enables us to expedite clearance of Section 321 Type 86 deliveries using the Automated Broker Interface, (ABI) to provide the necessary information and then receive the required release messages.
For more information please visit our Section 321 Type 86 Clearance page.
Who is Air-City?
Established in 1984, Air-City had already grown to employ more than 100 staff members at the time of the acquisition.
It was one of the first groups of freight agents authorized by the China Government in 1994, and holds a certificate of approval for establishment of enterprises in China. Today, the Air-City operation has three offices in the USA - New York, Los Angeles and Illinois - as well as being an NVOCC,
and a member of IATA and CTPAT.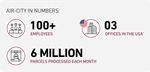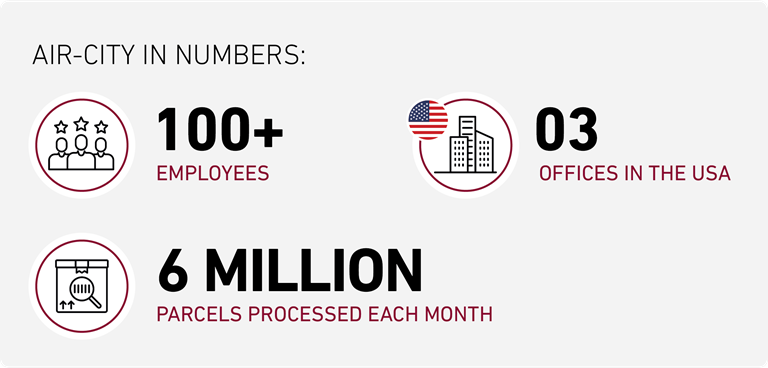 Air-City was already a Global leader in air freight forwarding in its own right, holding contracts with 100+ airlines around the world.
This division specializes in the transportation of high value goods, perishable (live and frozen) seafood and other produce, eCommerce and garment on hanger (GOH) - as well as dangerous goods and large/odd sized or heavyweight project cargo. The level of expertise which the division possesses, coupled with its close working relationships with Chinese airlines - has provided essential benefits for SEKO.
Shipping from China to the USA
Beyond bringing cross border shipping specialism in house, the acquisition of Air-City also significantly increased SEKO's China expertise – both for imports into the US and exports from the US to China.
This is particularly significant in an environment where shipping costs and delivery timescales are two of the most vital issues for clients – especially now that US goods, including perishables and other agricultural products, are becoming more highly sought-after by the Chinese middle class.
All of this leads to an ideal partnership, as the cultures of both organizations are fully aligned with the speed of eCommerce and the growth of Cross Border Ecommerce delivery expertise – as well as a core focus on seamless technology and growing freight management capabilities.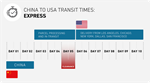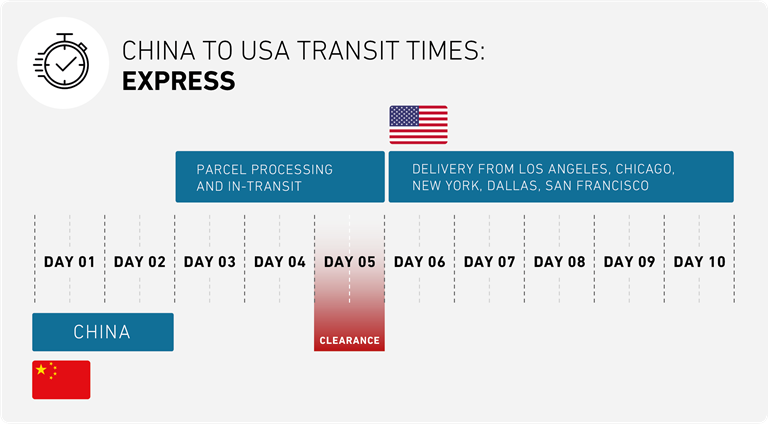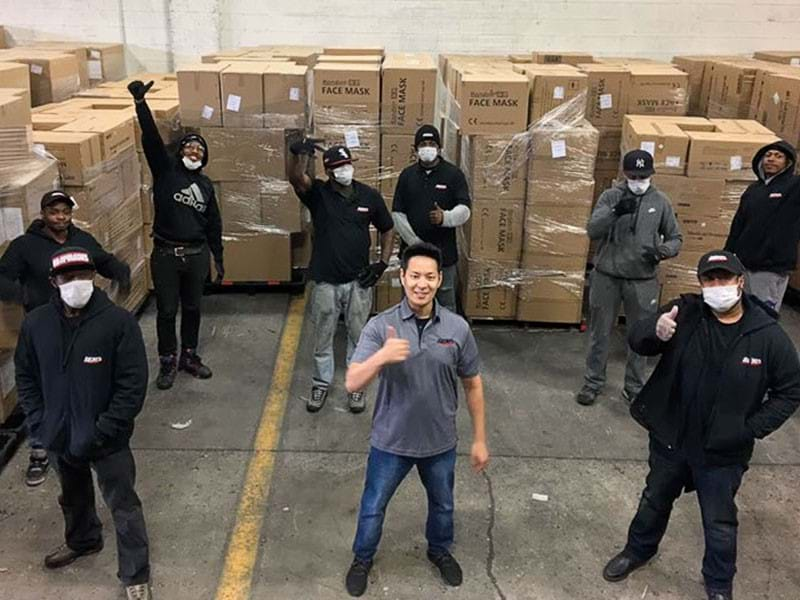 News
SEKO AND AIR-CITY SUPPORT THE RELIEF EFFORT IN NEW YORK CITY
Read how the Air-City division and SEKO JFK handled the customs clearance, breakdown and distribution of PPE equipment to area hospitals supporting the medical relief effort in New York City.