VIVO Life chooses SEKO Logistics to scale its Health & Fitness Supplements Business In North America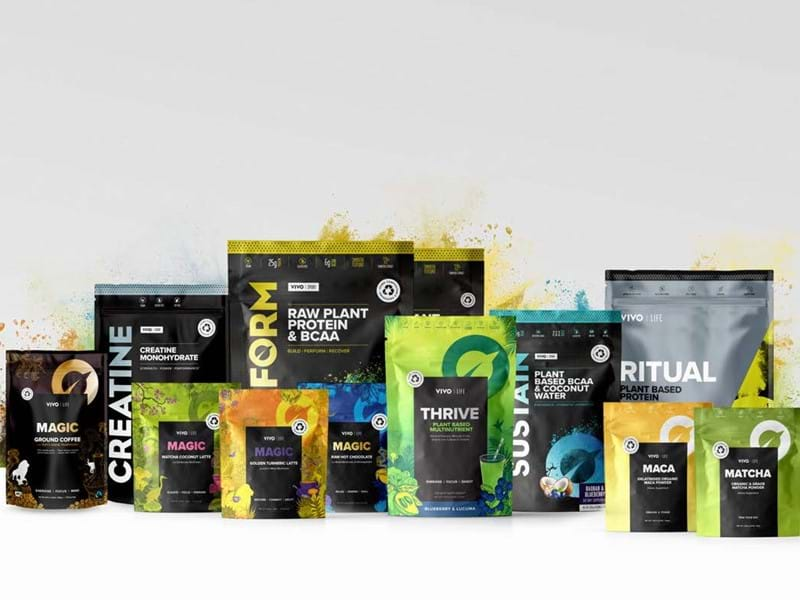 VIVO Life has partnered with SEKO Logistics to scale its 100% plant-based health and fitness supplements business in North America as it aims to achieve the most positive impact on both people's physical and mental wellbeing, and the planet.

With SEKO's help, the Glastonbury, United Kingdom, based producer's range of immune and health-boosting (health and fitness) supplements was successfully launched in the US market in time for its first Green Friday marketing campaign, which generated Vivo Life's biggest-ever single sales volume. With phase 1 of the partnership now established in Chicago to serve customers on the east coast, health-conscious Los Angeles will become Vivo Life's west coast distribution centre.
In 2021, Vivo Life expects to grow its US orders nearly threefold from the thousands of monthly shipments currently being delivered before leveraging SEKO's global network to meet demand for its natural supplements in other prime destinations.

For Vivo Life co- founder Salvatore Notaro, the collaboration with SEKO serves the company's immediate and long-term goals, and provides the logistics expertise, technology, reach and agility necessary to support Vivo Life's sustainable business model. Having initially gone down the conventional express carrier route, Vivo soon realised the lack of a cultural fit and an inability to satisfy its key requirements for customised boxing and sustainability. Working with SEKO, he says, feels more like a 'collaborative partnership'.

SEKO now manages Vivo Life's USA fulfilment of e-commerce orders and final mile distribution from the British company's dual distribution centres, which have been chosen to help reduce transit and shipping times to the end customer and lower Vivo's carbon footprint. SEKO has also introduced added value sustainable boxing as well as eco-friendly materials for handwritten notes in every order to support Vivo's commitment to deliver customers a personalised retail experience to their homes.

"As a business, we want to keep everything as real and relatable as possible for our customers so entering into the right partnerships is important to us. We're not logistics experts and don't want to be but the challenge as a fast-growing company was to find a partner that could see the bigger picture of what we are trying to do and believes we will get there. We have great confidence in SEKO and in the way they run operationally as a team, project manage and analyse data. Their people are empowered to make decisions and have accommodated all our needs. We are extremely happy with the results so far," Salvatore Notaro added.
As well as eco-packaging, SEKO has also enabled Vivo Life to measure the carbon footprint of its supply chain to offset its impact. In support of this initiative, the company has already planted over 255,961 trees for the purpose of reforestation and agroforestry. It is now promising to plant a tree for every order placed through its website.

Salvatore Notaro said: "Even though our focus at the start of this partnership was on improving our customer experience and reducing our impact on the planet, the way the plan has come together has actually produced cost savings too. That's another thing we appreciate about SEKO. We're probably a smaller scale customer for them but they really took the time to listen and understand our business and, in the end, both sides wanted the partnership to happen."

"Our message to growing companies like Vivo Life is that SEKO is small enough to care and big enough to scale. That means being agile to meet their specific requirements but also giving them quick 'plug and play' access to our global network and technology when they're ready to go into new markets. The refreshing thing about working with Vivo is that they are not all about cost. When they told us they wanted to fulfil orders through dual DCs in the US to reduce their carbon footprint, normally our first reaction would have been that it didn't make financial sense. However, we fully understand their sustainability ethos and we actively support it," stated Daniel Mirabitur, Sales Director of SEKO Logistics.
Share this SEKO news article