SEKO's vision is to be the global leader of Environmental, Social, & Governance in the logistics industry.
Our mission is to provide exemplary client service and best-in-class technology solutions, which are driven by SEKO's strong commitment to sustainability, to our transportation and logistics clients worldwide.
As a global logistics business, we are dedicated to leveraging our assets, networking capabilities, data and partnerships to achieve our environmental, social and governance responsibilities.
TOPIC

OBJECTIVE

NEXT STEPS

Community

SEKO will invest 2% of pre-tax profits OR $5M annually into local communities and charitable initiatives from 2025 onwards.  Donations will be through value-in-kind services or cash donations.

Request data on annual support to communities
 (start with 2022)

Diversity & Inclusion

100% of SEKO-owned offices will have a diversity and inclusion goal by 2023 and SEKO agents by 2025

Identify regional diversity committee leads
Host informational session to explain goal
Request data from HR on current diversity profile
Establish schedule for diversity committees
Evaluate/report progress

Leadership & Governance

100% executives credentialed on inclusive
leadership by 2023

Evaluate inclusive programming options and the extent of  execs/management that will be required to be trained.
Conduct training sessions
Evaluate/report progress

Environment

Carbon neutral for all SEKO owned or controlled facilities and activities by 2050

Energy audit
Facilities
Ocean and air freight
Road freight
Supplier audit required

 

Environment

Subgoal 1:

Energy audit completed on all SEKO-owned/leased facilities by 2023; agents by 2025

Environment

Subgoal 2:

Carbon neutral SEKO-owned facilities and SEKO-owned last mile/white glove trucking by 2030; and agents by 2032

Environment

Subgoal 3:

Carbon neutral air and ocean freight by 2040

Environment

Subgoal 4:

Carbon neutral road linehaul and parcel final mile by 2050

Environment

100% SEKO-owned & leased facilities meet LEED certification (or equivalent) standards by 2040

Green audit (energy, water, stormwater, waste)
Install green technology as appropriate
   (solar, water reduction, etc)

Environment

Subgoal:
USA, UK and AU facilities by 2035
Other facilities by 2040

Green audit (energy, water, stormwater, waste)
Install green technology as appropriate
   (solar, water reduction, etc)

Environment

Subgoal:

90% electric material handling equipment at facilities by 2030

Survey current material handling equipment
Determine if leased or owned
Document lease expiration
Document applications where electric is not feasible (heavy lift)

Environment

Subgoal:

80% of SEKO business will be contracted to 3rd party carriers who have adopted sustainability goals by 2025

Carrier audit – who do we use, what do they have?
Provide guidance to carriers as required to bring them up to speed

Environment

100% employees trained on sustainability by 2025

Source or develop sustainability training materials
Tailor materials to meet regional application
Create tracking system for initial training, new hires, and annual reviews/measurement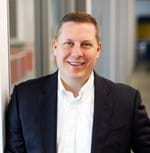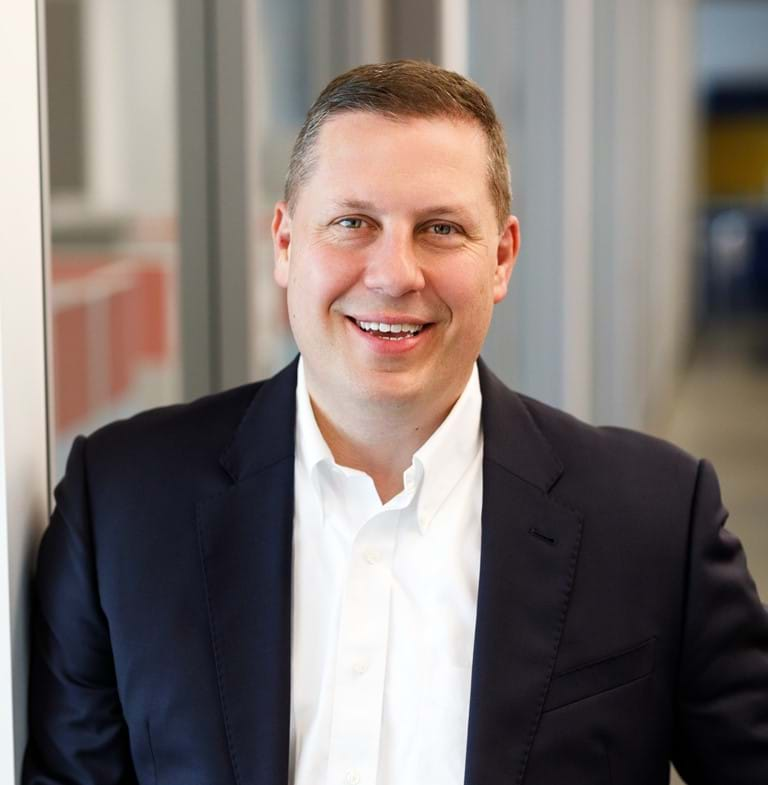 "Ethical conduct was the highest-rated indicator in the materiality assessment for both internal and external stakeholders, symbolizing our investment in integrity within the SEKO family as well as our longstanding reputation in the 3PL industry."
James Gagne, President & CEO In 2012 SEKO started a journey of seeing the world by Bike. Since 2012, the Ride25 Pioneers have raised almost US $1.3m to date for 1More Child, a charity in Uganda that takes children off the street and gives them all they need for a better start in life.
What we've done so far:
OUR JOURNEY
SEKO 360 CARBON CALCULATION
Power BI tool integrated to SEKO 360 provides a carbon calculation based on shipment route and volume.
C19 COALITION
SEKO is a new partner committed to help provide fight against COVID-19
BSR MEMBERSHIP
A non-profit organization that assists clients on their sustainable journey.
US EPA SMARTWAY CERTIFICATION
SmartWay Transportation Partnership approval. This provides an assess the environmental and energy efficiency of goods moving in supply chains.
PARTNERSHIP WITH BETTER PACKAGING
SEKO plans to use Better Packaging's range of products, such as comPOST pack courier satchels and garment bags, within their own eCommerce fulfillment operations.
Social responsibility
The world is grappling with an issue of enormous scale and human impact, and our hearts go out to all of those who have been affected. In this time of global crisis, our responsibility at SEKO is to focus on what is really important right now. Who can we help the most, in order to keep as many people as possible healthy and safe.
Reforestation to Recover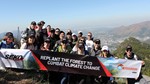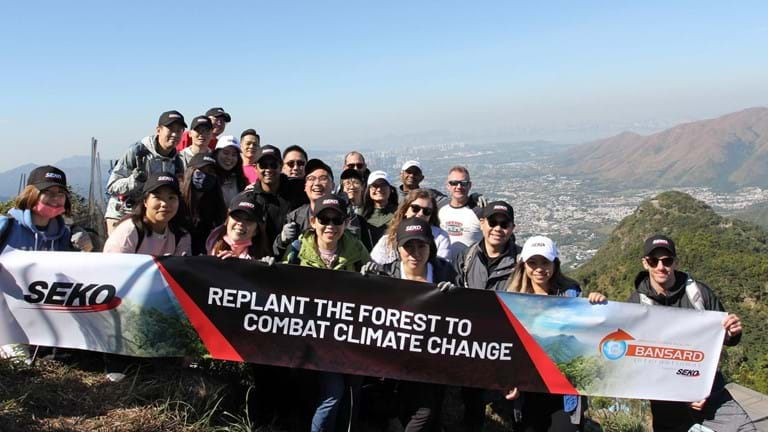 The Kadoorie Farm and Botanic Garden reforestation project aims to recover a diverse native forest at the northern slope of Tai Mo Shan by recreating an ecosystem that, as far as possible, approximates to natural forest, species composition and relative abundance are important considerations. SEKO Logistics and Bansard, worked hand-in-hand to plant a wide variety of native species at the site to contribute to the biodiversity of the forest, providing different habitats and foods for wildlife, in additional to regulating climate change.
$200K DONATION
SEKO donated $200,000 to procure PPE for frontline medical workers
SEKO launches SEKO Cares and donates $S200,000 of PPE.
1M MASKS DONATED TO CHILDREN
One million masks are donated to 5,427 childcare and youth programs throughout the US
UKRAINE RELIEF
Ongoing efforts to leverage our partnerships and expertise, to successfully create a bridge between the United States and Europe to fly urgent medical supplies into Ukraine.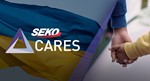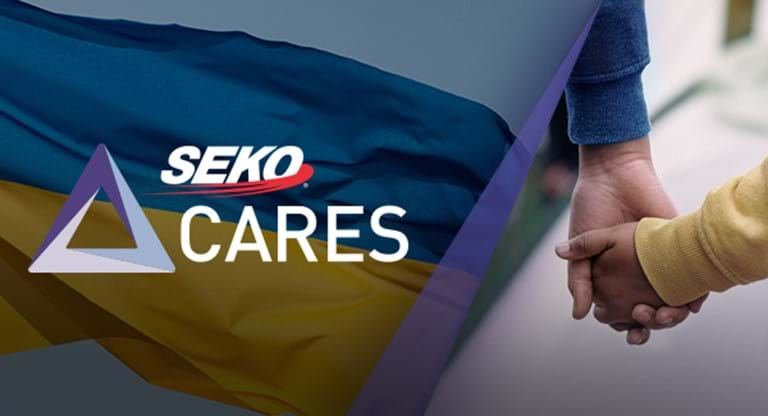 DIVERSITY
SEKO has contracted with Buyer Connected Inc (BCI) as part of our Diversity program. BCI is a certified Minority Business Enterprise (MBE) and African-American owned business.
Through partnerships BCI has formed through local municipalities and non-profit organizations, BCI recruits, trains and retains individuals who deserve an opportunity, and SEKO is currently hiring based on this talent base.