SEKO selects Hurricane as global cross-border data partner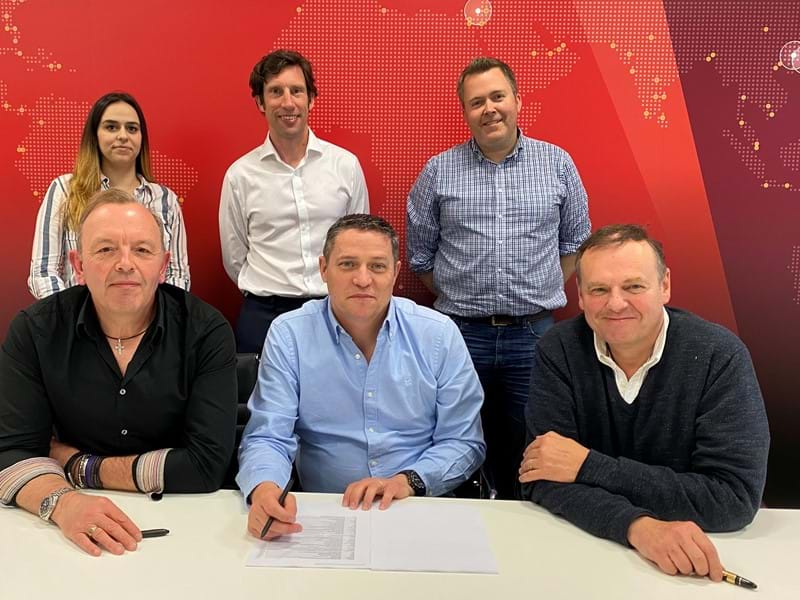 Two of the fastest growing cross-border eCommerce brands in the world have joined forces to help their customers achieve frictionless trade and manage critical events including the US STOP Act and the launch next month of the EU's Import One-Stop Shop (IOSS).
SEKO Logistics, the global freight forwarder, 3PL and supply chain management specialist with a growing focus on eCommerce solutions, has selected Hurricane Commerce as its global cross-border data partner.
Hurricane's technology will be available via SEKO's Omni-Parcel platform which provides brand owners, retailers and e-tailers with a global eCommerce solution.
The company's solutions will also be rolled out through SEKO's Transport Management System (TMS) and Warehouse Management System (WMS) portals.
SEKO has previously been using Hurricane's solutions for eCommerce customers in Australia and the United States.
David Emerson, Senior Vice-President eCommerce Solutions at SEKO Logistics, said: "We are delighted to have chosen Hurricane as our global partner for the provision of cross-border data. We pride ourselves on only working with the best-in-class and Hurricane's solutions are truly world-leading in the field of data provision.
"In today's global eCommerce, nothing moves without the right data.
"Increasing rules and regulations mean that shipments have to have accurate data sets otherwise they are going to run into severe problems.
"For SEKO, it is imperative that we keep our customers' goods moving and Hurricane is a key partner in enabling us to achieve this."
Martyn Noble, CEO of Hurricane Commerce, said: "SEKO sets the standard in cross-border eCommerce logistics and supply chain management and we are delighted to have signed this global partnership agreement.
"The fast-moving regulatory landscape means that complete and valid data is non-negotiable in international eCommerce. Events like Brexit, the US STOP Act and, from July 1, the EU VAT Package and the Import One-Stop Shop (IOSS) are having a massive impact on the requirements to succeed in cross-border eCommerce."
David Spottiswood, Co-Founder of Hurricane Commerce, said: "Failure to meet the mandatory requirement for high quality data including product descriptions, HS6 codes, 8- and 10- digit import and export codes and country of origin, is resulting in parcels increasingly being stopped by customs.
"This leads to huge additional logistical and cost challenges around returns, warehousing and transportation. But just as important is the long-term damage done to the brand reputation of retailers, marketplaces and their supply chain partners."
Hurricane's solutions include Aura, covering the critical cross-border areas of duty and tax calculation, prohibited and restricted goods screening and denied parties screening, and Zephyr, its blisteringly quick data bulk clearance data enhancement tool.
WANT TO KNOW MORE?
Everything we do is designed to make our clients' lives easier - helping them to develop and maintain excellent relationships with their own customers. Let us know what business challenges you are facing, and we'll see what we can do to help.