Apparel Fulfilment: The Benefits of Outsourcing to Third-Party Logistics (3PL)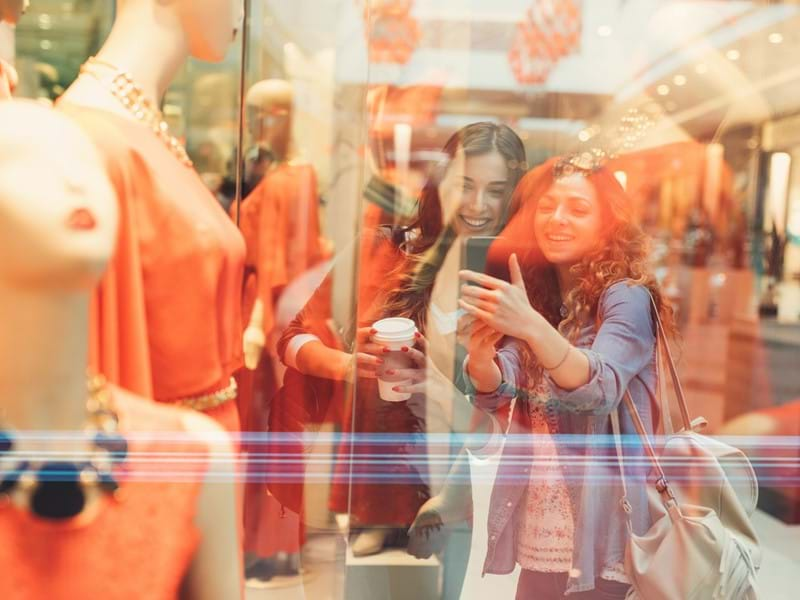 Operating an online clothing store can be highly profitable when selling direct-to-consumer. According to Statista, sales for apparel, accessories, and footwear will reach $1.06 trillion in 2023. To ensure you take advantage of this lucrative opportunity, your company needs to overcome the logistics challenges unique to the apparel industry.  
It may prove beneficial to outsource your apparel fulfilment to a 3PL with specialised global warehousing and distribution. Outsourcing your apparel logistics to a 3PL can enhance your fulfilment services, give your company access to advanced technology and increase flexibility in your supply chains. In this article, we'll explore the benefits of outsourcing apparel fulfilment in more detail and provide insights into how your company can succeed with a 3PL.
WHAT ARE THE BENEFITS OF OUTSOURCING APPAREL FULFILMENT?
Outsourcing apparel fulfilment to a logistics partner, commonly referred to as a third-party logistics (3PL) provider, has numerous advantages that enhance the overall performance of your direct-to-consumer apparel company. You'll be able to redirect valuable time toward focusing on your core business and pursuing growth opportunities while your 3PL partner handles order fulfilment and supply chain management.
The numerous benefits of outsourcing apparel fulfilment are rapidly becoming a popular choice for apparel companies of all sizes. Whether you're a small startup or a well-established apparel brand, outsourcing your logistics to a 3PL can help your business excel in this highly competitive industry. 
6 BENEFITS OF OUTSOURCING APPAREL FULFILMENT:
SCALABILITY
A 3PL provider can rapidly adapt its fulfilment operations to align with your company's changing needs. The ability to scale operations up or down gives your company increased flexibility in its supply chain.
STREAMLINED FULFILMENT SERVICES
A dedicated 3PL focused on apparel fulfilment often possesses more refined systems and processes. Consolidating picking, packing, and shipping within one supply chain network helps streamline your company's logistics. This allows your company to process orders faster and reduce shipping times.
EFFECTIVE INVENTORY MANAGEMENT
Maintaining accurate and up-to-date inventory records helps ensure that products are available when customers want to purchase them. This can also reduce the risk of overstocking inventory or running into out-of-stock events. When it comes to managing your inventory, a 3PL can literally take the load off your shoulders.
QUALITY CUSTOMER EXPERIENCE
In the digital age, the customer is in the driver's seat. They demand a seamless customer experience, or they will jump ship and choose your competitor. With a 3PL managing your apparel supply chains, you minimise the risk of delays, inaccurate orders, or cumbersome returns. A happy customer is a repeat customer.
CONCENTRATE ON CORE OPERATIONS
Outsourcing fulfilment frees up your time and resources. This allows your company to concentrate on its core business activities like product design and marketing while your 3PL partner manages your apparel supply chains.
ACCESS TO ADVANCED LOGISTICS TECHNOLOGY
A logistics partner usually possesses access to modern logistics technology and systems. Utilising technology such as automated order management systems, real-time inventory tracking, and shipping software can help improve the efficiency and accuracy of your logistics operations. For example, MySEKO provides real-time inventory tracking and automated order fulfilment processes that can enhance the efficiency and precision of your operations. 
SEKO has developed three in-house technologies for demand chain management, warehouse management, and inventory management: MySEKO, SEKO 360, and SEKO IMS. These key platforms integrate with some of the most popular ecommerce technologies and enterprise resource planning (ERP) systems on the market.
Ecommerce Platforms:
Amazon SQS
Demandware
Magento
Shopify
ERP Systems:
Microsoft Dynamics CRM
Microsoft Dynamics Nav
SAP
com
Salesforce Commerce Cloud
WHAT ARE THE BEST PRACTICES FOR APPAREL LOGISTICS?
Adopting best practices in apparel logistics is crucial for brand success. Careful planning and investment are necessary for successful implementation. Companies that invest in these practices often experience improvements in their supply chain, higher accuracy in order processing, and better brand loyalty. The benefits of investing in these practices far outweigh the costs if your company seeks to grow revenue and remain competitive.
THE 6 BEST PRACTICES FOR APPAREL LOGISTICS:
3PL PARTNER SELECTION
Choosing the right 3PL provider can significantly impact the success of your company's logistics operations. Look for a 3PL with experience in the apparel industry, a proven track record of success, and the latest logistics technology and systems.
For example, SEKO has 150 offices in more than 60 countries with 6million square feet of warehouse space. SEKO offers a wide range of apparel logistics solutions for some of the leading brands in the world. Itsvast supply chain network gives you access to new customers and end-to-end logistics to meet global demand.
RELIABLE CUSTOMER COMMUNICATION 
Maintaining open communication with customers about delivery schedules, shipment updates, and potential challenges is crucial for building trust and customer loyalty. Keeping customers informed about shipment status helps manage their expectations and build confidence in your company's ability to deliver on time and in good condition. 
Effective communication can also help resolve any issues that may arise during the shipping process and prevent potential delays. With consistent customer communication, your company can enhance its reputation, build strong relationships and drive repeat business.
ACCURATE ORDER FULFILMENT SERVICES
Accurate order fulfilment is crucial for your apparel brand. Even minor inaccuracies can result in financial losses and drive customers toward competitors. Processing orders with precision and accuracy reduces the number of returns and provides your customers with a better experience.
EFFICIENT REVERSE LOGISTICS & RETURNS MANAGEMENT
Ecommerce apparel companies have one of the highest return rates. A McKinsey Returns Management Survey conducted before the COVID-19 pandemic noted a 25% return rate for apparel on ecommerce channels, compared to 20% overall.
These statistics indicate that your apparel company needs a simple and flexible returns policy. It also bears in mind that the faster resalable products are put back on the shelves, the faster you can resell them. SEKO provides first-class reverse logistics to process returns or exchanges efficiently. This solution reduces the chance of a customer having a negative experience and switching to a competitor.
NEXT-DAY & TWO-DAY DELIVERY
Quick delivery speed is often a determining factor for customers when ordering from an apparel brand. To meet the growing demand for prompt delivery, offering fast delivery options helps your company give customers an "in-store experience" when they order online. It's also important to mention that the quicker your customer gets their order, the more likely they are to shop again.
APPAREL LOGISTICS OPTIMISATION
Regularly reviewing and evaluating your company's apparel logistics operations is critical for identifying areas for improvement and ensuring ongoing success. A systematic and proactive approach to evaluating your operations helps you identify inefficiencies, optimise processes and enhance their overall performance. 
Regular reviews also provide opportunities to incorporate new technologies and cutting-edge strategies to drive continuous improvement. Staying agile and adapting to change is vital to success when it comes to apparel logistics.
HOW CAN SUPPLY CHAIN MANAGEMENT IMPROVE MY APPAREL BUSINESS?
Efficient supply chain management can significantly benefit an apparel company with streamlined and optimised processes. With the help of a 3PL, your company can maintain optimal inventory levels with accurate order management to avoid overstocking or out-of-stock situations. Additionally, a well-managed supply chain enables on-time delivery of products, leading to happy customers and improved brand loyalty.
A flexible and responsive supply chain can also respond quickly to changes in demand, allowing a company to capitalise on new opportunities. Strong relationships with suppliers can lead to better pricing, quality, and delivery times for products, while effective risk management can mitigate the impact of potential disruptions. Clear visibility into supply chain operations provides the ability to make better-informed decisions and identify areas for improvement.
In addition to these benefits, a sustainable supply chain can help reduce waste and improve the environmental impact of a company's operations. This can enhance your company's reputation and increase trust among your customer base. SEKO can help your apparel brand implement these efficient supply chain management practices with our expertise in logistics and access to advanced technology. With SEKO as your 3PL, your apparel brand can stay competitive and adaptive to changes in the evolving marketplace.
WHAT ARE THE BEST INVENTORY MANAGEMENT TECHNIQUES FOR APPAREL COMPANIES?
Inventory management affects your company's capacity to fulfil customer orders and satisfy demand. With effective inventory management techniques, your company can handle larger order volumes to stimulate growth. These techniques may include implementing an inventory control system, incorporating data analytics to inform decision-making, and using various strategies to minimise waste. 
THE 4 BEST INVENTORY MANAGEMENT TECHNIQUES:
JUST-IN-TIME (JIT) INVENTORY
JIT inventory management involves ordering products just in time to meet customer demand. This technique can decrease the amount of stored inventory and reduces the risk of overstocking or running out of stock.
CYCLE COUNTING
Cycle counting is a method of regularly counting a small portion of inventory rather than counting all inventory at once. This helps your company maintain accurate inventory records and detect any discrepancies.
SAFETY STOCK
Maintaining a safety stock of apparel products can help ensure availability in case of supply chain disruptions or unexpected changes in demand.
RFID TECHNOLOGY
Use RFID (Radio-Frequency Identification) technology to track inventory automatically in real-time, reducing the risk of errors and improving order accuracy.
PARTNER WITH SEKO FOR SUPPLY CHAIN OPTIMISATION & STREAMLINED APPAREL LOGISTICS
The challenges of managing global supply chains and the constantly evolving demands of customers make it difficult to design an end-to-end logistics strategy. The future growth of the apparel industry looks bright, but companies must embrace change and innovation to succeed. 
With the right logistics partner, your apparel company can enjoy improved efficiency across your operations and gain a competitive edge. SEKO can help your apparel company capitalise on advancements in technology, optimise your entire logistics strategy and provide your customers with an unrivalled experience.
The Key Benefits of Partnering With SEKO:
Provide more options and transparency at checkout
Quote delivery dates, not transit time
Offer a wide range of delivery options
Communicate with customers via preferred methods, including SMS for larger purchases
Provide easy and frictionless returns processes
Make customer feedback the centre of your processes
To get started, reach out to us today and learn how outsourcing your apparel fulfilment can help your company soar above the competition.
WANT TO KNOW MORE?
Everything we do is designed to make our clients' lives easier - helping them to develop and maintain excellent relationships with their own customers. Let us know what business challenges you are facing, and we'll see what we can do to help.