Congestion, Capacity & Chinese New Year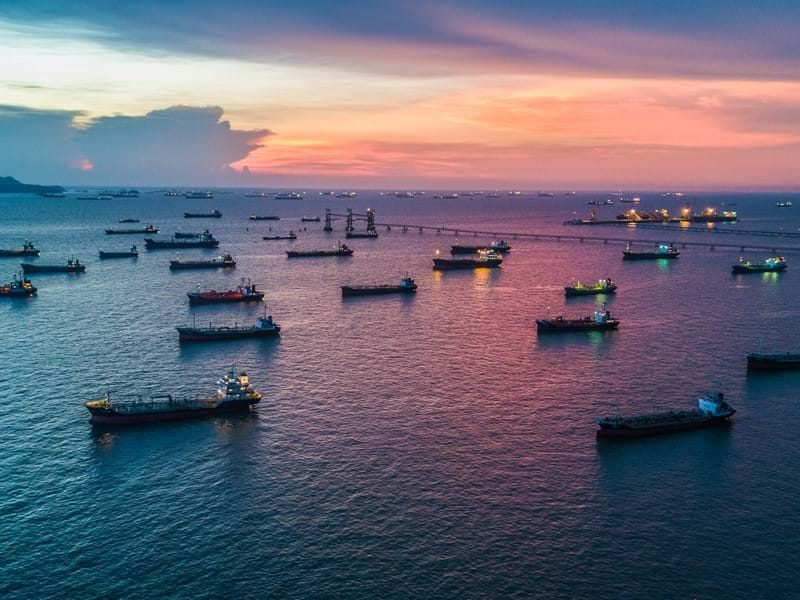 The challenges for global supply chains and logistics providers have been in sharp focus throughout the COVID-19 pandemic and, according to the experts at SEKO Logistics, these challenges are not going away any time soon.
Soaring rates for both ocean and air freight, combined with restricted capacity, a recent COVID outbreak at the Port of Los Angeles, Brexit, and Chinese New Year mean conditions will likely get worse before they get better. In fact, SEKO's Chief Growth Officer, Brian Bourke, recently suggested that we could be in for a 'perpetual peak season' through 2021.
However, there are ways to mitigate the impact, and we've collected some key points for business leaders and logistics managers to take into account.
Shift from Ocean to Air Freight
From an enormous surge in ecommerce shipping to PPE and vaccination distribution, relentless demand has been a hallmark of logistics trends over the past year and there is no indication of this abating.
The impact of capacity and congestion challenges is currently being seen offshore in a number of locations, such as at the Port of Los Angeles and Long Beach. Up to 35 ships at a time have been anchored offshore in recent weeks, with a spike in COVID cases among workers slowing container handling.
For shippers experiencing a backlog of orders and critical deadlines, Air Freight is now the only secure mode of international shipping. Of course, with capacity remaining low, air freight prices are high, but it remains the safest option through the Chinese New Year and beyond as global equipment repositioning takes effect.
Regarding Ocean Freight, Bourke commented: "For the past weeks, we have been advising clients that if you have containers from Asia, make bold decisions now. If you see a good deal for expedited ocean that is three times what you'd normally pay, book it. It'll be the only container that will move and it's still cheaper than air.
"Regular service ocean freight and regular rates have essentially disappeared and are no longer available or reliable. There is still an element of risk with even premium ocean services, but they are the only option if air freight is not realistic", Bourke added.
No slack season, minimal let-up through Chinese New Year
As Bourke recently told Air Cargo News: "There will be no slack season this year. The odds of there being a slack season in ocean shipping this year is getting lower by the day."
Usually, the industry can expect a post-December lull after the holiday rush has been fulfilled, followed by another period of reduced demand through Chinese New Year as workers travel inland to celebrate with families. But, as we know, current circumstances are anything but usual.
With China's increased travel restrictions in place to avoid any possible COVID spikes, many manufacturers will continue production through the holiday to catch up on their backlog of orders. However, this unprecedented move is, in turn, causing warehouse storage issues and its own backlog. It is also not allowing for carriers to re-position in Asia and make headway through the initial backlog.
As SEKO's Vice President of Global Carrier Management and Ocean Strategy, Akhil Nair, recently informed Freight Waves: "It's the first time in my career that I've seen almost every trade area in a peak. Latin America, Africa, the Middle East and India – everyone is peaking at the same time, so no carrier's equipment ratio is going to be okay and cover this type of continual peak."
He added: "We expect that the recovery post Chinese New Year won't be a recovery but a continued elongation of the current situation."
SEKO's response
While the disruption is set to continue for some time, we continue to work tirelessly both internally and with our clients, to mitigate the impact.
The key to this is the accuracy of our forecasting, as Chris Capodanno, our Vice President of Product Development and Strategic Solutions states.
We are partnering with customers to implement continuous four to eight-week demand forecasts which incorporate new digital tools that assist in managing the entire booking process. We also continue to monitor suppliers' production schedules closely to help establish cargo-ready dates.
As a company, we continue to embrace VUCA – volatility, uncertainty, complexity, and ambiguity. These are all now the industry norms that we have to contend with on a daily basis, and we are doing everything possible to guide our clients through this.
Weathering this perfect storm for global supply chains is a continued challenge. We are here to support our clients and further advice can be found on our Knowledge Hub and COVID-19 advisory section.
WANT TO KNOW MORE?
Everything we do is designed to make our clients' lives easier - helping them to develop and maintain excellent relationships with their own customers. Let us know what business challenges you are facing, and we'll see what we can do to help.