SEKO Environmental Sustainability Program
We are committed to helping our clients 'go green' - with many already proving to be leaders in the field of environmental sustainability and eco-friendly supply chain management.  As an organisation, it's our responsibility to provide services which, directly or indirectly, encourage businesses to adopt an Environmental Sustainability Program - and in doing so, become the best version of themselves which they can possibly be.
To achieve this, we rely on our three-pillar approach - social sustainability, environmental sustainability, and economic sustainability - examining the efficiency of business processes and practises in terms of people, planet and profit. An integrated approach to goal setting for sustainable development will form the core of our program, which is expected to be rolled out in phases over the course of the next year. 
SEKO LOGISTICS PARTNER WITH SUSTAINABLE PACKAGING COMPANY, THE BETTER PACKAGING CO. 


Sustainability is now regarded as one of the prime components within future supply chain resilience programs. Buyers and sellers are trying to be more environmentally responsible, and the 'green' credentials of sellers are an increasingly important factor in online shoppers' buying decisions. This presents both a massive challenge and opportunity for a market shipping around 90 billion packages per year to satisfy the US$3.4 trillion of purchases by more than two billion digital buyers.
If you would like to read more about this initiative, please visit the News section over on our main Global website.
SEKO CARES

Our SEKO CARES initiative has been created to enable us to support not only our own staff, but also those essential frontline responders who make daily sacrifices to keep us safe. 
The world is grappling with an issue of enormous scale and human impact, and our hearts go out to all of those who have been affected. In this time of global crisis, our responsibility at SEKO is to focus on what is really important right now. Who can we help the most, in order to keep as many people as possible healthy and safe?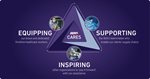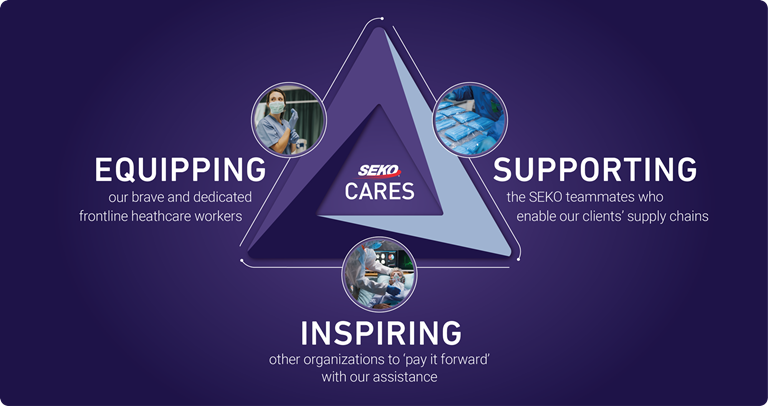 C02 Reporting
With the help of our SEKO360 technology, we can conduct carbon footprint reports on behalf of our clients - enabling them to assess their environmental sustainability and set targets for a greener future.