Scale Your Business With The Help of A Freight Forwarding Company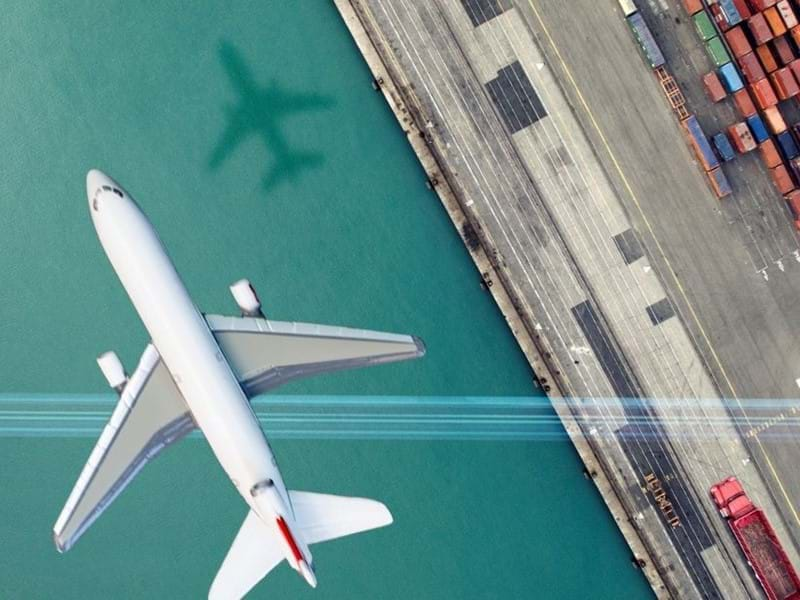 WHAT IS A FREIGHT FORWARDING COMPANY?
Freight forwarding companies serve as intermediaries between shippers and other logistics service providers, namely transportation companies. Essentially, a freight forwarding partner coordinates shipments on behalf of the company that has hired them with a focus on international shipments.
A freight forwarder commonly manages the movement of goods from the point of origin to the point of import. The forwarder may use ocean, air, ground transport methods like rail or truck, or any combination of those methods to get freight to its destination on time.
Freight forwarders also manage the documentation that comes along with shipping internationally, as well, though preparation of these documents may come at an extra fee. Documentation may include items like invoices, export declarations, bill of lading, and other documents required by the carrier or by law in the country of origin, destination, or any stops in between.
WHEN CAN A FREIGHT FORWARDING PARTNER HELP YOUR BUSINESS?
International shipping can be complicated! Shipments must adhere to laws and regulations in multiple countries, and not adhering to those laws and regulations can land a shipper in big trouble. Freight forwarders aren't a must to move goods, but they're useful, particularly on international shipments that require a lot of complicated documentation.
A freight forwarder is a great option when a company lacks either the experience or inclination to manage international shipping in-house.
It's perfect in that scenario for three reasons:
First,

 

freight forwarding

 

tends to be cost-effective.

 Because freight forwarders have built up global transportation networks and ship a large volume of freight, they're able to use their power of scale and relationship-based negotiation to reduce shipping costs.

Second, it's easy.

 Using a freight forwarder is significantly less difficult than managing exports yourself. It's simple and it streamlines the export process.

Third, a reliable freight forwarder is good at what they do.

 They often find ways to meet deadlines, budgets, and customer needs by combining multiple transport methods, getting the shipment to port without legal hassles for the shipper.
WHAT'S THE DIFFERENCE BETWEEN A 3PL AND A FREIGHT FORWARDER?
The distinction between 3PLs and freight forwarding companies can be murky. Both types of companies commonly offer some of the same types of services, though not always. Many 3PLs offer freight forwarding services, and many freight forwarding companies meet the most basic definition of a 3PL in that a 3PL is a company that provides logistics services to other companies.
3PLs, or third-party logistics providers, differ from freight forwarders in that they offer additional services on top of the transportation of goods. A 3PL might offer warehousing, order fulfillment, inventory management, reverse logistics, domestic transportation including transportation from ports to warehouses, and other logistics services, sometimes serving as a full-service logistics provider and managing all their customers' logistics needs.
3PLs also offer piecemeal services to help companies fill the gaps in their own logistics operations. For instance, a third-party logistics provider might manage excess inventory, offer full-service warehousing to support expansion to a new location, or tender a higher-than-usual volume of shipments during peak season.
Freight forwarding companies tend to focus on the physical movement of goods on the export side, including the logistics involved in facilitating that movement. Because the freight forwarder's milieu is export, they generally handle international shipments only and don't move goods domestically.
WHEN IS WORKING WITH A 3PL A SMARTER SOLUTION THAN A FREIGHT FORWARDING COMPANY?
For a lot of companies, outsourcing logistics services just makes sense. Outsourcing allows you to scale your business, facilitating growth without bulking up assets or staffing. A 3PL is a great option for companies that need more services than basic freight forwarding.
Here are some other scenarios where a 3PL may be a smarter solution than a freight forwarder.
If scaling your business is the goal, a 3PL is likely a smarter solution since third-party logistics companies offer more comprehensive logistics services and can help scale logistics operations up or down quickly.
A 3PL might work better for a company that needs to move goods away from the immediate vicinity of their port of entry, but that lacks either the asset fleet or an extensive transportation network to facilitate it.
Companies that could use help with supply chain management might turn to a 3PL rather than a freight forwarder. 3PLs are oftentimes better equipped to look at the big picture and help their customers plan accordingly.
A 3PL CAN MAKE MANAGING YOUR LOGISTICS OPERATIONS EASY
A 3PL can assist across logistics operations by offering many services, including but not limited to:
Freight forwarding

Transportation

Warehousing

Inventory management

Reverse logistics
This versatility means that, by working with a 3PL partner, logistics operations can be streamlined or outsourced altogether, allowing companies to put their passion, energy, and investments into their core business, minus the headaches that accompany adding supply chain management on top of other business operations.
SEKO LOGISTICS CAN HELP SCALE YOUR BUSINESS TODAY
3PLs like SEKO Logistics can help your company thrive and grow, even if your business has specific needs. For example, SEKO helped Peli BioThermal, a company that provides temperature-controlled and thermally protected packaging for the life sciences industry, expand operations to Dublin. 
A foundational element of SEKO service is our ability to get it there and get it done for you with no nonsense. Reach out to the SEKO team to learn how we can help you scale your business reliably and quickly.
WANT TO KNOW MORE?
Everything we do is designed to make our clients' lives easier - helping them to develop and maintain excellent relationships with their own customers. Let us know what business challenges you are facing, and we'll see what we can do to help.