SEKO Logistics and Reconomx launch recommerce solution to cut retailers' carbon footprints and drive down $100 billion of annual cross-border return costs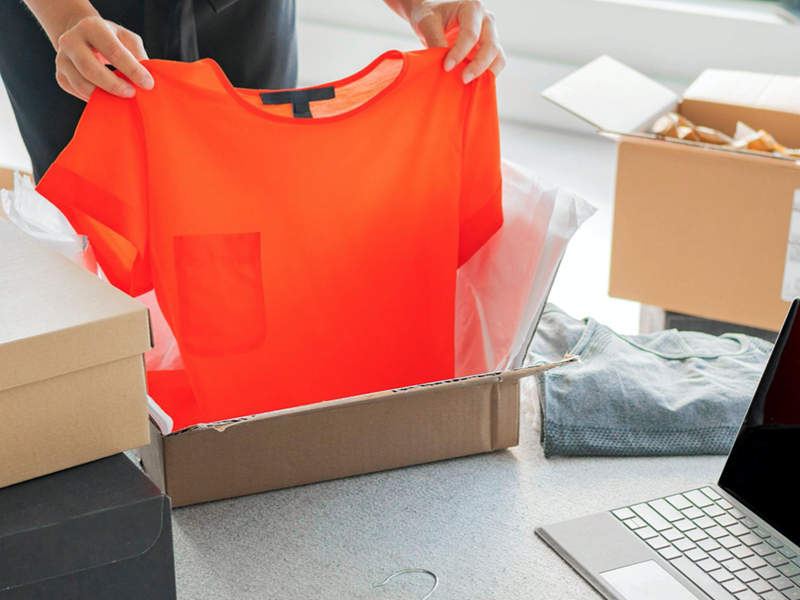 SEKO Logistics is building on a record year of international ecommerce shipment volumes by becoming the launch partner of recommerce specialist Reconomx to help retail brands reduce their carbon footprints, understand the true cost of returns, and provide new in-country resale channels to bring down the estimated $100 billion a year cost of cross-border returns.
Currently, cross-border sellers see a return rate of up to 30% on all online purchases, resulting in substantial costs, logistics and sustainability challenges. Reconomx, however, transforms the returns process using advanced technology to help brands better understand the potential in-country and in-region resale channels.
"Recommerce is growing 21x faster than traditional retail, showing a clear demand for these types of products. And, by negating the need to ship returns back to base, it makes perfect sense for global brands with a 'net zero' retail agenda. Recommerce has the potential to drive a 30% revenue recovery by significantly reducing international freight charges, cutting cycle and storage times - often by weeks - and lowering C0₂ emissions. Just as importantly, we give sellers more control to re-sell the in-country returns through the most suitable, profitable, and brand appropriate secondary market channels. It's also clear that an increasing number of consumers are changing their buying habits to use these channels. Ultimately, we think a combination of legislation and pressure from consumers will force retailers to change the way they currently handle returns, but we can help them to get ahead of the game," said Ben Whitaker, Reconomx CEO.
For clients using the SEKO and Reconomx solution, the so-called 'point of no return' can be a quick and easy process:
Retailers

supply product data files, define their recommerce priorities, confirm RMA (return merchandise authorization) information and advise customers of the return DC's location;

Reconomx

develops product/brand grading plans and provides access to local resale channels, reporting, finance, administration and management services;

SEKO

receives returns at the designated DC, scans for consumer credit notification, grades products using the Reconomx software and is ultimately responsible for handling, storage, fulfillment and reporting.      
Partnering with SEKO gives Reconomx access to a global network of recommerce hubs and opens opportunities across multiple resale channels in prime cross-border retail markets such as Europe, North America, Australia and New Zealand. Enhanced Reconomx data intelligence helps brands understand the true cost of returns – including both depreciation and the cost of customer acquisition – as well as uncovering hidden risks and alternative resale opportunities.
"Retail brands are working hard to embrace consumers' sustainable mindsets and personal principles, and we anticipate a rapid acceleration of the 'no returns' principle over the next 3-5 years," adds David Emerson, Senior Vice President, SEKO Ecommerce. "Working with Reconomx means SEKO Logistics can begin these conversations with brands now and offer ready-to-go solutions for sellers ready to take this next step. Different companies will have different priorities, but whether it's revenue, CO₂ reduction, brand protection or data intelligence, we will cover all the bases.    
"The global pandemic has changed the way a lot of retailers think. If a retailer is shipping products from the UK, Netherlands or Germany to the US or Australia, for example, why would they continue to return products to Europe, knowing some or all could be resold locally into different channels? Retailers are looking for a better business model because stock is money and, as part of our total cross-border services, we will be a 'first mover' in providing recommerce solutions. Offering a standalone, traditional returns service just isn't going to be enough to satisfy retailers in the future."  
"With the awakening of consumer environmental consciousness, connecting to the circular economy is quickly becoming a core goal for retailers everywhere," Reconomx states. "As a result, retailers are being expected to implement process changes at every level possible and are expected to substantiate their environment credentials."
David Emerson commented: "We can combine the financial and sustainability case for retailers to start looking at recommerce. Together with Reconomx, we will be approaching clients and asking them 'what would you say if we told you you'd never have a product returned again?' and 'how would you like to make money on returns?' This is going to help us start a lot of new customer relationships."
Share this SEKO news article