In collaboration with Shopify Plus and Patchworks, SEKO Presents Go Global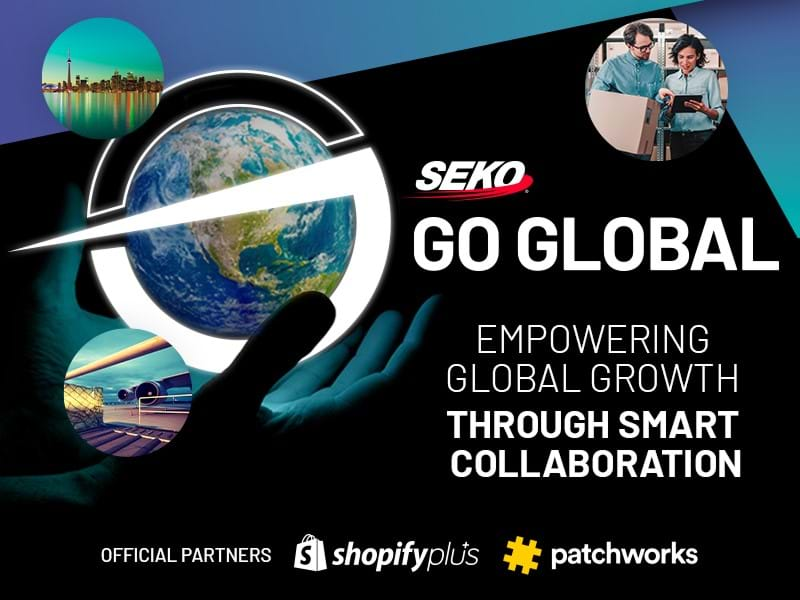 Looking to scale your business in 2021? Get advice from the industry experts at Go Global – the free virtual event for brands all over the world.
THURS, MAY 27  10.30am BST  |  11:00am EDT  |  2:00PM AEST
Join us as we unite with Global platforms Shopify Plus and Patchworks to discuss the ever-changing world of ecommerce - sharing our experienced panel's valuable insights on how to expand your business across borders, with bonus guidance from special guests, Vivo Life!
Learn from the success stories of other fast-growing businesses and what they've discovered along the way – including tips for how to navigate the post-Brexit landscape, predict the future of retail in the face of COVID-19, and ultimately expand your business worldwide. 

Meet the Panel
Adam Finan, Senior Merchant Success Manager at Shopify Plus
Brian Bourke, Global Chief Growth Officer at SEKO Logistics
David Emerson, Global Senior Vice President at SEKO Logistics
David Wiltshire, Founder of Patchworks
Salvatore Notaro, Managing Director, Vivo Life
To claim your free spot at our virtual Go Global event, head over to the registration page and fill in your details.
Share this SEKO news article