Rangers Football Club Partners with SEKO logistics to support commercial growth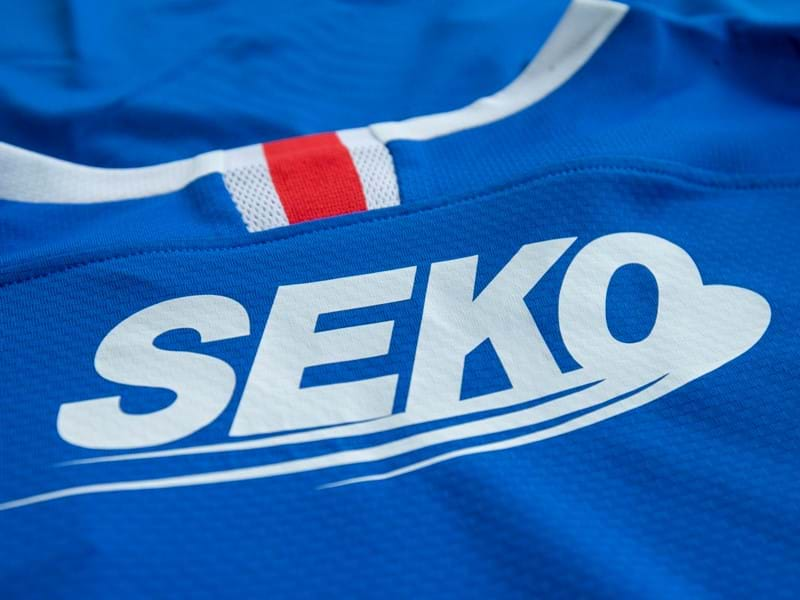 Rangers Football Club in the Scottish Premiership has chosen SEKO Logistics as its Official Logistics Partner to provide shipping and fulfilment of new kit orders by the club's global fanbase.   
Rangers is one of the biggest football club's in Europe and boasts over 130 supporters' clubs worldwide. The new partnership will see SEKO Logistics work closely with Rangers and the club's new Retail and Kit partner Castore to deliver Rangers' retail and merchandise products to supporters across the globe. 
In the first weekend of the 2020/21 Scottish football season alone, the team working in SEKO's distribution centre in Milton Keynes packed and shipped some 15,000 Rangers' shirts, including the personalisation of kits with players' names as part of SEKO's value added order fulfilment service. Under the agreement, SEKO's brand will be displayed throughout Rangers' iconic Ibrox Stadium and on the upper back of all first team playing kits throughout the new season.  
Rangers' Director of Commercial and Marketing, James Bisgrove, commented: "We're thrilled to welcome SEKO as our Official Logistics Partner and, in doing so, forming another valuable new commercial partnership and relationship for the club. SEKO, as a truly global organisation and leaders in their field, align perfectly with our international ambitions and join Rangers' partnership family at an exciting time in our history. SEKO will play an integral role in the distribution of Rangers' merchandise to supporters in all corners of the world and, together with Castore, we'll be working to ensure the global logistics operation for Rangers products is second to none." 
SEKO's global network of over 120 offices in 40 countries worldwide will support the growth of Rangers' brand and international fanbase. As well as fulfilling individual customer orders, SEKO is also providing direct-to-store deliveries to Rangers' two retail stories in Glasgow and to Castore shops in other parts of the UK.   
Ronnie Scobie, Commercial Director of SEKO Logistics, said: "SEKO Logistics are proud to be the Official Logistics Partner of Rangers Football Club. As a leading 3PL company, we will ensure our local and international knowledge, teamed with our wide-reaching network, supports the continued growth of Rangers' brand around the world. We have a sound understanding of the club's needs and ambitions, and we are excited to be part of the wider commercial partnership family to assist the club in achieving their goals on and off the pitch."
WANT TO KNOW MORE?
Everything we do is designed to make our clients' lives easier - helping them to develop and maintain excellent relationships with their own customers. Let us know what business challenges you are facing, and we'll see what we can do to help.