Transporting technology goods in style for Electronic Express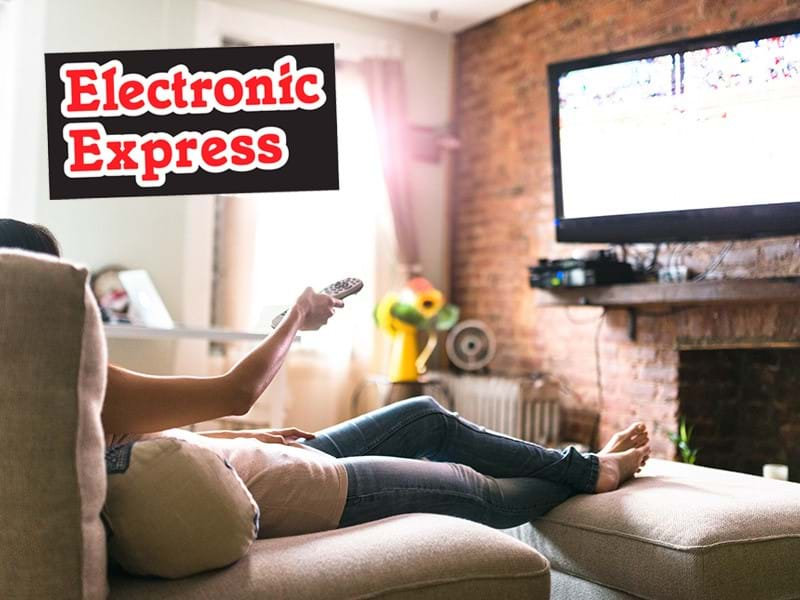 Excerpt from Inbound Logistics Article - by Merrill Douglas
The human touch, product education, smooth delivery, sturdy packaging, and good cup of coffee help retailers rate high with customers.
Speed is a given in retail these days. Consumers want their products right away (if not sooner), and leading retailers all seem to be trying to set fulfillment records. Whether they're shipping to customers at home, providing in-store pickup for online orders, or stocking physical shelves for in-person shopping, merchants can no longer rely on near-instant gratification to make them stand out from the crowd.
That's why many companies today use outstanding customer service to win attention, customer loyalty, five-star reviews, and more sales.
For some born-digital retailers, that might mean following the lead of Amazon, Zappos, and others into the brick-and-mortar realm to offer more personal service. As these e-commerce leaders show with their forays into in-person shopping, brick-and-mortar is not dead.
"Humans want connections, with people as well as with products and sensory experiences," says Alice Fournier, the Norwalk, Connecticut-based vice president of e-commerce and digital at London-based Kantar Consulting. Besides getting up close and personal, e-commerce merchants also open physical locations so they can provide in-store pickup, plus services aligned with their products.
Some retailers that operate traditional stores are adopting a similar model, opening brick-and-mortar locations devoted exclusively to service. Fournier points to Nordstrom's new Nordstrom Local outlets in California, which offer e-commerce pickup, returns, and exchanges, plus alterations, shoe repair, a chance to work with a stylist, and more—but carry no inventory.
Whether consumers come to a store to browse the merchandise, pick up the items they ordered online, or get expert advice on what to buy next, retailers that delight customers in brick-and-mortar stores excel in three areas: convenience, a great experience, and service. "Shoppers are looking to do as many of the things they need to do as possible in a given space," Fournier says. For example, many larger retailers now offer health and wellness services. A big box store might provide flu shots and eye care; a shoe store might serve hydration needs by handing out bottled water.
HANDLE WITH CARE
Despite the appeal of touching and trying, the success of e-commerce proves that plenty of customers will commit to products they have experienced only on a website. But when the product is a major item—say, a washing machine or a big-screen TV—e-commerce requires a leap of faith. That makes outstanding customer service all the more important.
Nashville-based Electronic Express sells a wide variety of consumer electronics, furniture, appliances, and other products through its 16 retail locations in Tennessee and Alabama. But in its e-commerce channel, the big sellers are TVs. A while ago, Electronic Express was having trouble shipping some of those TVs to customers.
"TVs are very fragile," says Gregory Rohan, director of marketplace sales and operations at Electronic Express. In the past, when the company sold TVs through its website, or through Amazon, eBay, and other marketplaces, 3 to 4 percent of them arrived with some kind of damage.
A damage claim is a customer service problem. "We have to apologize, tell customers that obviously we will take care of it and send a replacement TV," Rohan says. "But they will wait another seven or eight days to have another TV shipped."
Rohan attributed the damage to the use of traditional less-than-truckload (LTL) networks to ship the TVs. "The shipments would move from dock to dock," he says. "Every touch created a chance of something happening."
Not only did it cost money to resolve claims, but damaged products created a poor experience, and some customers mentioned the problem in online comments. The service issue also hurt relationships with some e-commerce marketplaces.
"E-commerce companies hold us to specific metrics so we can maintain our standard as a highly respected seller on their platforms," Rohan says. "The order defect rate (ODR) is one of those metrics."
In early 2018, Electronic Express started using a new solution to ship TVs. Called Airfreight + Final Mile, the solution from SEKO Logistics in Itasca, Illinois, combines air cargo transportation with ground delivery to get larger, bulkier items to customers in two or three days.
SEKO developed Airfreight + Final Mile largely to help e-commerce merchants deliver bulky items quickly, without opening numerous fulfillment centers. But the solution also addresses service issues that don't apply to small packages.
WHITE-GLOVE SERVICE
Bulky items require white-glove delivery, says Rick Lee, chief operating officer at SEKO. "It might involve the extra touch of a phone call or an electronic communication to confirm a timely appointment."
Electronic Express chose the SEKO service largely because it reduces the number of transfers a TV goes through on its journey from the distribution center (DC) in Nashville to the customer. Instead of moving through a network of LTL terminals, the TVs now travel from the DC to nearby Nashville International Airport, to an airport and SEKO hub in the customer's region, and then to the customer.
Besides using air transportation to simplify a large product's journey, SEKO limits damage by working with merchants on packaging. "We've reduced the number of claims being filed over the past three years by 50 percent," Lee says.
Electronic Express has reduced its own damage claims for TVs since it started using Airfreight + Final Mile, and that improvement translates into better online reviews, Rohan says. That's an important benefit for e-commerce sales.
"How do you satisfy a customer who wants to buy a 40-inch TV and is unsure about going online, versus buying it in a store?" Rohan asks. Online feedback plays a big role. "We want them to see nothing but positive experiences," he adds.
INSIGHT DELIVERED DIRECT TO YOUR INBOX



Share this SEKO news article