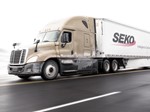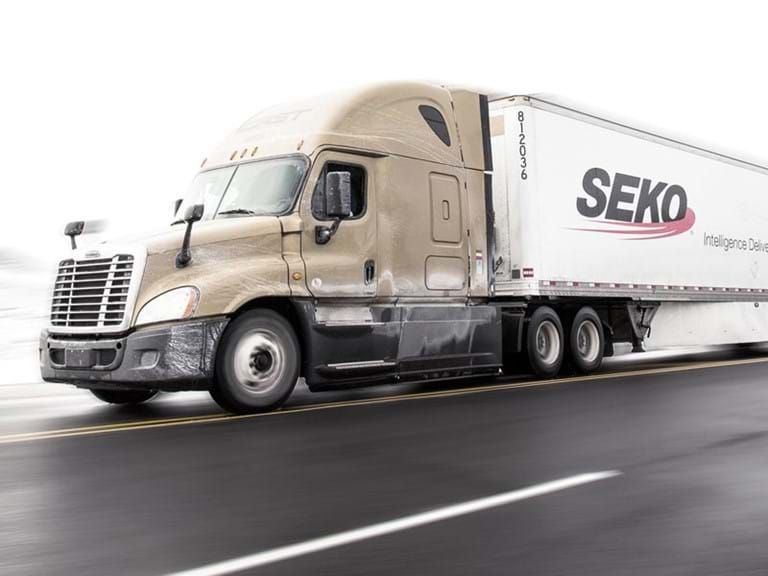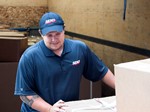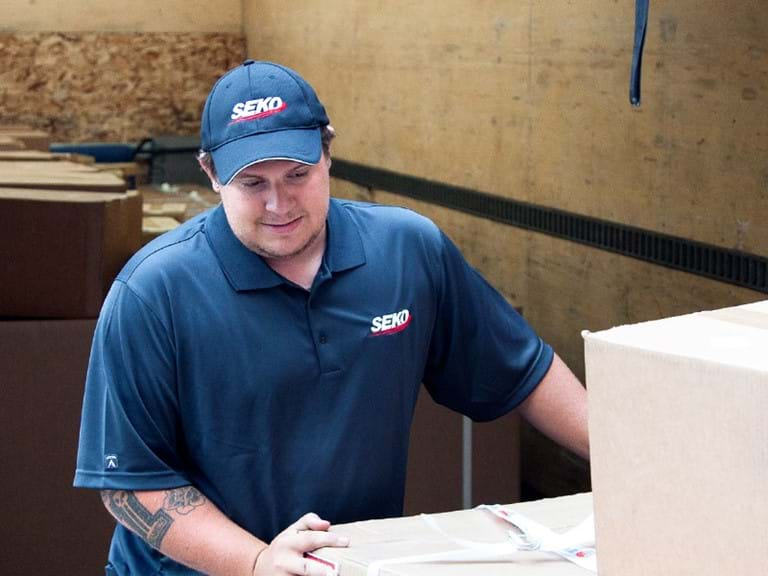 While SEKO continues to expand worldwide, we still excel at highly specialised domestic road freight services.


For store openings, displays, remodels, high value, regular product replenishment and more, SEKO provides time-definite and specialised services with our own SEKO branded trucks, vans and equipment. Whether the cargo is oversized or it needs to be delivered before the store or business opens, we can handle any type of special project for your retail expansion, trade show, event or other specialty cargo needs. 


Heavyweight Home Delivery
SEKO Home Delivery and Last Mile is your most reliable, most cost-effective option for final mile home delivery of big and bulky eCommerce, heavyweight, oversized and high value goods. Our final mile home delivery service features time definite appointments, online delivery scheduling and automated service messages, complete with additional services such as set up, debris removal and more. 


We Specialise in Special Handling
We offer all sorts of project cargo services, including flatbeds and oversized, and we deal in all manner of sizes and weights for specialised cargo. With cold chain logistics solutions for much loved point of sale brands like Dippin' Dots, replenishing stock and keeping health and safety a priority is possible.


Expedited Freight Hot Shots
When it absolutely needs to get there same day or next day, SEKO offers expedited freight and Hot Shot deliveries as a more economical option than domestic air freight. With 2 day shipping solutions from fulfilment warehouses and overnight domestic deliveries, SEKO has the international expedited freight logistics and infrastructure to meet your needs. Direct expedited cargo services are available for large and urgent shipments - contact us for an expedited quote.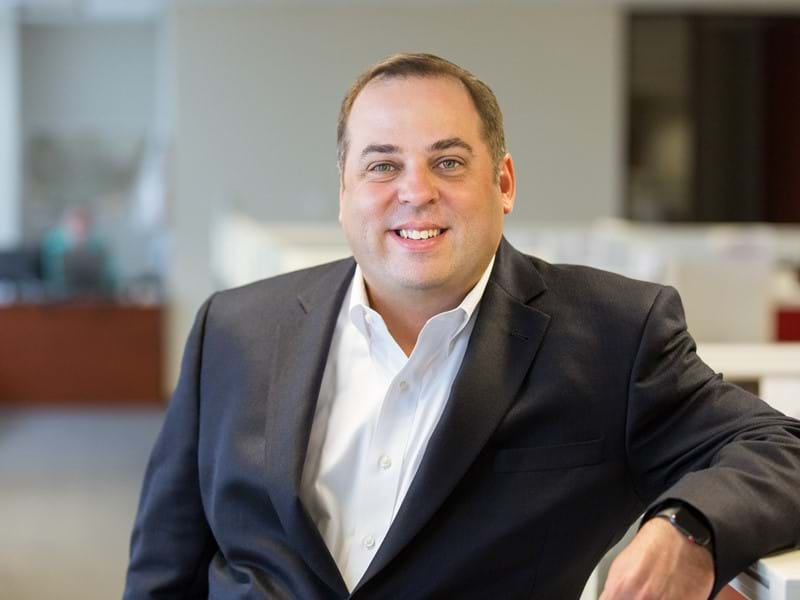 News
Ian Oliver joins SEKO as Vice President, Domestic Operations
New VP of Domestic Operations to lead SEKO's resilient linehaul and Home Delivery solutions, and Select Partner engagement in the US. 
"On the domestic side, those unique situations where we're going into a place and we find out that the delivery is going to be much more complicated – the solution becomes much easier working through SEKO. It's really helped us accelerate a lot of the things that we've been trying to do - and I can just see how SEKO can really be a partner in how we scale the business in the years to come."

Bob Miller

Logistics Manager, Tormach
Ground freight forwarding is a service that facilitates the transportation of goods and cargo over land.  It involves the coordination and management of shipments, ensuring that they are efficiently transported from one location to another using various ground transportation modes such as trucks, trains, or a combination of both.
The process of ground freight forwarding typically includes the following steps:
Pickup

Documentation 

Packaging and labelling 

Transportation 

Tracking 

Customs clearance 

Delivery
Ground freight forwarding offers several advantages that make it a preferred choice for transporting goods over land. Here are some of the key benefits:
Cost-effective

Accessibility 

Flexibility 

Reliable transit times

Reduced handling 

Environmentally friendly 

Less strict packaging requirements 

Regional expertise 

Tracking and visibility 

Door-to-door service
Overall, ground freight forwarding provides a reliable, accessible, and cost-effective solution for transporting goods overland, making it an essential component of the global supply chain and a preferred choice for many businesses.
Ground freight forwarding is suitable for a wide range of goods, and it is commonly used to transport various types of cargo. Some of the goods that are well-suited for ground transportation include:
Consumer Goods

Industrial Goods

Food Products 

Retail Products 

Pharmaceuticals and Healthcare Products 

Building Materials 

Hazardous Materials 

Consumer Goods 

Automotive Parts

Ecommerce Goods

High-Value Goods

Oversized or Heavy Cargo 
Choosing the right ground freight forwarder is a critical decision that can significantly impact the efficiency and reliability of your supply chain. Here are some key steps to help you choose the right ground freight forwarder for your shipping needs:
Define your requirements: Start by clearly defining your shipping requirements. Consider factors such as the type of goods you need to transport, the volume of shipments, the destinations you need to reach, and any special handling or packaging requirements.
Research and compare options: Look for ground freight forwarders that specialise in the type of cargo you want to ship and have experience in the regions you need to cover.
Check licenses and certifications: Ensure that the freight forwarder you are considering is properly licensed and certified to handle ground transportation.
Assess reliability and track record: Look for reviews and testimonials from previous clients to gauge the reliability and reputation of the freight forwarder.
Insurance coverage: Verify that the freight forwarder has appropriate cargo insurance coverage to protect your goods in case of any unforeseen events or accidents during transit.
Network and reach: Consider the ground freight forwarder's network and coverage. Ensure they have a well-established and reliable network of carriers, warehouses, and distribution centres that can efficiently handle your shipments. 
Technology and tracking capabilities: Inquire about their technological capabilities, such as real-time tracking, shipment visibility, and electronic documentation.
Customs expertise: If you have international shipments, ensure that the forwarder has a good understanding of customs regulations and documentation requirements to avoid potential delays or compliance issues.
Customer support: Assess their customer support capabilities. A responsive and knowledgeable customer support team can address your queries and concerns promptly, providing a smoother shipping experience.
Cost and pricing structure: Obtain detailed quotes from the shortlisted forwarders. Compare their pricing structures, taking into account the services offered, transit times, and any additional fees.
References: Don't hesitate to ask for references from the freight forwarder's existing clients. Contact those references to gain insights into their experiences with the forwarder's services. 
Ground freight forwarding involves several essential documents to facilitate the transportation of goods and comply with regulatory requirements. The specific documents required may vary based on the nature of the shipment and the countries involved, but here are some common documents often needed for ground freight forwarding:
Bill of Lading (B/L)

Commercial Invoice

Packing List 

Certificate of Origin 

Customs Declaration 

Export License (if applicable)

Import License (if applicable)

Insurance Certificate 

Dangerous Goods Declaration (if applicable)

Inland Bill of Lading 

Delivery Order

Waybill
It is crucial to work closely with your chosen ground freight forwarder to ensure that all the necessary documents are prepared accurately and submitted on time. Proper documentation helps expedite customs clearance, reduces the risk of delays, and ensures the smooth movement of goods throughout the transportation process. Additionally, different countries may have specific document requirements and regulations, so staying informed about these regulations is vital for successful ground freight forwarding.
Find out how SEKO can Transform Your Business
Everything we do is focused on making our customers' lives easier and helping them to develop and maintain excellent relationships with their own customers.
To find out more, fill in the form, email ukenquiries@sekologistics.com, or give us a call.