Formed in 1986 by Nicholas Wheeler, Charles Tyrwhitt endeavors to produce the finest menswear, with timeless style and no compromise on quality - alongside a commitment to customer service and ensuring their clothing is built to last. Since its beginnings, Charles Tyrwhitt has continued to grow, now with stores in key locations across the UK alongside 15 stores in the United States.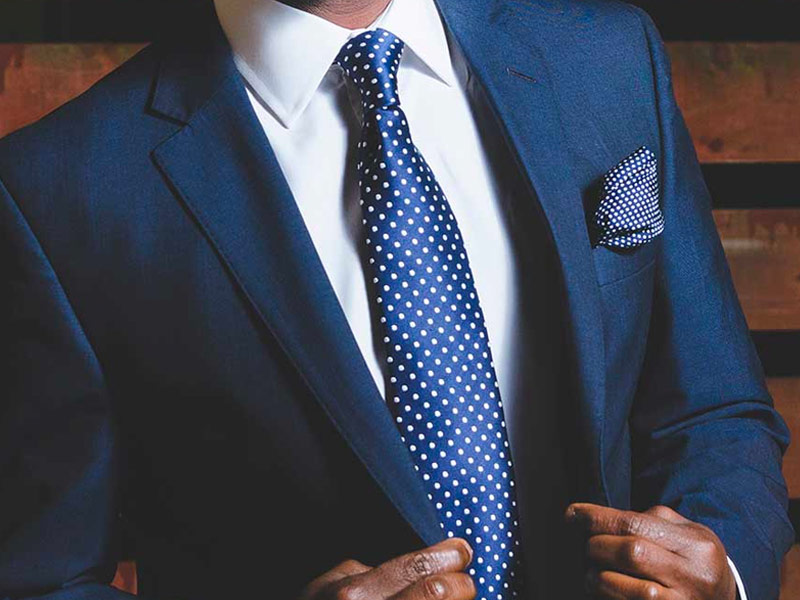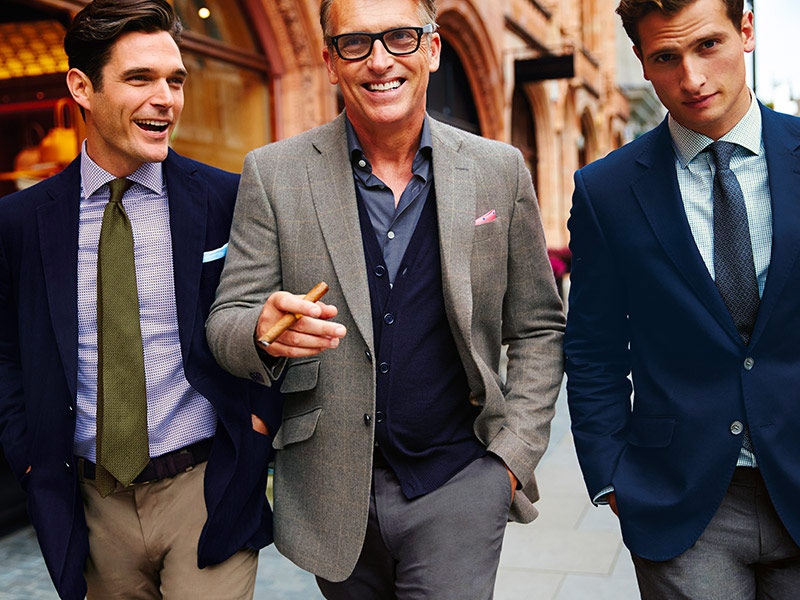 The Challenge
Back in 2012, Charles Tyrwhitt started a search for a supply chain partner who could work alongside their head office functions in providing an efficient global supply chain and international transportation operation. Without their own import/export department within the business, Charles Tyrwhitt required an outsourced solution to manage this element on their business.


The Solution
Within a short space of time, SEKO quickly established that Charles Tyrwhitt would benefit from an in-house expert working alongside the various Charles Tyrwhitt teams. This reduced the demand on the Buying & Merchandising functions, allowing them to spend more time on their core functions. To improve visibility within the supply chain, SEKO360 was implemented providing faster & easier shipment approval & enhanced reporting functionality.


Benefits of the SEKO solution
Operation & management of the CT distribution center in New Jersey to service 15 US stores on the East Coast
Global value added freight forwarding and consultancy, managing efficient air/ocean freight needs
Management of a customs bureau in Charles Tyrwhitt's UK distribution centre
Dedicated SEKO expertise based in house to manage weekly consolidation and create efficient shipping plans
Advanced technology, using SEKO360 for greater vessel visibility and faster, easier reporting


The Result
SEKO acts as an extension to Charles Tyrwhitt's supply chain, assisting & managing processes on their behalf. From an initial intake plan, all the way through to lead time & budget analysis, SEKO's in house expertise provides the support required - with the resource of the other SEKO teams behind them. Supporting Charles Tyrwhitt's international growth, SEKO also manages a fulfilment operation for US stores, providing daily replenishment deliveries direct to store and eCommerce returns management.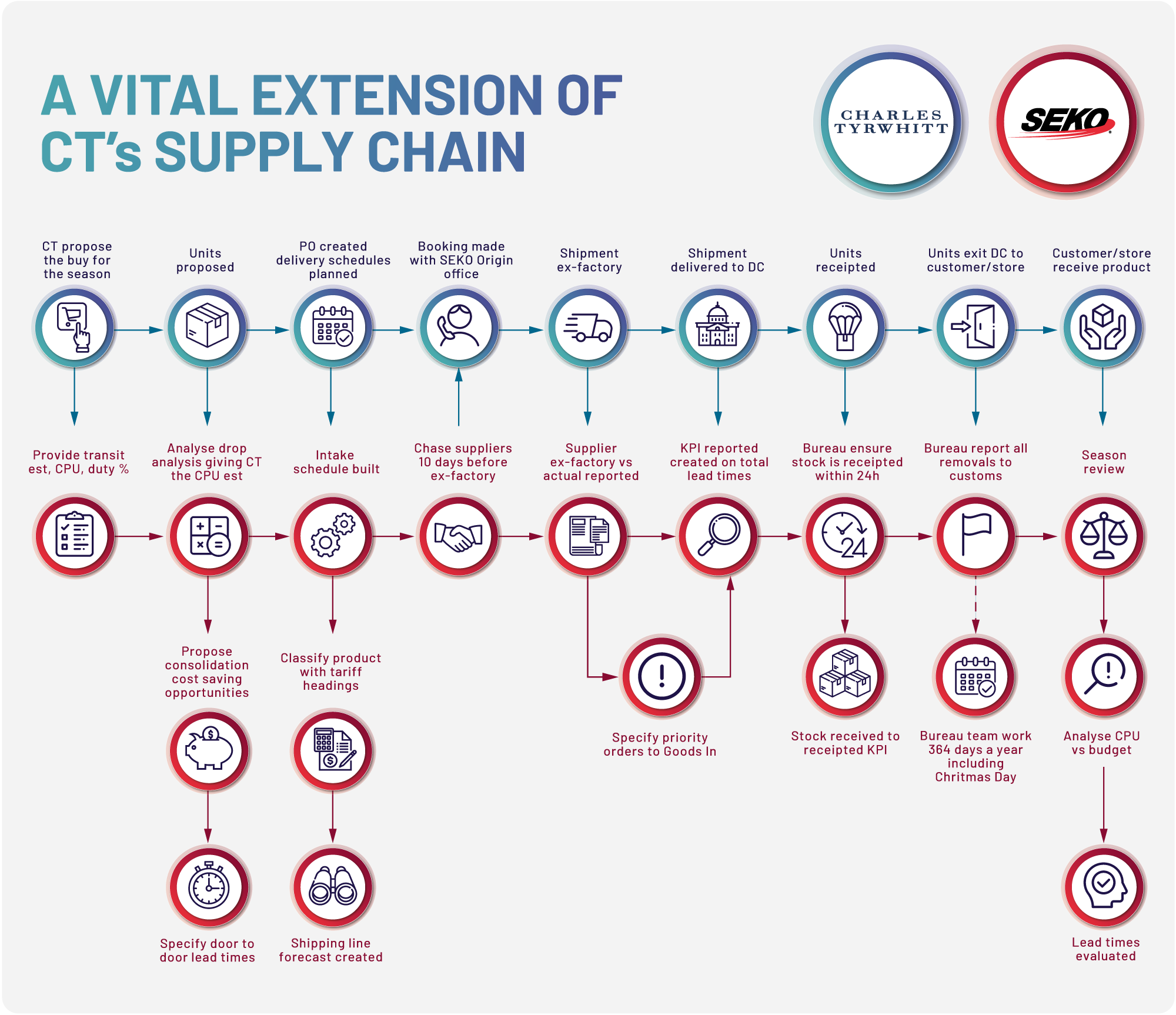 "SEKO are truly an extension of our business, working cross-functionally and collaboratively with a range of our head office & distribution centre staff. With SEKO having a full time employee dedicated in-house, it has provided readily available expert knowledge to help make the best decisions for our business."

Rebecca Howat

Chief Merchandise and Logistics Officer Charles Tyrwhitt
Share SEKO content on social
Find out how SEKO can Transform Your Business
Everything we do is focused on making our customers' lives easier and helping them to develop and maintain excellent relationships with their own customers.
To find out more, fill in the form, email hello@sekologistics.com, or give us a call.