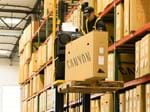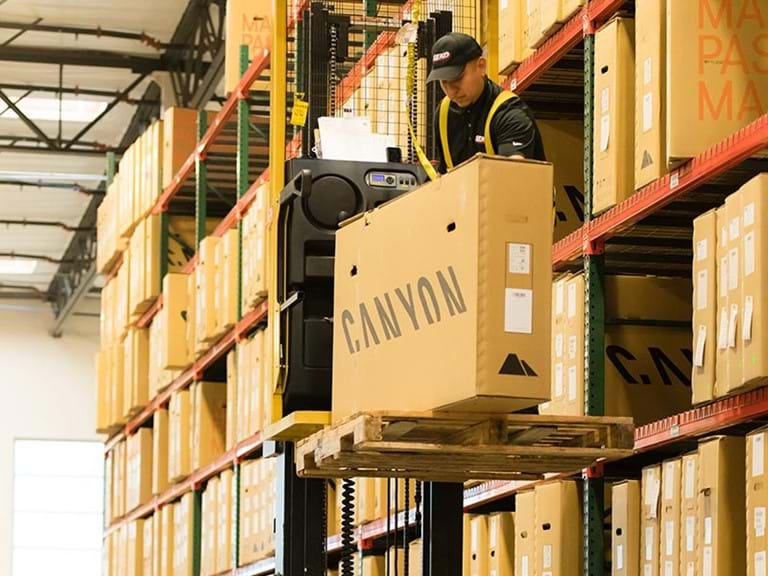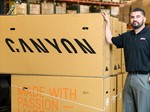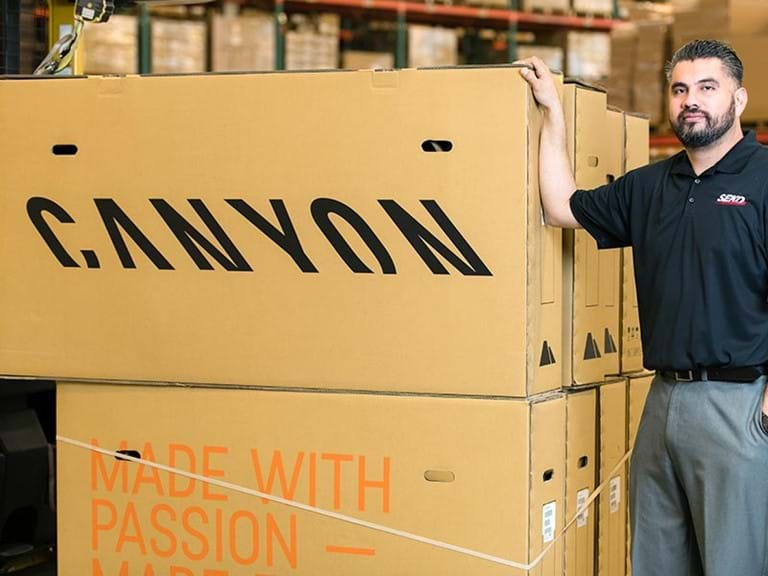 Canyon is a German bike manufacturer that is revolutionising the cycling world by providing high-end bicycles via consumer-direct sales. Unlike competitors, Canyon bicycles are exclusively sold online – cutting out the middleman and offering consumers a technologically advanced performance bike for 20-30% less. Computer-aided development, highly-qualified engineers, creative designers and passionate cyclists set the stage for this extraordinary company that is sweeping the globe.


Benefits of the SEKO solution
Custom solution enables US expansion and maintenance of quality standards

Same day order processing increases velocity

Increased efficiency and improved time in transit

SEKO technology deployed for simplicity and visibility


The Challenge
Canyon's entire global operation is centred around their sophisticated design, sales, operations and engineering team in Koblenz, Germany. Their desire to expand and become a global company scaling rapidly in the US led them on a search for an outsourced logistics solution with a partner whom they could trust and maintain cost efficiencies. Canyon's team identified that many of their customers would be on the West Coast including California, with pockets also from New York and Miami, FL. They needed a single facility on the West Coast to meet their large customer base and capability to ship bikes across North America.


The Solution
SEKO Logistics utilised their Chino, CA facility to accommodate Canyon's request by developing a truly customised solution - transforming their warehouse into a facility to support supply chain fulfilment, quality control and team integration. SEKO integrated their SEKO 360 WMS platform with their ERP and CRM (SAP ByD).
Since Canyon's award-winning, technology-driven design is so important to their consumers, it was imperative that their logistics partner allow Canyon staff to work at their facility to maintain quality control of their patented technology. SEKO met and exceeded these expectations by implementing a Canyon-leased portion of the Chino facility that incorporates a Wi-Fi firewall, individual phone lines, customised inspection stations, break rooms and even a test track.


The Result
This truly custom solution is managed by SEKO 360 to meet the ever-demanding Omni-Channel logistics needs of an industry disruptor pioneering bicycle ecommerce in the 21st century. Upon import, SEKO offloads the containers, tags them into inventory, puts them on Canyon's customised shelving, picks and packs daily as needed. This complete, end-to-end solution, and seamless partnership, has helped Canyon surge into the US market and pave the way for future growth.
"SEKO has been a great partner for us as we launched in the United States. They focused on continually improving the logistics process as we were building and growing our volumes, which allowed us to focus on marketing, and selling our innovative bikes and accessories to the USA market. From installing wider racking to speeding up order processing for online orders, they've always found ways to make the process more efficient, which has given us the ability to focus on our core business. The USA is now a key market for Canyon and we're excited for our continued growth in this market for years to come."

Blair Clark

President of Canyon Bicycles USA
Share SEKO content on social