Fashion Store Owners - How Sustainable Is Your Summer Catalog?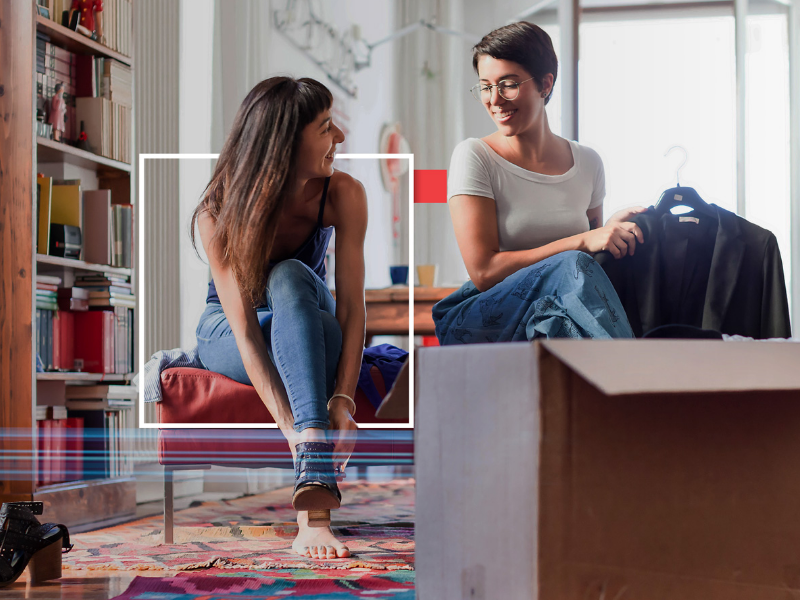 Summer's on its way, which means millions of people will be shopping online to embrace new summer fashion trends. Everyone loves a bargain, and when it comes to online clothing sales, sometimes it's a case of 'the cheaper, the better.' But those bargains filling closets for summer are dressing up a host of hidden environmental costs. 
Around 10% of all global carbon emissions are generated by the fashion industry, more than all international flights and shipping combined. At this pace, the fashion industry's greenhouse gas emissions will surge more than 50 % by 2030. Global apparel consumption will reach 102 million metric tons in 10 years if demographics and lifestyles continue as they are. 
Production of clothing doubled between 2000 and 2015, whereas utilization decreased by 36% during the same period. The United Nations Environment Programme (UNEP) estimates that it takes 3,781 liters of water to produce a pair of jeans from the time cotton is produced to the moment the final product is delivered to the store. That is equivalent to almost 74 pounds of carbon dioxide. 
Consumers are more conscious about the environment than ever, and demand sustainable transparency from the organizations they purchase through. Fortunately, there are many retailers who recognize both the need to be better and the changing demands from their customers. Though there may always exist the irresponsible retailer and shopper, ultimately, it is consumers and responsibly focused retailers that will begin to turn-the-tide on what has, in recent times, been a troubling story.
As the volume of clothes produced in the fashion industry has increased over the decades, profit margins have contracted, and the environment has been adversely affected. Further, globally, the profit margins of leading apparel retailers fell by an average of 40% between 2016 and 2019 because of ever-lower prices and revenue losses from overstock, stockouts, and returns. In addition, the Covid-19 pandemic in 2020 proved how fragile fashion's supply chains are, as the industry suffered a staggering 90% profit decline compared to 2019.
One of the biggest losers due to the fashion industry is the ocean. Around half a million tons of plastic microfibers are dumped into the ocean every year, which is equivalent to 50 billion plastic bottles. Microfibers then contaminate water and can spread throughout food chains.
The fashion industry may seem like an unstoppable juggernaut, but if we look at things like a global village, we can all jump in to help. Retailers can change their mindsets towards over-ordering (almost 30% of goods purchased by retailers end up unsold and in landfill). Changes to raw materials that are made from recycled materials, are more compostable or are recyclable is also an achievable action that many apparel brands are starting their transition towards. Logistics companies will need to continue to do whatever they can to change and influence the physical delivery process towards more sustainable options or providing solutions that reduce the distance that goods must travel using airfreight or fossil fuelled delivery vehicles. Other companies are bringing circular/recommercing solutions to the market, which will help to extend the life of garments and reduce the flow straight to landfill. Finally, as consumers, we can continue our push to investigate the products we purchase –are they from sustainable sources, are the retailer's values in-line with ours and, in its simplest form, do we really need the item we're looking at purchasing?
SEKO Sustainability
On top of the environmental production costs in the fashion industry, the shipping costs and carbon footprint are also important to consider. This is where SEKO comes in, and one of the reasons why a sustainable packaging company like Better Packaging, was an obvious choice for a partnership. Better Packaging replaces single-use plastics by using home compostable packaging courier satchels and garment bags, such as comPOST pack courier satchels into our eCommerce fulfillment operations. These options provide store owners with the opportunity to reduce their carbon footprint wherever they can to help achieve their own sustainability goals.
SEKO processes over five million global eCommerce shipments a month, welcome information for the contingent of fashion and health and beauty brands interested in adapting a greener, more sustainable approach to delivering their products. 
When SEKO clients choose to source Better Packaging products and/or custom brand them, they also qualify for price discounts. The partnership was initiated in Australia, but SEKO Logistics now offers the same benefits to customers in New Zealand, China, the United States, the United Kingdom, and Europe. 
But it doesn't end with packaging. There is also package transportation itself to consider. Aviation contributes about 2% of the world's carbon dioxide emissions. While improvements in aircraft fuel efficiency can significantly impact this, our planet requires a profound transformation to meet its climate needs. 
As part of our global decarbonization program, SEKO Logistics joined the Sustainable Air Freight Alliance in 2021 to help clients achieve their sustainability objectives.
The company currently participates in the EPA's SmartWay program to track its fuel use and freight emissions, adhering to the EPA's target for a more sustainable global supply chain. Furthermore, we have adopted solar energy solutions in our European and U.S. facilities, and piloting a 'Green Lane' carbon calculator that will ultimately be deployed globally for clients.
With goals of reaching carbon neutrality throughout the business over the next 20 years, SEKO are trying to make a meaningful impact wherever possible. With over 60 million parcels moved per year, SEKO has access to substantial data, which is assisting them with making changes to their supplier base, routing, packing solutions and a multitude of other factors to institute carbon reductions. Furthermore, SEKO have invested in technology to measure carbon usage from retailer door to consumer door within country and cross-borders. These carbon calculations will allow SEKO and their retailers to track improvements and, in the meantime, deliver offset options that can be shared by various parties within the transaction.
To learn more about how you can ensure your business is engaging in sustainable ecommerce fulfillment, visit here.
WANT TO KNOW MORE?
Everything we do is designed to make our clients' lives easier - helping them to develop and maintain excellent relationships with their own customers. Let us know what business challenges you are facing, and we'll see what we can do to help.