Growing pains abound for American air cargo sector

A sudden 'slump in demand' and deceleration owing to inflation, lower consumer confidence, business activity, and other geopolitical reasons has put the cargo markets under pressure. With a busy holiday season looming, amidst weakened demand and with the US government and private sector pulling out all the stops, will air cargo fortunes stay the course?
Air cargo had a chequered year full of ups and downs in the US as it charted a recovery post-pandemic but is now faced with headwinds from a weakened demand globally and flattish growth.
As per the latest figures shared by International Air Transport Association (IATA), North American carriers posted a 3.4% decrease in cargo volumes in August 2022 compared to the same month in 2021. This was an improvement over the 5.7% decline in July. The lifting of restrictions in China improved demand and a further boost is expected in the coming months. Capacity was up 5.7% compared to August 2021.
A chequered year for air cargoSeveral important developments marked this year for air cargo what with the growth of e-commerce, embracing sustainability, talent retention, and digitalisation became the megatrends for the sector.
In October, the Airforwarders Association (AfA) and the National Customs Brokers and Forwarders Association of America (NCBFAA) had called for a State or Federal backed 'Air Cargo Support Fund' that can inject up to $5 billion to tackle the infrastructure crisis faced by the US air cargo industry. The recommendations to Washington form part of a whitepaper, following a major national survey of 400 air cargo stakeholders in private and public sectors to identify challenges for the sector.
"With airports and airlines experiencing substantial revenue shortfalls over the past two years, the situation is becoming critical with potentially severe impacts on the economy and jobs throughout the country. Because of the lagging financials, airports will be allocating the monies of the Infrastructure Act to passengers, security, and safety, leaving insufficient funds to sustain air cargo operations. Additional funding, specifically dedicated to air cargo, is urgently needed," said Brandon Fried, Executive Director, AfA.
In February this year, the US Department of Labor's Wage and Hour Division announced a 'Warehouse and Logistics Worker initiative' designed to ensure that warehouse and logistics workers' wages and workplace rights are protected.
While these moves underlined the growing pressure on the air cargo industry working with existing facilities that were ill-suited to the needs of modern cargo traffic, it also signalled that airports were overwhelmed, faced with labour crunch and discontent and that airlines were staring at revenue shortfalls even as they limped back to pre-pandemic levels.
Airlines show an appetite for cargo Despite limited capacity, traffic congestion, Covid-led trade restrictions in China, and a severe labour crunch, US carriers showed an appetite for air cargo and also touched pre-pandemic levels of volumes this year. As more capacity has opened up, many carriers have opted for fleet modernization, while several airlines have added more freight routes as well.
A sudden 'slump in demand' and deceleration owing to inflation, lower consumer confidence, business activity, and other geopolitical reasons has however put the cargo markets under pressure.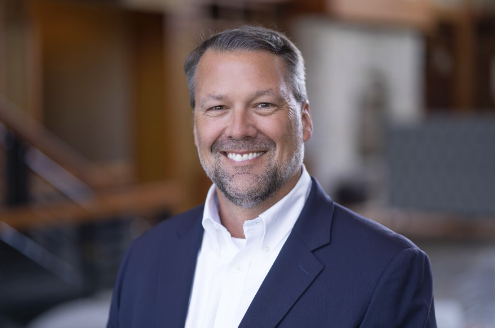 Chris Gregg, SVP of Global Airfreight, SEKO Logistics 
Meanwhile, Chris Gregg, SVP of Global Airfreight, SEKO Logistics told the publication, "For certain, demand over the last several months in the US has declined when compared against the same time period of last year. That said, 2022 will still be a growth year overall for the market, with an IATA forecasted (released in June) 68 million tonnes of global air cargo. This includes all the headwinds the market has faced. Even with a 10% pullback from 2019 to 2020, the overall market from 2019 to the current 2022 forecast is growing at a CAGR of ~3.5%. With the unpredictable service levels impacting the other modes we feel this trend is likely to continue, even with the current slowdown. Regardless of the condition, however, we at SEKO, with our customer and employee-centric focus, expect to outgrow the market."
Gregg added that while the market holiday season is likely to continue to be muted as compared to traditional holiday seasons, even with the current slight slowdown e-commerce is still forecast to have a double-digit CAGR over the next several years.
He said, "While it is true that rates have declined, they are still sustained at levels that are higher than pre-pandemic in most lane pairings. The transatlantic cargo market is supported greatly by belly capacity, and there are 2 traditional seasons for that capacity. In the winter, when there are traditionally fewer tourists going back and forth between Europe and North America, there are fewer frequencies for the larger hubs, and fewer smaller city pairings operated. During the summer season (typically the end of March until Sept/Oct) more capacity will come online. This happens every year, save for the summer season of 2020 when of course there was really no business or personal travel happening. 2021 and 2022 saw these summer flights come back, albeit not to pre-pandemic levels. I believe 2023 will show a similar pattern as people continue to get back out and travel more. When this happens additional belly capacity comes into the market, and it's not necessarily dictated by air freight prices."
Source: STATTIMES by Lakshmi Ajay 
November 7 2022
WANT TO KNOW MORE?
Everything we do is designed to make our clients' lives easier - helping them to develop and maintain excellent relationships with their own customers. Let us know what business challenges you are facing, and we'll see what we can do to help.