Client Advisory Notice - COVID-19: SEKO Logistics USA to Continue Operations During 'Shelter in Place' Orders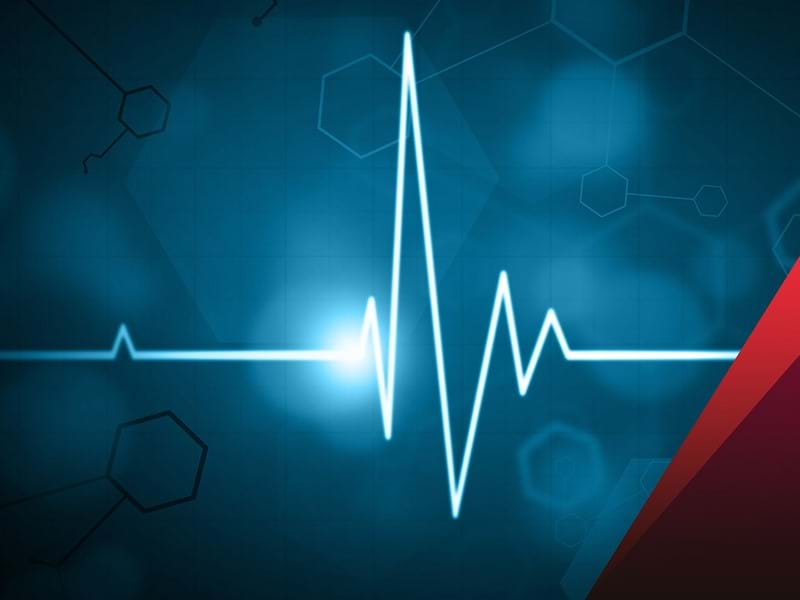 SEKO Logistics to Continue Operations During 'Shelter in Place' Orders
We want to assure to our team, our clients and our partners that SEKO Logistics will continue to operate, including in states and municipalities implement 'Shelter in Place' orders. For stations that do move into an Amber status as indicated below, we will continue operations which include basic pickup and delivery operations, in addition to our other core services. We will implement different protocols and procedures to accommodate for social distancing for our team members that work in the warehouse, office or as drivers as needed. Anyone that can work remotely will work remotely, including our global headquarters in Itasca, IL which is 100% remote since last Monday. As everyone is becoming aware, the supply chain and logistics industries are not only the backbone of the economy, but also of the medical relief efforts of which we are actively supporting. It is for these reasons that we continue to be open and operate for our clients, and it is our privilege to work in this industry and to support you, each other and the overall relief effort safely and effectively. The below information provides much more detail around our practices and messages from respective governmental organizations. Thank you all, and be safe.
In a memorandum on identification of essential critical infrastructure workers during the COVID-19 response dated March 19, 2020 from the Department of Homeland Security, there is an entire section dedicated to the 'Transportation and Logistics' industry. According to guidance from the National Customs Brokers & Forwarders Association of America, Inc., (NCBFAA), companies like SEKO Logistics (forwarders and customs brokers) would fall within the exemptions provided in areas with a 'Shelter in Place' order, as our activities are essential to keep goods moving in commerce. Below are examples of definitions outlined by the Department of Homeland Security that are relevant to SEKO Logistics.
Employees supporting or enabling transportation functions, including dispatchers, maintenance and repair technicians, warehouse workers, truck stop and rest area workers, and workers that maintain and inspect infrastructure (including those that require cross-border travel)
Employees of firms providing services that enable logistics operations, including cooling, storing, packaging, and distributing products for wholesale or retail sale or use.
Truck drivers who haul hazardous and waste materials to support critical infrastructure, capabilities, functions, and services
Postal and shipping workers, to include private companies
Workers who support the maintenance and operation of cargo by air transportation, including flight crews, maintenance, airport operations, and other on- and off- airport facilities workers
Additionally, we perform specific services for the medical industry that include the additional designation below identified as critical infrastructure work.
Manufacturers, technicians, logistics and warehouse operators, and distributors of medical equipment, personal protective equipment (PPE), medical gases, pharmaceuticals, blood and blood products, vaccines, testing materials, laboratory supplies, cleaning, sanitizing, disinfecting or sterilization supplies, and tissue and paper towel products.
The orders recently announced in California, New York, Illinois and Connecticut continue to permit the operation of "essential" businesses. The federal government has identified transportation and logistics services (beyond transportation of cargo, this includes employees supporting or enabling transportation functions, firms that enable transportation logistics, automotive repair and maintenance facilities, manufacturers and distributors of packaging and distribution and staging materials, and employees who repair and maintain vehicles) as part of the essential critical infrastructure, and no state-level order has yet sought to curtail these essential operations.
As we will see an increase in 'shelter in place' orders in certain localities, SEKO will continue essential operations in these areas with some limited restrictions. These restrictions will help protect the safety of our workers in the warehouses while others transition to remote working from home with limited to no interruptions in other freight forwarding and white glove services. At the same time, we will also be able to focus on the business continuity for our clients to ensure continued operation and little to no disruption in your supply chain.
We have updated our color scheme with enhanced definitions below. Moving forward, any branch that resides in a 'Shelter in Place' state or municipality will move to Amber status with all of the conditions and precautions in place, as we are determined to continuing to service our clients safely and effectively during these difficult times.
Green Status Areas
OPERATIONS: Business as usual    
STATUS: 100% operational capacity
Yellow Status Areas
OPERATIONS: Mostly normal
STATUS: Some travel restrictions. Contingency planning put into motion with telecommuting options being explored.
For Home Deliveries: Drivers will implement a new POD process that will take into account social distancing. 
For MedTec: Travel restrictions. Business Continuity Plan implemented. Customer Service and Logistics Coordinators work remotely. Operations continue, but facility access may be limited. Visiting restricted. Inside deliveries may be limited by consignees. Control Towers fully functional.
Amber Status Areas
OPERATIONS: Mostly normal with some restrictions
STATUS: Execute backup and telework continuity plans with 50% or more working remote as feasible. Distribution of some potential operational work to other stations, If necessary.
For Home Deliveries: Drivers will not be entering homes nor will they provide assembly service. Garage deliveries only with POD driver notation.
Additional changes in procedures for business and warehouse deliveries. Warehouse work will now include social distancing accommodations which may have an impact on typical operations related to fulfillment, deconsolidation, Cross-Border parcel processing and other labor-intensive activities.
For MedTec: Control Tower operations slightly limited. Warehouse fulfillment limited on case-by-case basis. Non-essential staff works remotely, no facility visits and no inside deliveries. Call Control Tower for urgent needs.
Dock operations
Drivers are restricted to the dock area and may not approach the operations window
They are to check in at the warehouse door and proceed to their vehicle for loading / unloading
One employee will be designated to driver engagement to minimize contact across the team
Anticipate delays on devanning or loading of ocean containers
We are limiting these functions to one person per box to adhere to social distancing etiquette
Rotation of individuals will take place as necessary to accommodate break and meal time
Anticipate 4 to 8-hour container loading / unloading times with the time delta dependent on piece count
Red Status Areas
OPERATIONS: Severely Impacted
STATUS: - MISSION CRITICAL/AID AND RELIEF TRANSPORTATION ONLY – Work limited to essential and medical/relief pickups and deliveries – Much of the Operational work routed through other stations. Only essential goods delivered to homes or business via curbside and drop-off service. Essential goods and work defined by local ordinance. Priority given to Medical, Aid and Relief shipments and cargo only.
For MedTec: Work limited to essential and Medical/Relief pickups and deliveries. Warehouses function limited to urgent Medical/Relief only. Control Tower functions limited.
To see the full map – click here to view our COVID-19 update page on our website located in the Knowledge Hub
WANT TO KNOW MORE?
Everything we do is designed to make our clients' lives easier - helping them to develop and maintain excellent relationships with their own customers. Let us know what business challenges you are facing, and we'll see what we can do to help.