SEKO PARTNERS WITH BETTER PACKAGING FOR MORE SUSTAINABLE GLOBAL ECOMMERCE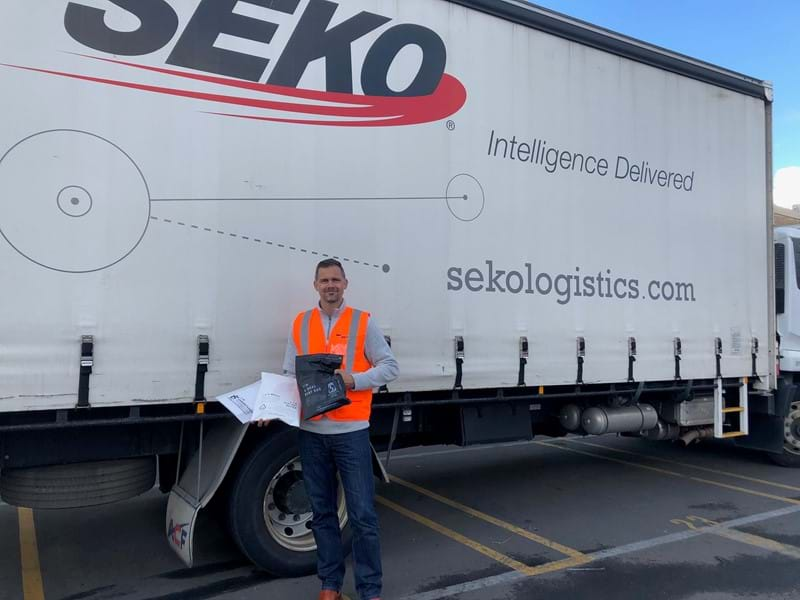 SEKO Logistics and sustainable packaging company, The Better Packaging Co., are partnering to help significantly replace single-use plastics in Global eCommerce fulfillment supply chains.   
Sustainability is now regarded as one of the prime components within future supply chain resilience programs. Buyers and sellers are trying to be more environmentally responsible, and the 'green' credentials of sellers are an increasingly important factor in online shoppers' buying decisions. This presents both a massive challenge and opportunity for a market shipping around 90 billion packages per year to satisfy the US$3.4 trillion of purchases by more than two billion digital buyers.
Better Packaging is the world's leading provider of Home Compostable packaging for eCommerce. After years of working with couriers and witnessing the amount of packaging used to support eCommerce - especially single-use plastic - founders Rebecca Percasky and Kate Bezar decided to take matters into their own hands. After evaluating potential materials and the impact they have across their full life cycle in reference to today's recycling infrastructure, or lack thereof, they decided to develop their own extensive range of compostable packaging solutions capable of meeting the most stringent regulations for compostability. Their solution aims to perform as well, if not better, than their traditional plastic counterparts. The most obvious difference is that Better Packaging comPOST Packs will break down in less than 180 days into completely non-toxic elements.
Through the new partnership, SEKO Logistics plans to use Better Packaging's range of products, such as comPOST pack courier satchels and comPOLY garment bags, within their own eCommerce fulfillment operations. SEKO clients performing their own packing will also qualify for price discounts when they choose to source and/or custom brand Better Packaging products. Initiated in Australia, SEKO Logistics is also offering the benefits of this partnership to customers in China, the United States, the United Kingdom and Europe, as well as in New Zealand.
Rebecca Percasky and Kate Bezar commented: "The Better Packaging Co. feels a great sense of urgency to replace single-use plastics with more sustainable alternatives and this partnership with SEKO Logistics will enable us to do that at great scale. We are very proud to have been chosen by SEKO Logistics as their key supplier of home compostable packaging solutions and look forward to making positive change together and a real dent in the world's plastic problem."
SEKO, which manages over five million Global eCommerce shipments a month, expects immediate interest in Better Packaging's sustainable products from fashion and health and beauty brands.
Kai Lincoln, Managing Director of SEKO Omni-Channel Logistics, Australia & New Zealand, said: "SEKO is committed to improving the environment and giving our clients new solutions to support their own sustainability programs. We are delighted to be working with Better Packaging and see this as a partnership with a Global ambition to make a real, positive difference. New consumer research shows that international shoppers want this too, because they are highly aware of their environmental impact and are choosing to buy from brands that offer sustainable packaging solutions. Ecommerce industry reports show that 48% of consumers want recyclable packaging. Packaging and logistics, especially eCommerce fulfillment, go hand-in-hand, and while we can't eliminate packaging altogether, we can all take steps as businesses and consumers to improve the world we live in."
WANT TO KNOW MORE?
Everything we do is designed to make our clients' lives easier - helping them to develop and maintain excellent relationships with their own customers. Let us know what business challenges you are facing, and we'll see what we can do to help.