SEKO Logistics and Air and Ground World Transport Form Partnership to Give Clients in the US and Asia Broader Growth and Supply Chain Opportunities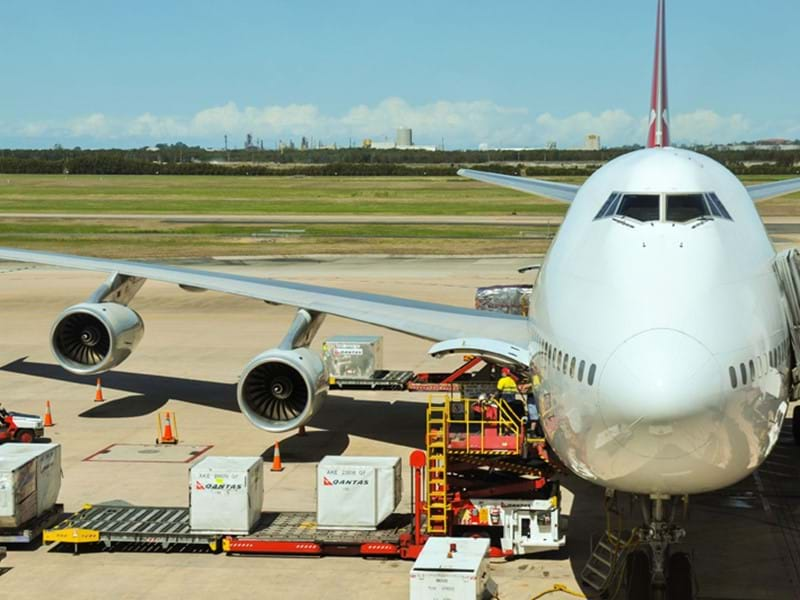 SEKO Logistics and Air & Ground World Transport (AGWorld) have signed a strategic partnership to create new cross-border growth opportunities for shippers doing business between Asia and the United States as global trade disputes accelerate demand for broader geographic supply chain solutions.   
Working together, SEKO and AGWorld will offer clients a unique platform of services to develop new trade relationships, leveraging AGWorld's network of offices in Hong Kong, Shanghai, Beijing, Taipei, Shenzhen, Guangzhou, Manila and Ho Chi Minh City among other locations and SEKO Logistics' more than 120 branches in 40 countries.
Clients based in Asia or buying goods from suppliers in the region will gain immediate access to SEKO's 60-branch network across North America as well as its award-winning demand chain solutions, including Last Mile across the United States, White Glove, Omni-Channel Logistics, Cross Border Parcel Consolidations and Domestic Expedite.
The partnership between the two companies is timed to give customers greater access to countries which are rapidly increasing their importance in global supply chains as businesses look for new sales and supply channels.
James Gagne, President & CEO, of SEKO Logistics, said: "We are excited to be partnering with AGWorld. We see this as a long-term relationship with outstanding potential to broaden our growth in the US, Asia and Europe. Both companies have a great deal to offer each other and our respective clients. SEKO customers will gain from greater access to the Southeast Asia market with AG World's significant airfreight tonnage and scalable capacity platform, while AGWorld clients in the high-tech, retail, manufacturing, healthcare and other industries can plug into our coast-to-coast US network and SEKO's proven value-added 3PL and forwarding expertise, cross-border parcel platform with Section 321 and Type 86 express clearance capabilities and portfolio of services bundled with its award-winning technology."   
The new partnership supports SEKO's program to accelerate its growth by creating the right types of strategic partnerships and undertaking acquisitions to enhance its technology, network and service capabilities. In 2018, SEKO also established a similar strategic partnership with Hermes Germany, one of the largest players on the European parcel and 2-man-handling market and a highly efficient provider of supply chain solutions.
Shirley Yeung, Chief Operating Officer of AGWorld, said: "This partnership will provide numerous benefits to our clients who have grown with us as their global freight forwarding partner.  They will now have access to SEKO's focused service offerings in Omni-Channel Logistics, White Glove and other value-added services and locations to complement our best-in-class freight forwarding services. Additionally, we're excited to offer our scope of services to SEKO's clients and locations with focus on airfreight forwarding into the United States from Asia."
Terry Unrein, Chief Commercial Officer of SEKO Logistics, said: "The timing of our partnership is not only very significant to us but, most importantly, to our customers who can now expedite their growth in 2020 and beyond using our enhanced value-added forwarding solutions. We will now be able to offer additional services for our North American and European clients across more markets in Asia, allowing us both to leverage our complementary airfreight solutions bundled with our global omni-channel logistics network and white glove services."
About AGWorld
Founded in 1996, AGWorld is a global freight forwarder that leverages its expertise in air freight, ocean freight, road service, and logistics to craft customized, end-to-end supply chain solutions for internationally recognizable brands in the technology, retail, manufacturing, healthcare industries, and more.
AGWorld has offices in the United States, Asia and Europe, including the gateway cities of Hong Kong, Shanghai, Beijing, Taipei, Shenzhen, Guangzhou, Manila and Ho Chi Minh City.
About SEKO Logistics
We provide a suite of logistics services which enable you to use your supply chain as a competitive differentiator. As a customer centric organization, we are powered by the expertise of our people and our in-house-developed, best in class, configurable technology.
It is this combination which gives SEKO its strength. With over 120 offices in 40 countries worldwide, SEKO's unique shareholder management model enables you to benefit from our specific industry sector expertise, coupled with vital in-country knowledge and unparalleled service at the local level. This unique model provides you with:
Hands-on service and support
Personal relationships
Creative, configurable solutions
Responsiveness and reliability
Flexibility and consistence
We have a flat management structure, with just three layers between you and the CEO, making us 'fast on our feet' in delivering solutions that can meet your exact requirements. This lean and nimble structure increases our decision-making speed and gives us an ability to implement customized solutions which far exceed those of our competitors. For more information visit our website www.sekologistics.com
WANT TO KNOW MORE?
Everything we do is designed to make our clients' lives easier - helping them to develop and maintain excellent relationships with their own customers. Let us know what business challenges you are facing, and we'll see what we can do to help.