Accelerating Customer export growth earns SEKO Logistics a 'Shortlisted' place in the final of Ireland's export industry awards 2018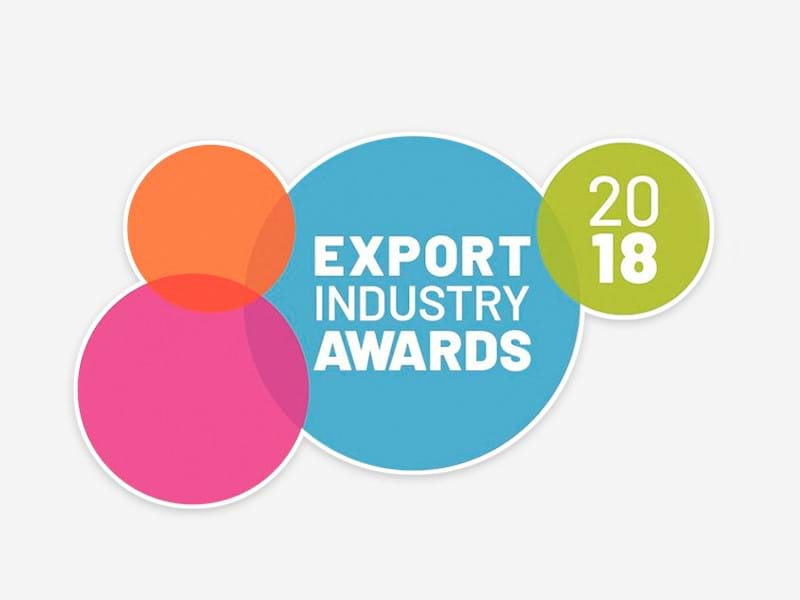 SEKO Logistics has been shortlisted as a 2018 finalist in Ireland's most prestigious Export Industry Awards for accelerating its customers' export growth into new markets, its flexibility in managing changing market conditions, and for providing technology tools which give exporters unique visibility across their entire supply chains.  
 The awards are organised by the Irish Exporters Association (IEA) and are presented annually at a Gala Dinner before an audience of some 1,000 executives from Ireland's and the world's leading exporters as well as from the transportation and logistics industry. The exporting sector is the powerhouse behind Ireland's continued economic growth and job creation, reaching a record high in 2017 of €122 billion in sales, up 2% year-on-year, with goods exports rising to €3 billion.
With strategic locations in Dublin, Cork, and Dundalk, SEKO Logistics has been supporting Irish exporters for over 10 years, providing services and software solutions to drive the global expansion of leaders in industries such as Medical, High-Tech, Industrial, Aerospace and Retail. Today, export business accounts for 65% of the company's sales revenues in Ireland.
This year's Export Industry Awards are sponsored by companies and organisations including Enterprise Ireland, KPMG, Facebook, Trinity College Dublin and The Times/Sunday Times. SEKO Logistics has been shortlisted in the 'Logistics & Supply Chain Company of the Year' award category, sponsored by Cathay Pacific Cargo.
This recognition comes as SEKO continues to enhance its portfolio of solutions to give customers the easiest possible access to international export opportunities in markets across its global network spanning over 120 SEKO offices in more than 40 countries. This includes providing daily supply chain services to Irish companies exporting to North America and Latin America, Asia Pacific, and the United Arab Emirates, among others.
Alongside its transportation, logistics, forwarding and warehousing solutions, SEKO's commitment to 'intelligence delivered' includes a suite of award-winning, customizable technology that gives companies complete visibility of their supply chain whether or not they move all of their goods with SEKO freight services. This provides companies with a 24/7/365 real-time view of their global logistics business and unprecedented control of their supply chains.   
This unique offering has already earned SEKO global plaudits. In 2017, SEKO Logistics won the Technology Award in The Irish Logistics & Transport Awards for its delivery of innovative, cost-saving supply chain solutions for three leading global brands, and it was also honoured with a place on Multichannel Merchant's influential 'Top 3PL' list. This year, SEKO has been voted a Top 10 3PL Excellence Award Winner for its technology, omni-channel logistics and white glove solutions in Inbound Logistics' annual survey of 13,000 global shippers. It also received a Quest for Quality Award for its 3PL and value-added warehousing solutions in Logistics Management's ballot of 4,500 international logistics and supply chain decision-makers.
Michael Daly, Commercial Director of SEKO Logistics in Ireland, said: "Exporting is one of Ireland's biggest success stories and we are extremely proud to be providing services and software which enable the international growth of so many leading companies. It is also true to say that, all over the world, exporting continues to be extremely challenging because of the level of competition and the business and regulatory environments. That is why everything we do as a company is aimed at making it easier for our customers to do business successfully wherever they see a growth opportunity. We not only have over 40 years of global experience, we are also at the cutting edge of the most innovative and valued services and technologies. This has earned SEKO a reputation as a trusted partner which consistently performs at the highest level, and which provides the visibility and flexibility companies need to realise their potential in prime international markets. We are, therefore, honored that this has earned SEKO a place in the final of the Export Industry Awards, which celebrate the very best of Irish business."
The
 

Export Industry Awards

 

will be presented in Dublin on 16 November.

2018 has already been another year of strong growth, innovation and investment across SEKO Logistics' global network. Its most recent developments have included the acquisition of a majority stake in Omni-Channel Logistics to solidify its cross-border eCommerce solutions, a new global partnership with Hermes Germany – one of the largest players in the European parcels and 2-man handling markets, the opening of flagship logistics facilities at London Heathrow and Amsterdam Schiphol, the launch of a new full assembly white glove service in the U.S, and a massive expansion in Mexico.        
WANT TO KNOW MORE?
Everything we do is designed to make our clients' lives easier - helping them to develop and maintain excellent relationships with their own customers. Let us know what business challenges you are facing, and we'll see what we can do to help.