Growth of Medical, Automotive, Manufacturing and High Tech Sectors Prompts SEKO Logistics' Expansion in the U.S. Northeast Interior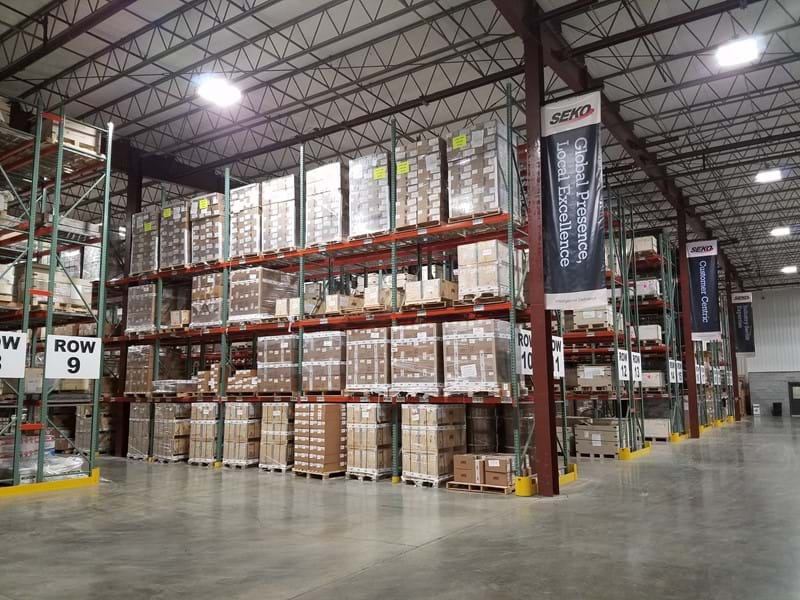 The re-shoring of manufacturing in the U.S. Interior Northeast, and Western New York and Western Pennsylvania's resurgence as Medical, Industrial and High Tech hubs has prompted SEKO Logistics to invest in expanding two of its prime locations in the region. 
In Syracuse, SEKO has moved from its former 12,000 square feet facility into a new 120,000 square feet warehouse with a two-story office complex. The new location incorporates 13 dock doors to expedite collections and deliveries as well as 40-foot high ceilings to accommodate high racking systems. Other special features of SEKO's new premises in Syracuse include an all-purpose Foreign Trade Zone and warehouse management capabilities as well as cold storage facilities. The building houses 10,000 square feet of cold storage in a 17-feet high, FDA-compliant temperature-controlled environment for both pharmaceuticals, food and beverage.
SEKO also has long-established and growing locations in Buffalo and Rochester.
In Pittsburgh, to meet growing customer demand for its hybrid MedTec and Omni-channel fulfillment operations, SEKO has relocated into a new 30,000 square foot facility from its former 10,000 sq. ft. premises. The move will specifically enable SEKO to satisfy the needs of customers that require an omni-channel style of fulfillment within an environment that provides ISO13485 quality management certification for medical devices or U.S. Food & Drug Administration (FDA) registration. 
Rick Lee, Chief Operating Officer at SEKO Logistics, said: "While some logistics companies have pulled out of Western New York and Western Pennsylvania, we're continuing to expand in these markets in order to give our customers the local customer service and account management they need. For SEKO, this is an important and growing region in North America and we're working with customers in a wide range of industries, including the Medical, Automotive, Industrial, and Technology sectors. With the increase in re-shoring happening in Western New York and the resurgence of Pittsburgh as a Medical and High Tech hub, our expansion has also enabled us to offer new recruitment opportunities within both our customs brokerage and warehouse operations. As we have also demonstrated in other key U.S markets such as California, we are ready to invest in to provide the solutions our customers need and to prove we're there to support them in the long-term."
WANT TO KNOW MORE?
Everything we do is designed to make our clients' lives easier - helping them to develop and maintain excellent relationships with their own customers. Let us know what business challenges you are facing, and we'll see what we can do to help.