SEKO Logistics Names James Gagne as President-Elect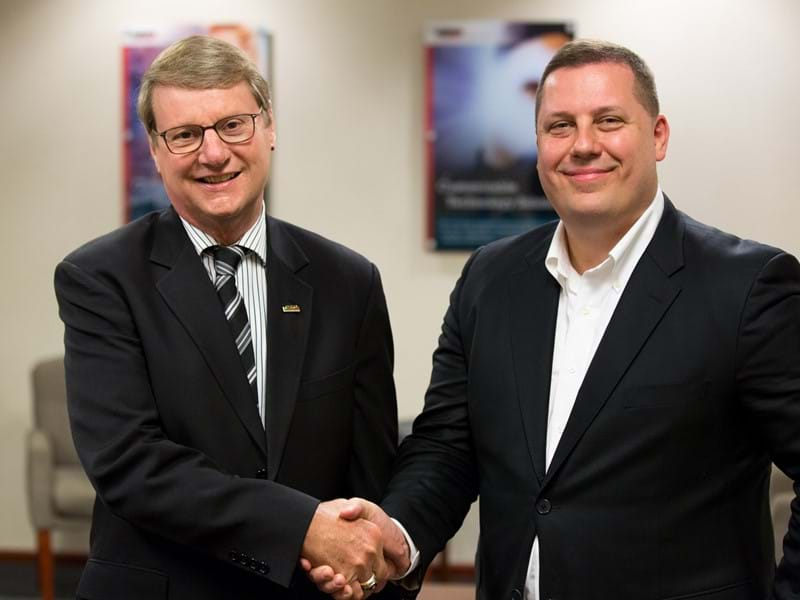 SEKO Logistics has appointed James Gagne as President, effective 1 January 2017. 
William J. Wascher, who has led SEKO as President and Chief Executive Officer since 2002, will continue as CEO as James transitions into his new role. In January 2018, Wascher – who remains the largest independent shareholder of SEKO and a Board Member - will become Chairman of the company, focusing on the strategic vision for SEKO and identifying new ways to grow the business and opportunities for its employees and Strategic Partners.
James Gagne joined SEKO Logistics in 2014 as Chief Operating Officer – ASPAC, based in Hong Kong. He has spent the last 20 years of his career in Asia, also holding executive positions with Agility, Schenker/BAX and Maersk. In his new role, he will be based at SEKO Logistics' global headquarters in Chicago.
Commenting on his appointment, James Gagne said: "I am both honored and excited to assume this new role and would like to thank Bill and our Board for their trust and support. SEKO Logistics is now at a very dynamic point in its history as we seek to build on our qualitative focus to strengthen our global network, densify our customer value proposition in chosen verticals, and globalize key value creating processes, with both the customer and technology ledsupply chain solutions at the forefront of our strategy. I look forward to working with our leadership team, our Board, and our colleagues throughout the SEKO global network as we create the future of logistics for our customers."
"I am extremely proud to have led our fine team at SEKO for the past 15 years and of the outstanding growth we have achieved over this time, both in our network and our logistics and technology solutions. We have grown by helping our customers grow. I remain committed to the long-term success of SEKO but in recent years have started to focus on a succession plan to build the next generation of leadership so that the company is always in highly capable and steady hands and continues to thrive. We are confident James is the right person for the job with his specialist expertise in shaping strategic direction, transformation leadership, driving change, people development, and delivering significantly increased business performance. We are delighted to be giving James this opportunity and expect great things to come under his leadership," said William J. Wascher.
WANT TO KNOW MORE?
Everything we do is designed to make our clients' lives easier - helping them to develop and maintain excellent relationships with their own customers. Let us know what business challenges you are facing, and we'll see what we can do to help.