How to Prepare for the 2020 Peak Season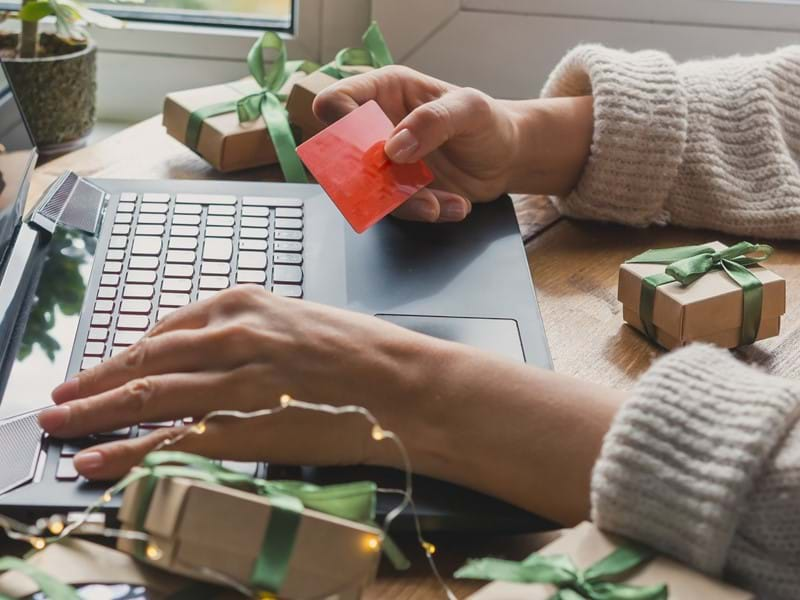 With the holiday season coming up, and the threat of COVID-19 second waves occurring, further quarantine restrictions are imminent and the trend of buying online shows no signs of abating. In fact, it is all but inevitable that this Christmas will be the biggest ever for ecommerce. Such demand coming immediately after a period which has transformed both the high street and the online marketplace, there will be significant, long-term adjustments ahead.
We discuss some of the immediate repercussions with our Chief Growth Officer, Brian Bourke, as shippers prepare for the peak season ahead.
Surviving the Surge
SEKO's clients have reported peak-like volumes throughout the pandemic period. Although it is unknown how much the holiday season will add to this existing and prolonged surge in growth, SEKO Logistics is advising clients of the very likely unprecedented year for online holiday shopping.
Ahead of another surge, clients need to be open to working with a more diversified carrier base; including additional carriers to those that they have traditionally depended on. Utilizing smaller, regional carriers, as well as, freight forwarders and courier services will help to complement and enhance their networks.
 "We're advising customers to start planning with us and their other delivery partners now, and to get their volumes forecasting as robust as it can be, states Brian Bourke, SEKO Logistics Chief Growth Officer. Have the conversations now, to lock in space required on airlines and in the delivery networks."
Is 'free delivery' essential to your offering?
The pandemic period appears to have opened consumers' eyes as to the value given by shippers from delivery done well, rather than for free. While 'free delivery' remains a consideration, consumers now seem to be more willing to pay for efficient and dependable delivery as opposed to pre-pandemic trends. Correspondingly, SEKO's clients are more confident in charging consumers for value-added delivery services, both outbound and for returns.
Diversifying your offering where possible can add value to consumers, particularly given the current scenario. If you want to offer free shipping, but usually only use express delivery services, try introducing a standard service for free but encourage clients to pay for some or all of an express offering.
In a more practical sense, Bourke suggests, "Look at your packaging! If you're sending boxes that are too big, packages that don't require void-fill, but are half-filled with plastic bags, put some controls around this and you might achieve better delivery rates." 
Considering the USPS restructure
As many customers will be aware, the Universal Postal Union implemented changes recently to allow the U.S., amongst other countries, to determine their own inbound postal rates. The effects of this are far-reaching and leave several considerations for ecommerce sellers with regard to their supply chain and shipping requirements.
The impact of the UPS surcharge will have varying impacts for different shippers depending on comparative volumes pre and post-COVID. There will be an additional cost for some clients, but these can be offset by diversifying between different providers.
When asked if he felt the changes were positive overall, Bourke stated, "The UPU restructure with the USPS was a long-time coming. This is a positive thing that introduces better competition and a fairer rate-structure that ensures more companies are able to compete on a level playing field, without unwilling victims like the USPS bearing the brunt of costs for shippers from other countries."
In terms of the restructure from an international shipping perspective, the fact that consumers are now seeing the value of using tracked delivery services can only be seen as a positive. Shippers now can offer customers tracked delivery for an equal or lower price than they would be paying for untracked; which generally helps to increase service standards.
How will the USPS cope with Peak Season Part Two?
For the upcoming holiday season, there are many factors at play which could complicate the delivery process. Even without the implications of COVID, one must take into account elements such as weather, volumes and labor harmony. Delivery expectations will change and service guarantees will be suspended.
SEKO Logistics is doing two things to hedge against any potential complications regarding the USPS. Firstly, when parcel volumes are flown in from the UK and elsewhere into the US, SEKO "zone skips" – getting closer to the end consumer in an effort to reduce the travel distance within the USPS network. Secondly, they reduce movement further in the USPS network further by working with other access providers on the ground, such as FedEx SmartPost.
As Logistics providers, we rely on USPS for much of the final mile delivery, but we can also help them to help us and help shippers by working as a partnership. However, make no mistake, there is not a carrier around that will be able to delivery through the holiday season without mishap.
As we enter into this unprecedented peak season, the sooner consumers realize the threats to their speedy package delivery and begin their holiday shopping, the better it will be for everyone – retailer, shipper and supplier."
WANT TO KNOW MORE?
Everything we do is designed to make our clients' lives easier - helping them to develop and maintain excellent relationships with their own customers. Let us know what business challenges you are facing, and we'll see what we can do to help.