Forecasting Black Friday 2020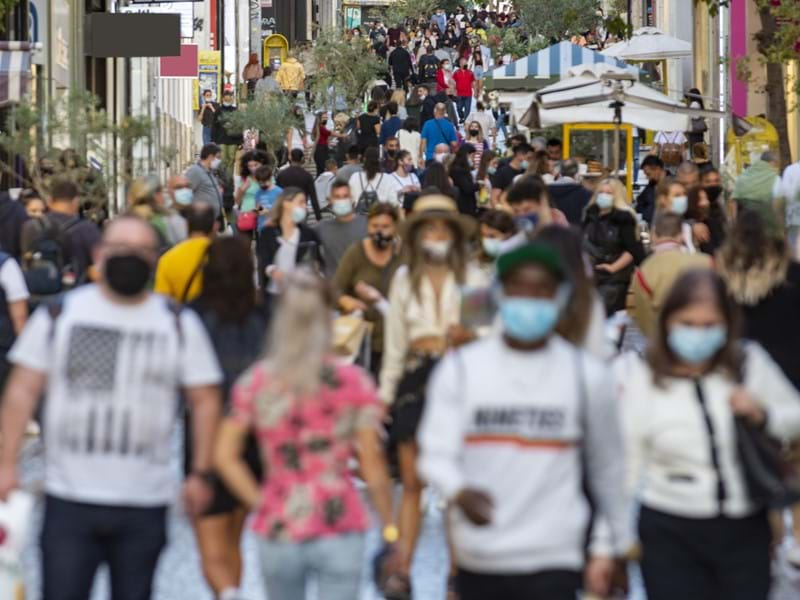 As we approach one of the biggest shopping events of the year for logistics providers and retailers, one question comes to mind…What is Black Friday 2020 actually going to look like? The unpredictability of this year has made it tough to forecast almost anything, so the results will be intriguing to see.
In an effort to assess the possible outcomes, we recently participated in a couple of webinars with our friends at Patchworks and Red Hot Penny. We've learned some of the key moves savvy organizations have been making to take advantage of this unique Black Friday, and tried to predict how it will turn out.
You can see the full panels for both webinars below, and we've picked out a few of the key points raised from our industry experts in this round-up:

What have smart brands done to prepare?
Given such unique circumstances ahead of this year's event, brands planning for Black Friday have had to find the right balance for every aspect of their business. In the Patchworks seminar, Claire Muir picked out a few key elements of well-planned campaigns to look out for in the build-up:
Smoothing the peak

Staff planning and training

Carrier planning

Remembering the small stuff
One of the keys to a successful Black Friday is to "smooth the peak" to mitigate the impact on your supply chain. As Muir tells us: "Over recent years, retailers have been working to smooth that peak by bringing the promotions a little bit further forward and extending that promotion activity to take the top of that spike and bring it down, but bring up the volume either side of it."
Ensuring your staff is prepared for the surge with appropriate training and sufficient numbers is essential, as is having enough carriage space. To ensure all your products arrive with your consumer in time, forecasting and planning with carriers is been crucial. As we have seen with the release of the PS5 in the UK, disruptions can lead to serious issues and bad press for brands.
With so many things to consider in the current climate, it can also be easy to forget the small stuff. Things like IT bandwidth, helpdesk resourcing, supporting equipment such as scanners and chargers – all of which can add up and, if they aren't in order, can lead to a very costly knock-on effect.
Can brands afford to discount further?
Due to closures of non-essential retailers, brands were forced to optimize online sales and heavily discount products.
As Muir says: "There has been a sustained period afterwards of deep discounting, especially in categories that didn't sell too well. There is an argument to say it [Black Friday] might be a struggle because the consumer has already had four months to bag a bargain. But, a lot of categories are still selling well, so there is still an opportunity to have some good promotions."
Where sectors such as apparel may have struggled in recent months, many well-being, health and home-related categories have done extremely well throughout the surge in ecommerce sales. This year's Black Friday might be the opportunity for them to ride that wave and offer further incentives, and conversely, those brands that have been struggled may have a window to claw back some sales in the holiday season.
How big will Black Friday be?
Taking these factors into account, what predictions do we think can actually be made about Black Friday this year? In our podcast with Red Hot Penny, Muir raised the point that the event itself might be a reflection of the year as a whole.
"All I am convinced about is it's going to be very different. Because this whole year has been different", she said. "I suspect that it will still be strong, but it will be in a different way and I suspect it will be spread out further – that there will be a big lump [of sales], but there won't be a big spike. Usually I go into these things as an educated guess, but this is a speculative one!"
Of course, sales depend on the situation of the consumer. With economic instability and uncertainty around jobs, expendable income at the end of a tough year might not be readily available. However, due to lower levels of travel, particularly in cities, and fewer outgoings in a social context, it may be that some consumers are in a better position financially than they might otherwise have been.
Colin Stansbury, Strategic Alliance Manager at Avalara, alluded to retailers accommodating for lower levels of expendable income, saying: "I think it all comes down to affordability – the rise of 'buy now, pay later' services may put the retailers who utilize them at an advantage because it allows the cash-strapped consumer to still have the ability to buy presents and keep his/her head above financial water."
With so many factors at play this Black Friday, and the general unpredictability of 2020, the results will be fascinating. Given the shift to online shopping this year and the public's thirst for that extra holiday cheer, it could very well be the biggest Black Friday ever.
Regardless of the overall figures, with the prospect of a vaccine not far away and distribution required on an enormous scale, this is going to be a peak season like no other for logistics providers.
WANT TO KNOW MORE?
Everything we do is designed to make our clients' lives easier - helping them to develop and maintain excellent relationships with their own customers. Let us know what business challenges you are facing, and we'll see what we can do to help.