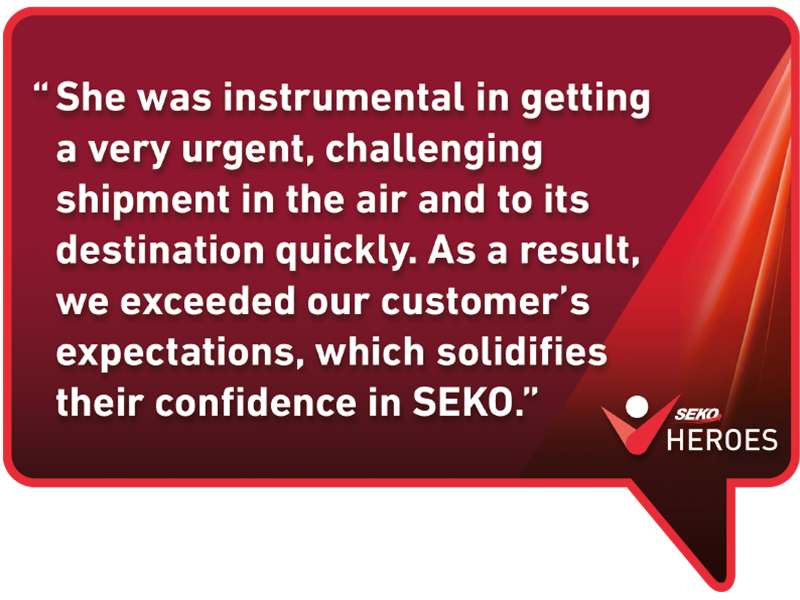 At SEKO, we thrive on the hard work, commitment and perseverance of our team. To recognize these everyday 'super heroes', this campaign was designed to identify the individuals who surpass the call of duty, and ultimately define the brilliance of our business.
Perhaps you're a client, looking to thank a member of our team for always being there to pick up the phone when you call - no matter the time of day. Or maybe you're a colleague, constantly counting your lucky stars that a certain someone is there to help carry the load, or just put a smile on your face!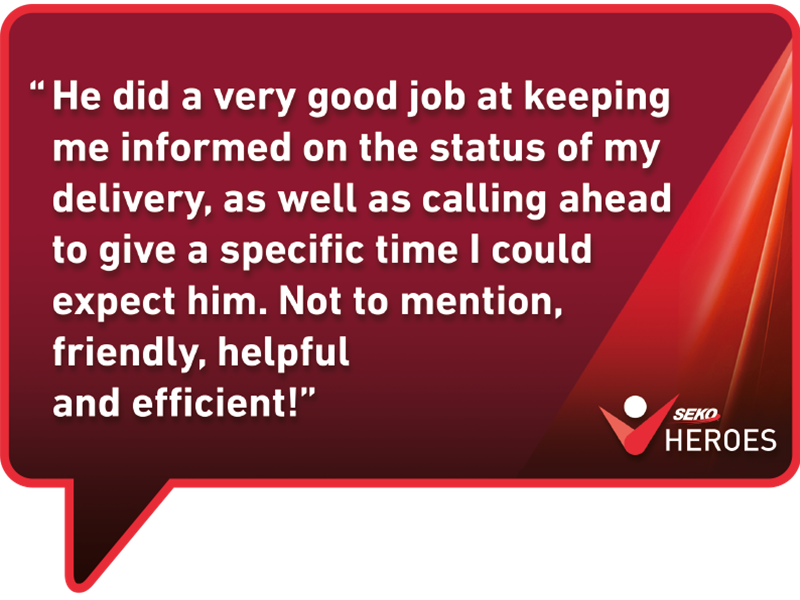 Whoever you are and whatever your reason, we want to know who it is that really makes a positive impact.
Think about all of the SEKO staff that you work with, and if there's anyone who deserves special recognition (and we sincerely hope there is!) please submit your nomination now.  
Simply email heroes@sekologistics.com with details of who you would like to nominate, which office they are located in, and of course, why! There's no limit, so please tell us about the achievements of as many people as you like. 
Each quarter, the SEKO Heroes Committee will choose the nominee who we think is the most worthy winner, and that person will be awarded a $250 prize, as well as being given the opportunity to participate in a SEKO Heroes ad campaign photo shoot!
On top of this, the four quarterly winners will also be entered into our yearly competition, for the chance to be crowned our annual 'SEKO Hero' – winning an extra $250 and a fabulous trophy.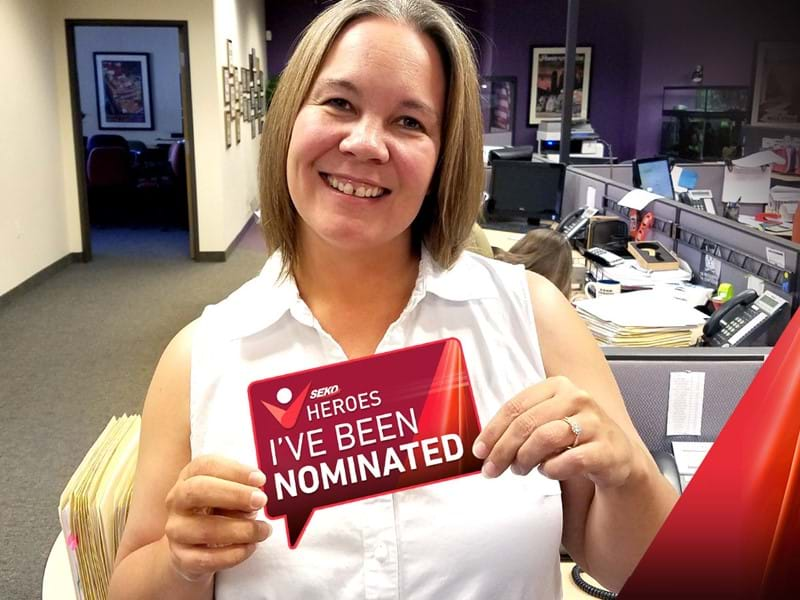 TAKING THE SHOT

To add a little more fun to the whole initiative, we're hoping that all nominees will arrange to have a photo taken with our 'I've been nominated' SEKO Heroes speech bubble card.
We'll be sending one of these cards to all nominees along with a congratulatory letter. Images should then be sent to heroes@sekologistics.com, and we'd be delighted if people also uploaded the pictures to their own social media channels as well, to let everyone know about the nomination!
Congratulations to our latest winners
Find out more about why our most recent winners were nominated!
Marilyn Riggins
Submitted by Jon H. from Werfen USA
"Marilyn went above and beyond by taking care of a last minute same day pickup and transfer of an instrument in Milford, DE. Because of her fast response to a volatile situation, and providing a quick solution, we were able to avoid a potential customer dissatisfaction event. I can't convey enough how glad I am that Marilyn is on the account, and I consider her as being part of the team."
Josette Malatos
Submitted by Dante U. from Schneider Electric
"We ship equipment throughout the country to for various trade shows and we are reliant on our clients to be prepared for returning it, so we can move it to the next event. In this particular case, the driver arrived to pick up after driving 200 miles, and the equipment wasn't there. Josette and one of my team worked together to understand what happened and redirect the driver to another location where the equipment was being held. This took a significant amount of energy on Josette's part, and I understand she stayed late to make sure our equipment was received properly. This was well beyond what I would consider to be regular customer service, and it kept my team from having significant issues at the next venue."
Find out how SEKO can Transform Your Business
Everything we do is focused on making our customers' lives easier and helping them to develop and maintain excellent relationships with their own customers.
To find out more, fill in the form, email hello@sekologistics.com, or give us a call.