Why SEKO Logistics is Partnering with Happy Returns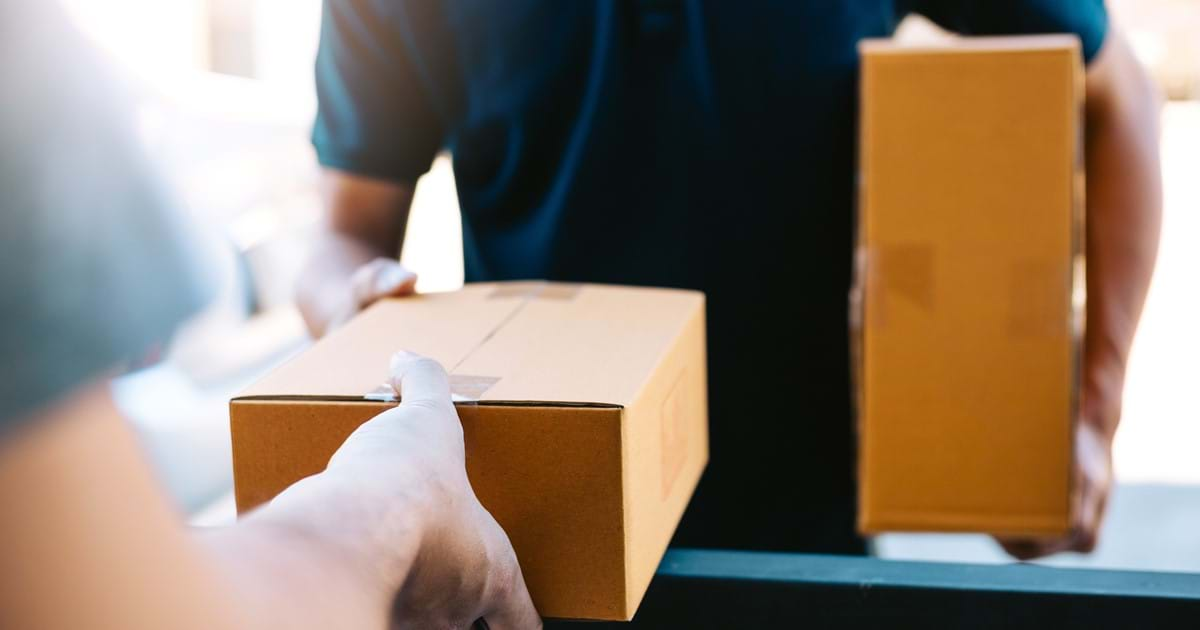 SEKO Logistics is teaming up with Happy Returns to offer a brick-and-mortar alternative to mailed returns, helping its merchant clients reduce the environmental and financial cost of reverse logistics.
Happy Returns, a PayPal company, accepts and processes box-free returns for retailers at its network of more than 5,000 Return Bars across the United States. These multi-brand Return Bars are found within major retailers such as FedEx, Staples and Ulta Beauty, and about three-quarters of U.S. consumers have a location within 10 miles of their homes.
This new alliance with Happy Returns expands on SEKO Logistics' existing returns management services. "There is a huge opportunity in retail reverse logistics right now as it's still an area of the business that does not get as much attention in our space," Brian Bourke, global chief commercial officer at SEKO, told Sourcing Journal. "There have been many investments in improving conversions and customer experience on the forward and outbound side, but technology enablement for a better returns experience is finally catching up thanks to platforms and partners like Happy Returns."
With this new integration, consumers of participating retail clients who initiate a return in SEKO's OmniReturns portal can now choose a "drop off in person" option. The shopper will then receive a QR code that enables them to return their merchandise without printing labels or boxing their items.
After items are received at the Return Bar, consumers receive approval on their refund, credit or exchange immediately. Happy Returns centralizes and compiles merchandise before taking it to a regional Return Hub in reusable totes, creating a lower environmental impact than if merchandise was shipped individually back to a warehouse. At the Return Hub, goods are sorted and then sent in bulk to SEKO's hub facility.
"At the end of the day, we are a logistics provider with a global network of facilities, people and technology to manage and execute a global returns process that is specific and unique for every brand," said Bourke. "Partners like Happy Returns that are integrated seamlessly with SEKO and now our brands bundled with their network of Return Bars makes them a natural partner where our combined technology and operations solutions complement each other."
Compared to mailed returns in cardboard boxes, Happy Returns' in-person returns cost merchants around 40 percent less. In addition to cost efficiencies, Happy Returns reduces sales associates' interactions with consumers for returns, freeing up their time to focus on other tasks. "Happy Returns can enable logistics companies to meaningfully impact their merchant's customer experience and customer lifetime value with the best returns experience around, while also helping to save them money on returns transportation costs," Andrew Pease, Happy Returns' senior director of growth at PayPal, told Sourcing Journal.
In addition to integrating with SEKO, Happy Returns has partnerships with other logistics firms, including Geodis eLogistics, ShipBob, Whiplash and NuShoe. "Working with leading logistics providers streamlines our ability to service and support shared merchants as well as helps amplify our presence in the logistics space," said Happy Returns' Pease. "Through our technology integration, we alleviate many challenges that logistics providers face when it comes to returns such as visibility, inbound planning, receiving and more."
E-commerce is an investment area for SEKO. Last year, the company created a SEKO E-commerce business unit, which includes cross-border shipping, fulfillment and returns. At the time, SEKO said e-commerce operations represented around 40 percent of its annual revenue. In August, SEKO also expanded its e-commerce operations with the acquisition of California-based third-party logistics and fulfillment company Pixior, LLC, which specializes in apparel, footwear and accessories, with clients including Nordstrom, Saks Fifth Avenue, Bloomingdale's, Neiman Marcus and Urban Outfitters. This addition almost doubled SEKO's warehouse space in the U.S.
"In e-commerce logistics and e-commerce in general, it's all about creating an extensible product that seamlessly integrates with lots of platforms, partners and carriers to provide optionality while removing friction, which is exactly what our partnership with Happy Returns does," said Bourke. "Although we start out with a fraction of all returns handled this way, we fully expect that percentage to grow significantly with our integration now live."
WANT TO KNOW MORE?
Everything we do is designed to make our clients' lives easier - helping them to develop and maintain excellent relationships with their own customers. Let us know what business challenges you are facing, and we'll see what we can do to help.