The Benefits of Multi-Carrier Shipping Providers for Ecommerce Retailers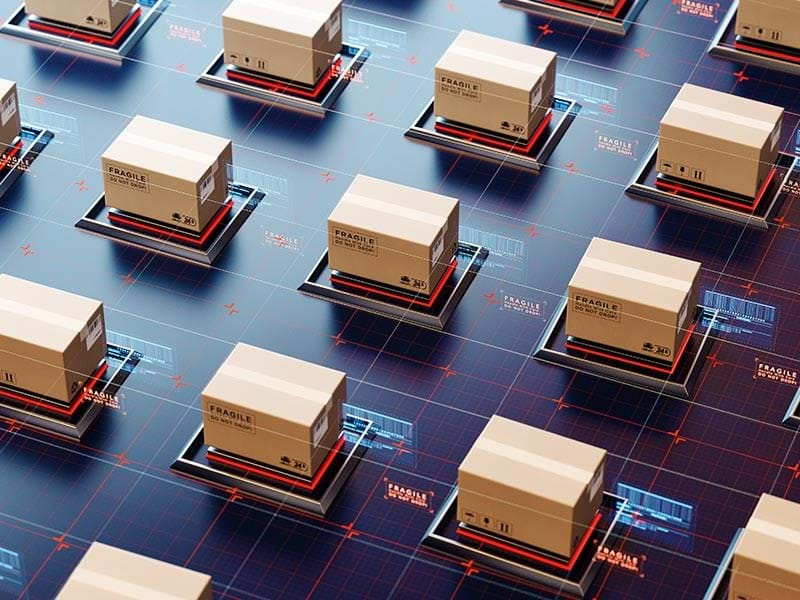 Restrictions and lockdowns across 2020 and 2021 saw consumers forced to move their buying online creating new purchasing habits and leading to a 23.4% YOY growth in spending for online physical goods.  These new habits resulted in unprecedented parcel delivery volumes and delays globally, particularly during peak ecommerce sale periods.
With online shopping expected to continue to grow, as consumers have become used to the ease and convenience of online buying, retailers will need to look beyond the traditional delivery networks to ensure an optimal customer delivery experience moving forward.
Multi-carrier shipping companies are providing a new lifeline for retailers wanting to increase customer experience with fast and reliable delivery year-round.
What is a multi-carrier shipping provider in the world of ecommerce?
Multi-carrier shipping providers utilise a variety of delivery carriers to ensure fast, risk-free and cost-effective delivery to all locations around the world – all managed under one roof.  Let us elaborate a little.  It's fair to say that by using a single carrier you have placed all your eggs in one basket.  If that carrier encounters difficulty in delivery, your customers will suffer. Is this a risk your business is willing to take?
By using a multi-carrier shipping provider, you are spreading the risk.  In contrast to the above, when one carrier encounters difficulty your shipping provider will simply turn on a new carrier.  A multi-carrier shipping provider will usually analyse delivery performance data from a range of delivery carriers, both traditional and crowd-sourced, to arrive at the best combination of carriers for any geographic region. 
Retailers no longer need to coordinate with and analyse the performance of multiple carriers themselves, the multi-carrier shipping provider's analysts and operations team will do this for them, saving time and money.
What are the benefits of choosing a multi-carrier shipping provider?
Easy
A true multi-carrier solution requires only one integration, one carrier pickup and one account manager – everything is managed under the one roof.
Data-driven reliability
Multi-carrier providers analyse the performance of a variety of last mile carriers, both crowd-sourced with cutting-edge driver visibility tools and traditional carriers, to ensure on time and cost-effective delivery.
Flexibility
Multi-carrier shipping providers can switch final mile carriers on or off depending upon carrier performance or pinch points, meaning carriers experiencing delays can easily be substituted with another, ensuring the retailer's freight continues to move without disruption or the need for new technology integrations.
Increase in Customer Satisfaction
The agility and flexibility shown by multi-carrier shipping providers means peak season delivery delays and bottlenecks can be minimised. Customer delivery expectations are satisfied thereby increasing customer happiness and reducing customer contacts to a retailer's CS team.
WHY CHOOSE SEKO?
SEKO Logistics, known for its award-winning cross-border logistics solutions, created a lifeline for retailers with their new multi-carrier Australian Domestic Express parcel delivery service in 2021, achieving a metro NSW and VIC on time performance of 97%, performing well above the express delivery offerings of the major traditional carriers in Australia. With one integration, one pick-up and one account manager, adopting the SEKO delivery approach is advantageous for retailers wanting to easily satisfy their customers' expectations of fast and reliable delivery year-round.
WANT TO KNOW MORE?
Everything we do is designed to make our clients' lives easier - helping them to develop and maintain excellent relationships with their own customers. Let us know what business challenges you are facing, and we'll see what we can do to help.