Innovation in Retail: Recognizing the Importance of Every Mile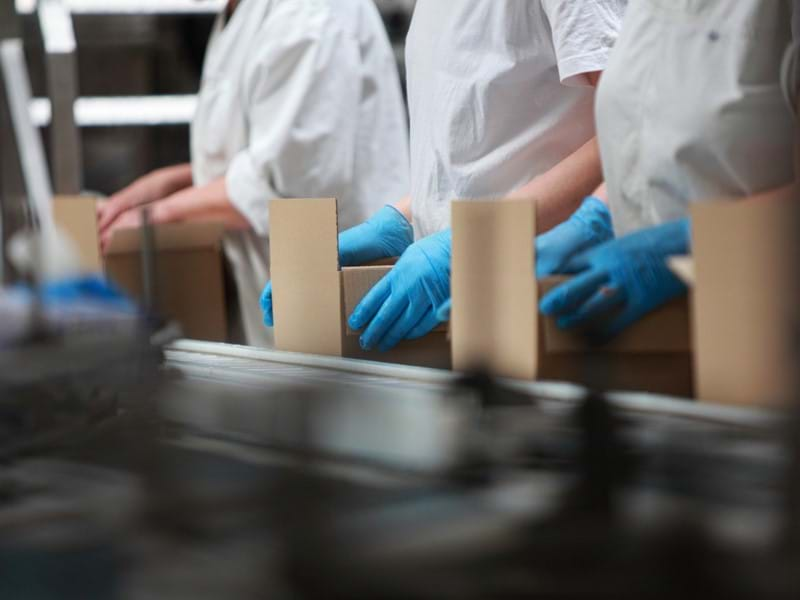 EMarketer reports that US consumers will spend $933.3 billion on ecommerce in 2021, a significant increase on the previous year and a further shift towards a more online-first approach to the retail sector. Considering this, forward thinking retailers are beginning to recognize the importance of the first mile of the supply chain as they strive to deliver the optimal customer experience.
The perpetual obsession to perfect the last mile of the supply chain with drone fleets and autonomous last mile delivery bots has gained interest from the general consumer, however, it's becoming more apparent that a technology-forward approach is essential in the early stages of the product-consumer journey to ensure an exceptional customer experience. Innovation in the earliest stages of the supply chain help to boost customer satisfaction and deliver an experience retailers can be proud of. This needs to be followed up with the same commitment during each stage; including the vital last mile.
The first mile can be more effectively described as the click-to-dispatch stage of the supply chain. This includes picking, packing, dispatching, and every process within, which ensures goods are moved throughout the supply chain. 
First mile technology and innovation are quickly becoming a key driver in ensuring a successful supply chain and happy consumer. Brands must evolve to meet the ever-shifting behaviors of customers, work to maximize inventory and in turn, increase profits.
The last 18 months has forced the hand of retailers to shift up a gear, embrace innovation and technological advancement, and improve their operations to stay ahead of their competitors. An omni-channel approach has become the standard, and embracing innovation at every stage is crucial.
Warehouse Innovation
A well-developed understanding of people and product movement has traditionally been at the center of understanding warehouse performance and efficiency. The socially distanced nature of the last 18 months has pushed the demand for technology to maintain efficiency and improve the click-to-dispatch process – much of which is here to stay.  
The creation of specific work zones, swipe keys vs. touchscreen keypads, and software created to better manage and control shift patterns, all help to improve picking efficiency and productivity; boosting the success of the product's first mile journey.
Inventory Management
If a retailer holds stock, wherever it is in the supply chain, it should be counted as inventory and have the ability to be sold. While seemingly simple, this concept can be extremely hard to achieve and this solution requires improved transparency of inventory levels and an innovative technology infrastructure.
Open architecture IT systems incorporate a range of innovative technologies from microservices and cloud, to machine learning and artificial intelligence. These technologies combine to collect, analyze, and manipulate data effectively; creating better predictions for stock demand and highlighting pressure points within the retail supply chain. A better handle on data, in turn, allows retailers to be more flexible in their delivery approaches. Better inventory allocation opens up a retailer's ability to roll out different delivery models to offer further flexibility for their clients, such as curbside pickup or BOPIS (buy-online-pickup-in-store).
Global Reach with Localized Knowledge
Knowledge is power and what you do with this knowledge is key to expanding and growing in retail. Ecommerce retailers have the potential to attract customers from around the globe, but to deliver a customer experience that suits them requires much more than global reach. On-the-ground knowledge minimizes the complexities that go along with ecommerce shipping, and localization is required to get the job done efficiently.
SEKO Logistics works with retailers to create omni-channel supply chain strategies utilizing local knowledge to ensure that strategies are tailored to the expectations and demands of each individual region. This goes back to the importance of understanding and analyzing customer data, and recognizing the specific services in demand in any given region. For example, research may show a retailer to expand their in-store pickups in one region, while another prefers regular delivery to their door. Understanding the regional differences allows for a better quality of service and avoids a one-size-fits-all approach.
Not all ecommerce brands may plan to scale internationally from launch, but positioning the business in a way which ensures that it can scale shows an entrepreneurial mindset. Being aware of regional differences and reacting to them is crucial in international growth and the right logistics partners can be integral to oversea expansion. 
Solid Reverse Logistics
The holiday season is approaching and it is always a period where returns reach their height. The right logistic technologies are vital for effective returns and a smooth returns process is something the average consumer expects. The retail industry expects to see returns valuing $70.5 billion over the 2021 holiday period, and without the right innovative strategies and technology in place, an unprepared retailer could struggle logistically.
Efficient returns services can reduce costs and increase productivity, as well as, provide the added benefits of customer satisfaction and retention. With the mindset of today's consumer, a strong and reliable reverse logistic solution will generate the coveted loyal customer.  
Harnessing Data for Innovation in Retail
Consumer conditions and high demand for ecommerce has led to a shift in how retailers operate their supply chain. Consistently high demand for faster, better and more flexible delivery has seen an increase in micro-fulfillment centers, and a genuine need for sophisticated and accurate inventory management software.
Coronavirus is not something that will forever impact our operations, but it may have left its legacy on a commitment to innovate and develop better technologies for an improved customer experience. The future retail landscape will see brands with a nimble and agile approach, happy to embrace the flexibility that they can enjoy thanks to AI and cloud-based solutions that aid in achieving their goals and enable them to thrive in a post-pandemic world. Resilience has become a buzzword of the pandemic and it remains essential as those who want to survive, and thrive, need to build resilience into their strategies and processes.
However, innovation and the latest technology is not a replacement for industry knowledge and experience. Neither will replace the need to get the basics right and ensure that every mile of the supply chain is effectively managed and delivered.
-
At SEKO, innovation is at the heart of everything we do, and we have been working alongside our retail and ecommerce clients every step of the way to deliver results. If you are growing your business and you require a third-party logistics provider with global reach, contact SEKO for further information.
Share this SEKO Knowledge Hub article