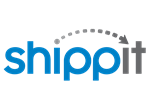 Shippit is a fast-growing logistics software company founded in Australia. Powering delivery for Australia's leading retailers like Sephora, General Pants, Kathmandu and CottonOn, Shippit's powerful shipping platform saves retailers time, money and provides better experiences for delivery recipients. By simplifying fulfilment, multi-carrier shipping and tracking and notifications, Shippit simplifies shipping for retailers so they can focus on growing their business.
Shippit is a powerful shipping platform that helps retailers save time, money and removes friction from the delivery process to help share better customer experiences.
With a seamless fulfilment workflow, instant access to delivery services, automated carrier allocation and branded tracking and notifications, Shippit simplifies shipping for retailers so they can focus on growing their business. Dedicated delivery support teams and proactive delay avoidance technology helps keep parcels moving, reducing customer complaints.
Our Key features include:
Automated Fulfilment Workflow: Whether you ship from warehouse or store, orders are automatically synced to Shippit and allocated a packaging type and carrier.


Branded Tracking & Notifications: With branded email and SMS notifications, Shippit gives you the power to own your delivery experience from door-to-door.


Affordable Delivery Services: Standard, Express or Same Day, Shippit gives you access to enterprise shipping rates that you can instantly start shipping.


Transit Protection: Shippit's Transit Protection lets you add cover for your goods against loss or damage. It's simple, there's no fees to file a claim, just a super-fast claims process.
Shippit's integration with leading platforms lets you see orders that need to be shipped from the very moment they are placed.  Once shipped, Shippit automatically closes out orders and automatically populates tracking information so you can notify your customers at the time of dispatch.
eCommerce Integrations
Shopify, WooCommerce, Neto, Magento 2, Magento, eBay, BigCommerce
Accounting & Inventory Integrations
Cin7, Dear Inventory, Netsuite, Tradegecko, Jcurve, Carton Cloud, Peoplevox, Infinity, Fluent Commerce, Manhattan Associates, Apparel 21, Supply'd, IDA Connect
Find out how SEKO can Transform Your Business
Everything we do is focused on making our client's lives easier and helping them to develop and maintain excellent relationships with their own customers.
To find out more, please complete the enquiry form – and we'll be in touch shortly to kickstart your SEKO experience.