Amazon's rollout of one-day delivery for lower priced items has given consumers higher expectations, and for many, two-day delivery is no longer sufficient.
Compounding this situation is the fact that there are only 26 shopping days between Thanksgiving and Christmas, compared to last year's 32. Consumers have less time to think about Christmas shopping, which will increase the demand for shorter delivery times.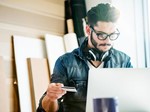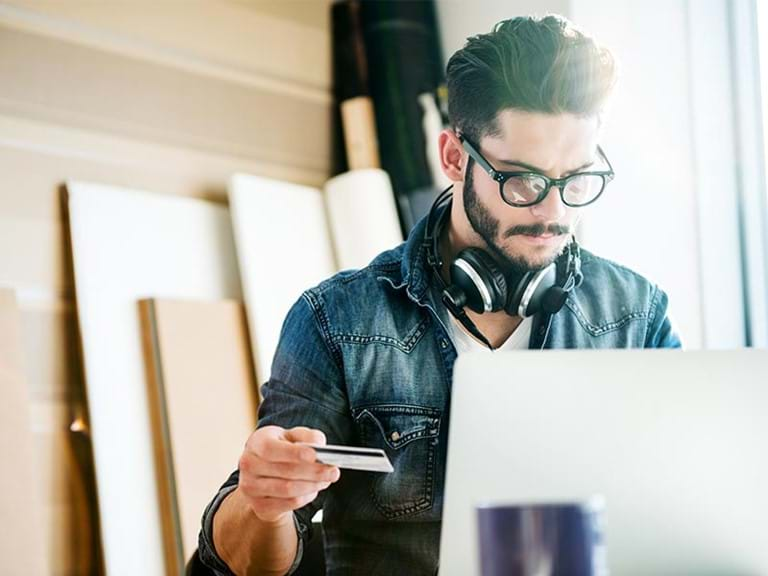 What this means for retailers trying to compete 
With the world at our fingertips, consumers are becoming increasingly savvy to products, availability and delivery times. Brands are being judged on their ability to deliver on promises and those retailers that don't widen their delivery fulfillment options will lose their competitive advantage this holiday season. Amazon prioritizes customer experience and Omni-Channel retailers are quickly catching up.
Online shopping has become an extension of the in-store experience and, in some cases, a replacement for it. Retailers with both a physical and online presence are perfectly placed to compete with Amazon this winter. Consumers have become accustomed to receiving goods within a short timeframe, so they may not plan ahead. Ready and responsive retailers will anticipate consumers' needs and offer a variety of options to meet the increased demand.
Exploring ways to compete
A popular option that is saving many retailers time and money, while improving operational efficiency for smaller items, is 'click and collect.' With 'click and collect' consumers are given the control and shipment logistics is bypassed and consumers are allowed to choose a convenient location to obtain their parcel (the company's brick-and-mortar store, a locker box, or a parcel shop).
In many cases, faster delivery times is the only viable solution to meeting a customers' increased expectation. When Amazon introduced Prime's two-day promise in 2005, the overwhelming success pushed retailers to adopt a similar two-day delivery service to level the playing field. Now, in 2019, Amazon is changing the industry, yet again, by creating one day shipping to regain their competitive advantage.
Amazon is designing an online shopping experience that ensures customers never need to visit a store again. In the past, Amazon customers had to spend a minimum of $25 to qualify for free, next day delivery, but now they can spend as little as $1 on an individual item and receive the same level of service. In today's fast-paced world, the convenience of online shopping has huge implications for competitors with physical shops that require customers travel for parcel pick up. So, why take the extra trip to the store, when you can get the same items delivered to your house with the click of a button?
The race for rapid order fulfillment could soon lead to same day shipping and same hour drone deliveries. Retailers must keep up with competitors. This peak season is an ideal time to leverage Amazon's latest development to your advantage. Adopt next day delivery and remain competitive in the market.
True Next Day Delivery
The term "next day delivery" can be misleading. Does it reference business days only or specific days of the week, and what is the daily deadline for orders? By setting unclear parameters and failing to deliver, you risk damaging your reputation. As deadlines tighten and expectations grow, Christmas is the time when all of these nuances can make, or break, a successful delivery. 
When considering next day delivery, make sure your logistics provider is offering the best shipment services. Look for the following issues and their solutions: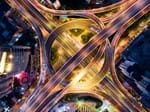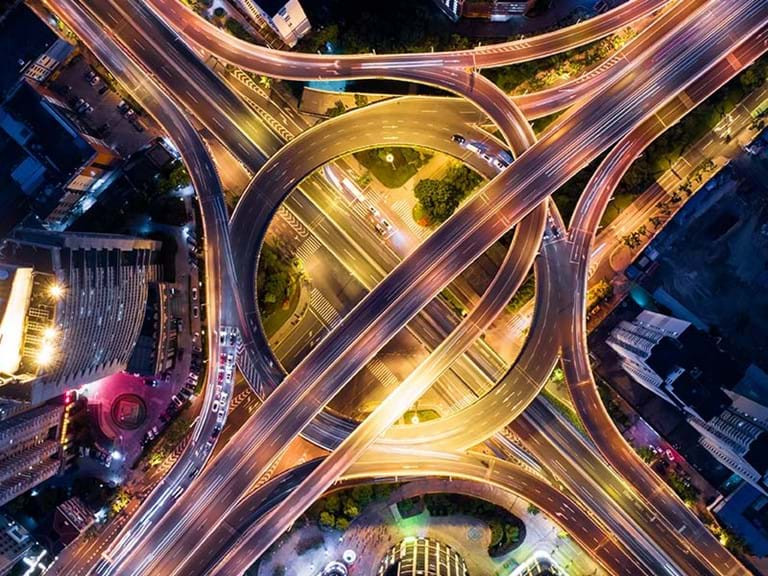 TRACKING OPTIONS
The Internet provides instant access to information 24/7, and consumers now expect the ability to track their items. In a survey, nearly 90% of customers claimed to track the delivery status of their orders. In today's day and age, the delivery experience defines the customer experience and it all begins at the checkout screen. It is in your best interest to implement high quality technology systems to implement a seamless, transparent delivery process. It will save your staff countless hours dealing with follow-up emails and phone inquiries, during the busy holiday season. 
The Solution:
Logistics providers use state-of-the-art tracking portals, such as MySEKO, to provide a constantly updated overview of the shipment journey. Tracking technology includes GPS and barcode systems to enable clients to monitor their shipments via emails, text updates, real-time tracking, notifications, and photos. Portals can be configured with a retailer's branding to offer a seamless, customer-focused experience from order placement to final mile delivery.  
Besides increasing customer satisfaction and loyalty, shipment tracking will benefit retailers by mitigating potential costs. When integrated with warehouse logistics, tracking technology provides a bird's eye view of the entire delivery process to provide maximum shipment efficiency. It allows retailers to determine the fastest and most reliable carrier, while also enabling clients to monitor deliveries and have direct access to warehouse communication.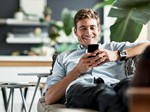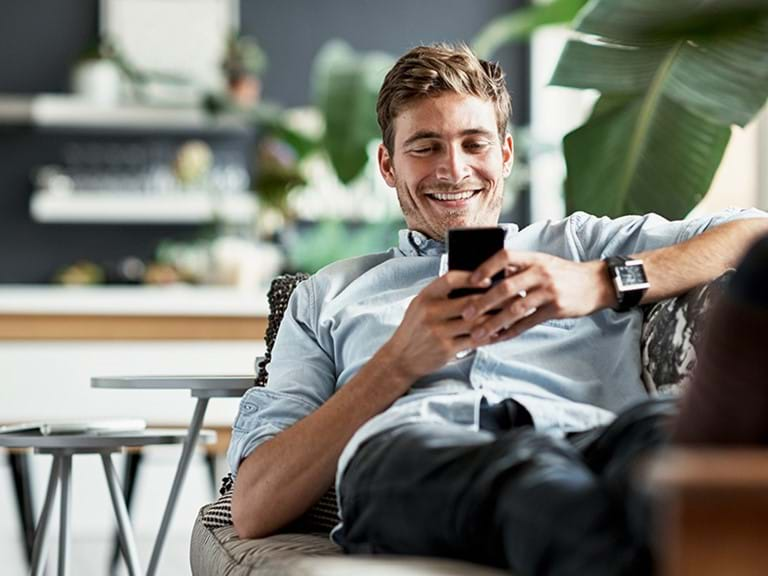 CUSTOMER EXPERIENCE 
The tighter delivery times of a true next day delivery service, paired with the high volume of peak season production, can increase delays or delivery failures. Last mile delivery is the essential final step in the shipping process from the transportation hub to the final destination. 
Despite its name, "last mile" logistics can refer to delivery of goods anywhere between 100 meters and 100 miles. It is the key to an ecommerce site's growth and profitability and retailers are being forced to compete for the perfect delivery experience. Customers are willing to pay premiums for the speed and reliability of last mile delivery, but the logistics behind the service does come with challenges. Traffic, congestion and parking restrictions in cities can cause delays, while rural locations are more time-consuming and difficult to reach. 
The fact is that a failed delivery can break trust. Fifty-seven percent of shoppers have expressed reluctance to use a retailer again if they received their delivery late. While the expense of failed deliveries is damaging to big companies and chains; it's crippling to small businesses. 
It's vital for customers and retailers that the delivery network is prepared for the strain of peak season. 
The Solution:
All retailers should have a back-up in place for when things go wrong. Offer to reattempt delivery or give customers the option to retrieve their items from an alternate location. Tracking technology can clarify where the driver was and where they left the delivery. The secret to satisfied customers is to improve visibility, provide the ability to reroute deliveries, and offer a variety of options.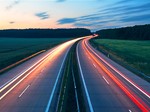 PRESENCE IN MULTIPLE LOCATIONS
The immense size and scale of the United States presents a challenge to retailers offering next day delivery. With a population of 327 million, a geographical area spanning 3.5 million square miles, and four different time zones, rapid order fulfillment logistics becomes extremely complicated. Retailers need fulfillment centers in multiple locations and it is imperative that those fulfillment centers have the correct products in stock. 
It's difficult to know ahead of time which orders will be placed and where they will be shipped. But, not meeting your customers' expectations can permanently damage your reputation; and bottom line. If you're based in Seattle and you receive a 6 p.m. order for next day delivery in Boston, you must have robust shipping and fulfillment processes in place at both locations. 
Different locations possess different expectations, so retailers need to research demographics and define their associated target markets. For example, a customer in Manhattan will have different expectations than a customer in Montana. Make sure your website can differentiate experiences, service levels and options by postal code to create the best customer experience. Research shows that 86 percent of customers say that being treated as a person is an important factor in winning their business, while 76 percent would switch brands if the consumer experience doesn't meet their expectations.   
The Solution:
One method of getting quick coverage across multiple locations is to work with a 3PL (Third Party Logistics) or freight forwarder that is part of a large network. A freight forwarder will be sufficient if you already have shippers and the carrier, but outsourcing logistics to a 3PL will provide you with full-service distribution and order fulfillment. Large 3PLs have multiple warehouses, or fulfillment centers, dispersed throughout the country, enabling them to transport stock from the most convenient location to save time and cost. They take it one step further by assuming responsibility for inventory management, warehouse storage, packing, and billing.  
SEKO operates in more than 60 US cities including New York, Chicago, Memphis, and Los Angeles, and has hubs in 120 international locations. Our staff and local strategic partners are specially trained to handle high volume, fast shipments and last mile delivery.
Ninety percent of Fortune 500 companies use 3PLs, but smaller companies can also benefit from a logistics provider's supply chain assistance. A leading 3PL will help their clients maintain excellent relationships with their customers by delivering goods in a timely, transparent way. 
IMPROVE YOUR CUSTOMERS' EXPERIENCE WITH TRUE NEXT DAY DELIVERY
Amazon's new one-day delivery for low cost items has raised the bar for the retail market. A true next day fulfillment strategy with later cutoff times isn't going to be just a quick seasonal win.
If retailers don't keep up with today's consumer delivery expectations, they will likely face negative long-term consequences including profit loss, bankruptcy, and closure. RadioShack, Diesel and Toys "R" Us are among a long list of retailers forced out of the market in the "retail apocalypse" because they failed to adapt to shifting consumer expectations. 
Amazon's venture into one-day delivery should be viewed as an opportunity; not a threat. Focusing on customer satisfaction will earn loyalty and, in the long run, word-of-mouth advertising will improve profits.
The key to successful next day delivery is for both the retailer and the delivery company to fulfill their agreement. With experience in warehousing, transportation and distribution, 3PLs are perfectly placed to help retailers gain their competitive edge - making the delivery process seamless, efficient, simple and scalable.
Get in touch to find out how SEKO Logistics can support your retail operations.
WANT TO KNOW MORE?
Everything we do is designed to make our clients' lives easier - helping them to develop and maintain excellent relationships with their own customers. Let us know what business challenges you are facing, and we'll see what we can do to help.